R. Wayne Clugston Scholarship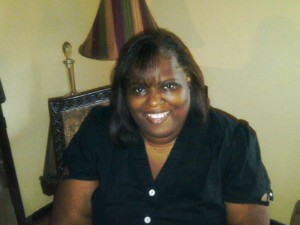 "I am writing to thank you for your generous $700 R. Wayne Clugston Scholarship. I was very happy and appreciative to learn that I was selected as the recipient of your scholarship."
"I am a Public Administration major, which supports my career decision to work in the non-profit sector. Currently, I am the Program Assistant for the Dental & Community Programs departments at a federally qualified community health center located in Waterbury, Connecticut. I am currently a senior carrying 12 units, and plan to graduate in the spring of 2012. After graduation, it is my goal to apply to graduate schools to obtain a Master's in Public Administration. Thanks to you and the foundation, I am one step closer to that goal."
"By awarding me the R. Wayne Clugston Scholarship, you have lightened my financial burden which allows me to focus more on the most important aspect of school, learning. Your generosity will allow me to continue my formal education that will support my career goal to obtain a program coordinator or management position within a non-profit sector." - Dana Robinson-Rush – 2010 Clugston Award Recipient