The 2017 Spring Fundraiser was held to support the Student Crisis Fund. THANK YOU to those who participated!
Upcoming Events will be announced soon.
Any questions contact Carol Hall at chall@charteroak.edu or 860-515-3889
---
Providing emergency support to COSC Students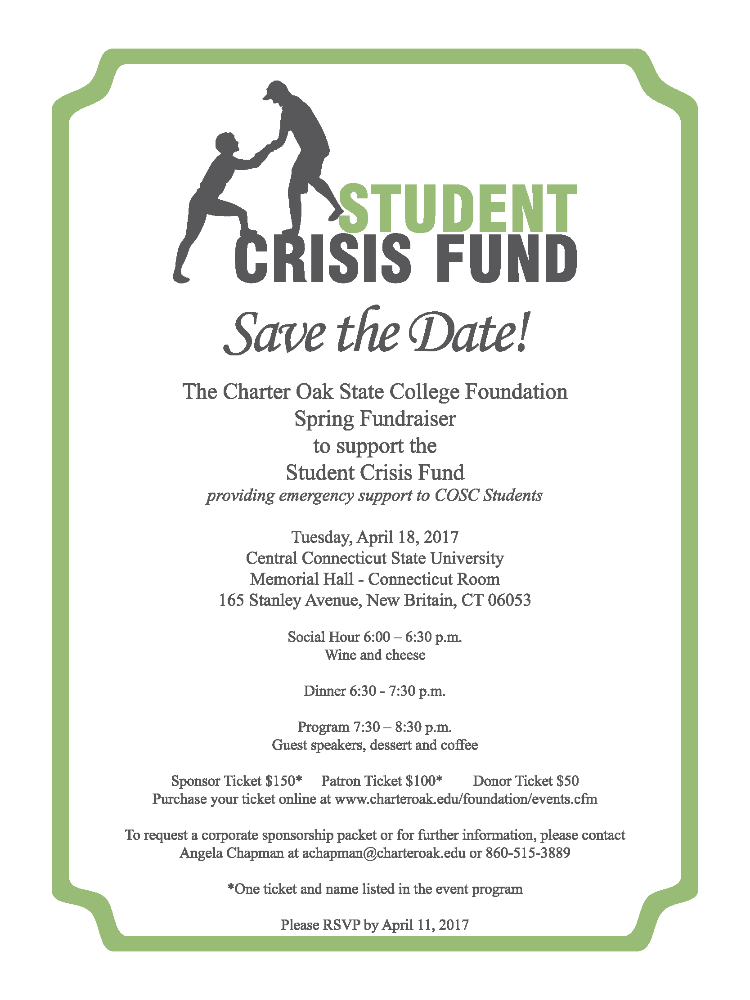 Tuesday, April 18, 2017
Central Connecticut State University
Memorial Hall · Connecticut Room
1615 Stanley Street
New Britain, CT 06053
Social Hour 6:00 - 6:30 p.m.
Wine and cheese
Dinner 6:30 - 7:30 p.m.
Program 7:30 - 8:30 p.m.
Guest speakers, dessert and coffee
Honoree & Keynote Speaker
Matt Fleury
President & CEO, CT Science Center
Chair, CT Board of Regents for Higher Education
Purchase tickets to the event by choosing your donation level:
Sponsor Level ($150)
Patron Level ($100)
Donor Level ($50)