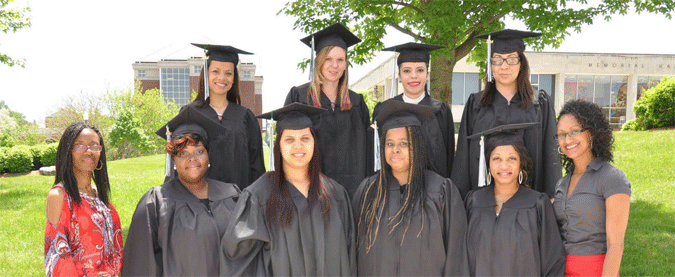 Women in Transition Program (WIT)
Moving women to self-sufficiency
The Women in Transition Program was established in 1999 by the former President of Charter Oak State College, Dr. Merle Harris. The program helps working single mothers earn an Associate and/or Bachelor's degree with the assistance of student financial aid. The online courses offered at Charter Oak State College allow mothers to earn their degree from the convenience and comfort of their homes. The program is funded by donations and grants. If you are able, please consider donating to this valuable program by visiting the Charter Oak State College Foundation.
Women in Transition (WIT) and CT WAGE Programs Brochure (PDF)
Program Qualifications
Applicants must fulfill all of the following qualifications:
Be a single mother with dependent children
Have a minimum of 21 college credits from an accredited institution
Have a minimum 2.3 Quality Point Average
Meet the eligibility requirements for Federal Financial Aid
Be employed in a low paying job (will be determined once application received).
Be willing to take at least two or three courses per semester
Program Offerings
Online college courses
Loan of a laptop computer
Internet service reimbursement
No charge for books for Charter Oak State College courses
Reimbursement of book costs for courses taken at other institutions
Academic, career, and personal counseling
Personal and professional development workshops
Please Note: If you are interested in the program, please be sure to complete an application ASAP, as spots are contingent upon available funding which can become available at anytime.
WIT Application Instructions
If you meet all qualifications, please:
Download the WIT Application (PDF) and the WIT Questionnaire (PDF).
Mail the completed application, questionnaire, and a copy of your transcript/transcripts to: Janice Silva
Assistant, Special Programs
Charter Oak State College
55 Paul J. Manafort Drive
New Britain, CT 06053
Once your completed application materials have been received, you will be notified as openings become available.