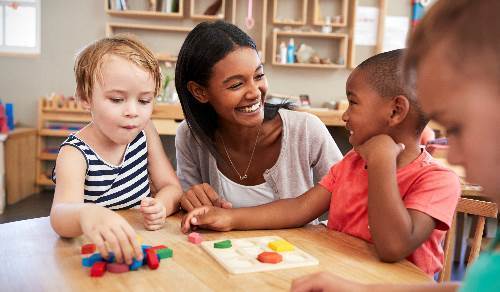 Are you a CME|NY or CMTE|NY graduate with either an American Montessori Society (AMS) Infant and Toddler Credential or Early Childhood Credential who needs undergraduate credits in Early Childhood?
GREAT NEWS! Thanks to a newly announced partnership, CME|NY graduates may now receive 21 - 27 undergraduate credits for the AMS Infant and Toddler Credential or the Early Childhood Credential! These credits may be used toward an Associate or Bachelor's degree at the College, or banked in our credit registry for future use.
PLUS, CME|NY graduates or current students receive a 10% discount off already low tuition! Take advantage of this private offer to make completing your degree affordable and cost effective.
Here's How It Works!
Contact Charter Oak State College Admissions Counselor, Orchid Deer Dalomba or (860) 515-3831 to discuss whether earning a degree or just having your credits transcripted and banked is right for you.
Apply to the College if you are interested in a degree program.
Apply for the credit registry if you would like to have your credits placed only on a transcript.
Obtain verification of program completion or current attendance from Melanie Pappas at CME|NY.
Obtain verification of your credentials from AMS.
Child Studies, with a focus in Montessori Studies, is an option for students who have an Associate Degree in Montessori Studies, hold an approved certificate or credential in Montessori Education, or for students who want to work in a Montessori school.
Financial Aid is available to eligible degree-seeking students. At Charter Oak we recognize that each student is an individual. You may transfer additional courses from another academic institution to help complete your degree. Once enrolled, students work with their Charter Oak Academic Advisor to determine which courses they will need to fulfill the General Education Requirements of the degree.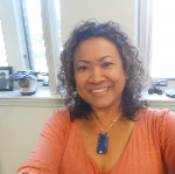 Ask for Orchid!
Orchid Deer Dalomba, Admissions Counselor - Early Childhood Specialist
Call Admissions at 860-515-3701 or admissions@charteroak.edu
Identify yourself as a CME or CMTE student, tell us your story, and we'll take it from there!