With many flexible ways to complete your degree, our accreditation may seem too good to be true, but we are indeed a regionally accredited state instituion.
We do in fact offer the best of both worlds - the flexibility and convenience of distance education, coupled with the academic credentials and personal support that are more typical of a traditional college.
Charter Oak's Accreditation
Charter Oak State College is licensed and accredited by the State of Connecticut and regionally accredited by The New England Association of Schools and Colleges (NEASC).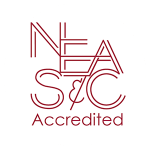 NEASC is the accrediting board for colleges and universities located in the New England area. Accreditation of an institution of higher education by NEASC indicates that it meets or exceeds criteria for the assessment of institutional quality periodically applied through a peer review process. An accredited college or university is one which has available the necessary resources to achieve its stated purpose through appropriate educational programs, is substantially doing so, and gives reasonable evidence that it will continue to do so in the foreseeable future. Institutional integrity is also addressed through accreditation. Accreditation by NEASC is not partial but applies to the institution as a whole. As such, it is not a guarantee of every course or program offered, or the competence of individual graduates. Rather, it provides reasonable assurance about the quality of opportunities available to students who attend the institution. Inquiries regarding the accreditation status by NEASC should be directed to the administrative staff of the institution.
Charter Oak State College underwent a comprehensive evaluation visit on November 7, 2016, by a team representing the Commission on Institutions of Higher Education of the New England Association of Schools and Colleges.
The College subsequently received reaccreditation from NEASC on March 3, 2017. The College will submit a fifth-year report for consideration in the Fall of 2021.
---
The College is governed by the Connecticut Board of Regents for Higher Education.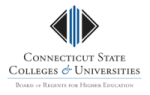 The seventeen Connecticut State Colleges and Universities (CSCU), including Charter Oak State College, are governed by the Connecticut Board of Regents for Higher Education.
---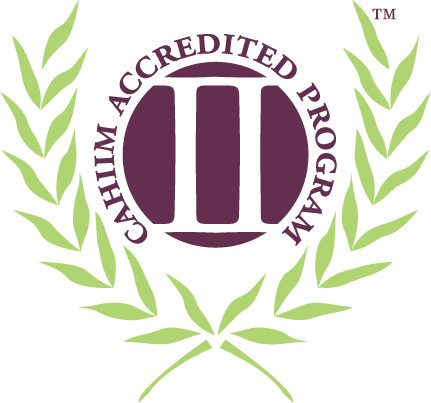 The bachelor's degree program of Health Information Management at Charter Oak State College is accredited by the Commission on Accreditation for Health Informatics and Information Management Education (CAHIIM).