Robert and Margaret Patricelli Family Foundation
The Robert and Margaret Patricelli Foundation made a generous contribution to the Charter Oak State College Foundation to establish the Robert and Margaret Patricelli Scholarship Fund. This gift launched the Charter Oak State College Women in Transition Program. Income from the Robert and Margaret Patricelli Scholarship Fund will be used to provide scholarships for individuals who are Hartford residents, Pell eligible (economically disadvantaged), and in good academic standing.
Scholarship Criteria
This scholarship is available to a Charter Oak Student who is a Hartford resident, in good academic standing, and has a demonstrated financial need. The scholarship, applied to the student account, covers tuition, fees, books, or other educational expenses.
Scholarship Award Amount
The average annual award is $850 per student.
Application Process
Applications will be listed in the Acorn Student Portal when available, typically in the summer.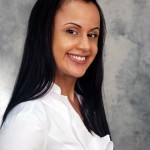 "I would like to take this opportunity to express my greatest appreciation for being selected as a recipient of the Patricelli scholarship for the academic year. I would like thank the selection committee for choosing me for this prestigious award. I am very appreciative for this kind and generous contribution as it will unquestionably help finance my undergraduate education at Charter Oak State College."
"I appreciate your confidence in me and willingness to contribute to my future education. I am thankful for the opportunities this award will provide me since I rely on financial assistance including financial aid, grants, and student loans to help finance my education. I am currently majoring in psychology, as I have gained a great interest in working in the behavioral and mental field, especially with children. Hopefully someday, I would be able to give back to the ones who are in need of assistance like myself."
"Again, I would like to express my thank you for your generous scholarship contribution." - Mildred Reyes, Patricelli Scholarship Recipient