Cindy Edgerton shares her HIM expertise in new AHIMA textbook
Charter Oak State College Program Director, Course Instructor and Health Information Management subject matter expert Cindy Edgerton, MHA, M.Ed., RHIA has authored a chapter in the latest edition of Health Information Management: Concepts, Principles, and Practice, the primary textbook used by students when studying for the RHIA exam.
Edgerton's expertise is shared in Chapter 16, Health Care Statistics. Students can use this chapter to study and prepare for the statistics questions on the RHIA exam. This textbook is the primary AHIMA textbook that prepares students for the RHIA exam. It is used in most HIM bachelors program across the country. It is used in the Health Information Management program at Charter Oak in the following courses: HIM 305, HIM 320, HIM 405, HIM 420, HIM 498, HIM 499.
Work on the latest edition started in April 2015 and final editing was completed in May 2016. The book was unveiled at the AHIMA Assembly on Education in July of 2016.
Charter Oak State College offers a Bachelor of Science in Health Information Management, and certificate programs in Health Information Management and Medical Coding.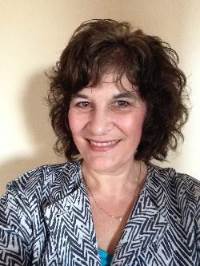 Cindy Edgerton, MHA, M.Ed., RHIA