Call-to-Action | Shea Lecture Series 2020
The 2020 Shea Lecture series was a three-part free virtual series consisting of live engaging panel discussions on the topic of economic disparity within our state and country, the origins, barriers, limitations, and solutions.

Subject matter experts provided insights on economic disparity, housing inequity, higher education, career / workforce planning, health care, food insecurity as well as societal impact. Along with Q&A opportunities.
Concluding with concrete actionable solutions published in the Shea Solutions White Paper.
View Lecture Recordings: https://www.facebook.com/westhartford.chamber
Help remove economic barriers to degree completion. Visit: Support Degree Completion Programs
---
Commemorative T-Shirts designed to bring awareness and continue the conversation.
---
2020 Shea Lecture Series Video Recordings are below:
Thursday, September 17, 2020 | Shea 1 Recording Housing, economic and community development, financial, and the history of economic and racial disparity. (Press Info)
Wednesday, October 28, 2020 | Shea 2 Recording The Conversation Continues with Health Care & Education Inequities and Food Insecurities
Wednesday, December 3, 2020 | Shea Solutions Recording Shea Solutions our panel of experts came back together to develop a plan, with steps to level the playing field - actionable, achievable, and solution oriented. (Press Info)
Video recordings are posted above or on the West Hartford Chamber of Commerce YouTube and Facebook pages.
---
What is the Shea Lecture?
The Shea Lecture Endowment was established in 1987 upon the retirement of Bernard D. Shea, Charter Oak's first President. This Endowed Fund enables the Foundation and College to sponsor public lectures which further the College's mission to engage students and the community in lifelong learning.
The free 2020 Shea Series was brought to you by the Dr. Bernard Shea Endowment Fund in cooperation with Charter Oak State College Foundation works to remove the economic disparity in Higher Education by providing scholarships, grants, and emergency funding for our Students.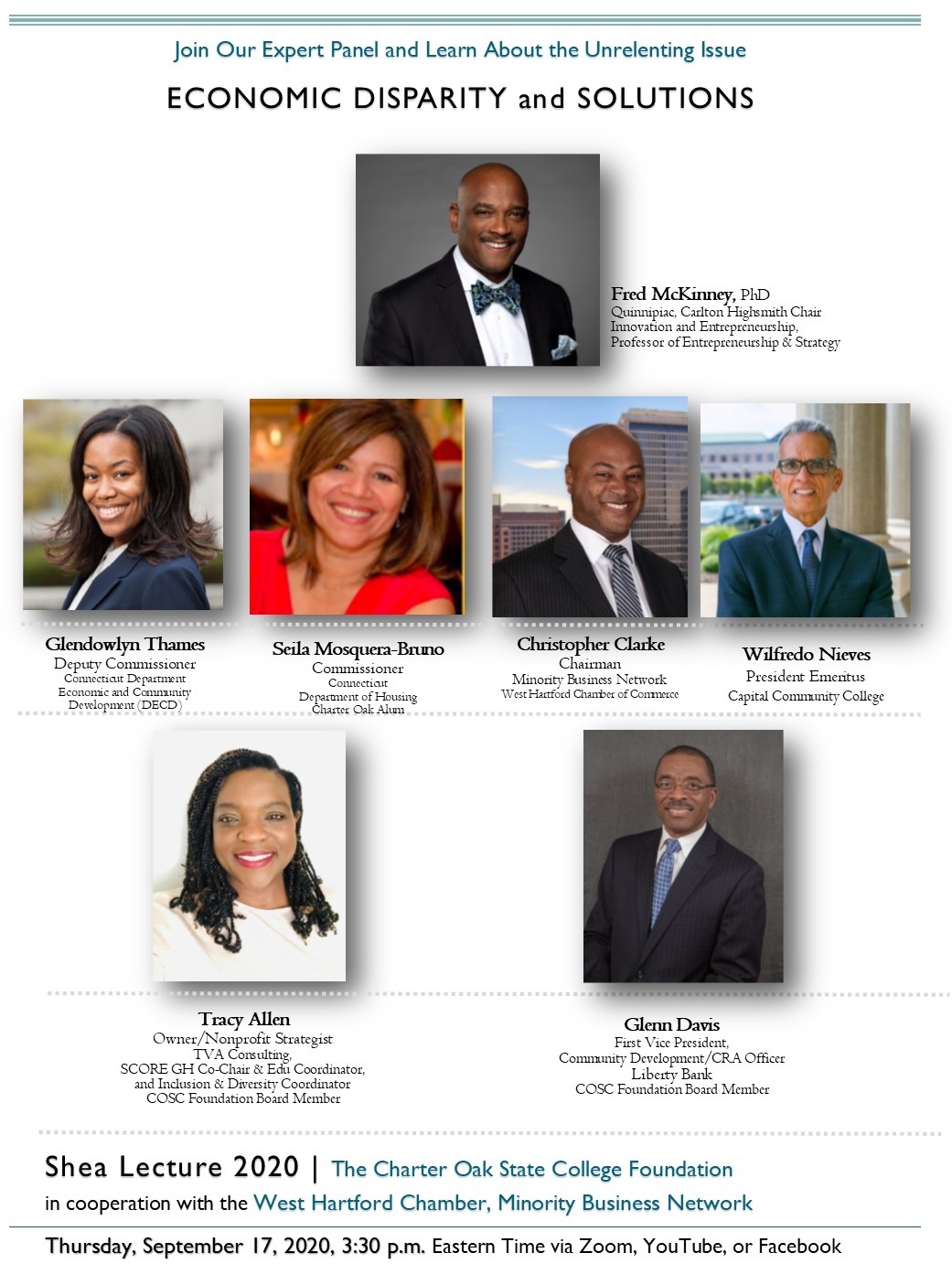 ---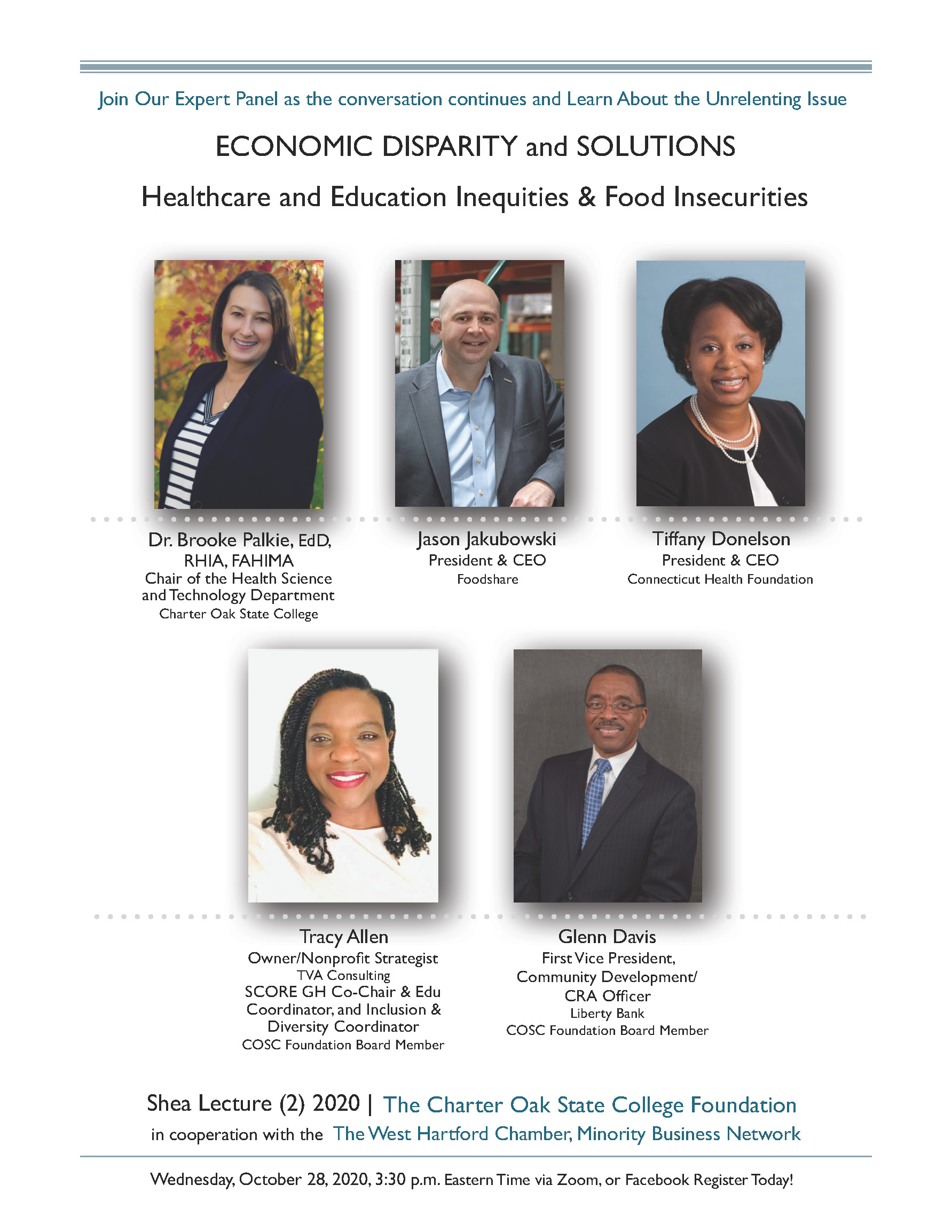 Charter Oak State College is a virtual learning leader and Connecticut's only Public Online College. Established over 40 years ago to provide the fastest most affordable route to degree completion.
The West Hartford Chamber of Commerce, Minority Business Network
Charter Oak State College Foundation | foundation@charteroak.edu | p: 860.515.3889