Spring Fundraiser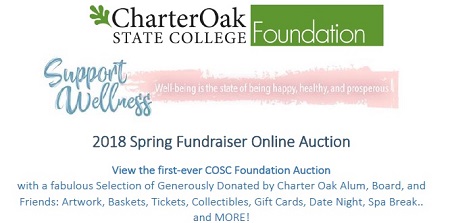 Thank you to our talented and generous
Alum, Board, and Friends of Charter Oak!
Online Auction to Benefit the Charter Oak State College Foundation Scholarship Fund!
Visit the website below, Register to Bid, View the Catalog, ...and support Degree Completion and Continuous Education for overall Wellbeing! With Your Best bid.
Charter Oak State College Foundation ONLINE Auction Fundraiser
Or, make a donation directly to: Donate Now!
2018 Shea Lecture, May 1, 2018
Thank you to our 2018 Shea Lecture - Art of Wellness Panel!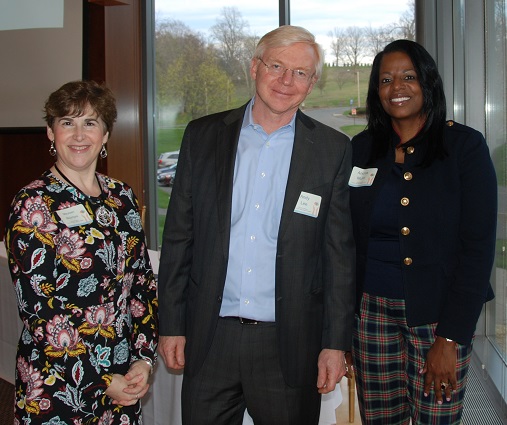 Andy Lee, M.A., Chief Mindfulness Officer, Aetna
Maureen McIntyre, M.A., CEO, North Central Area Agency on Aging (NCAAA)
and Andrea Mullin, B.S., Client Manager, United Healthcare, and WIT Program Graduate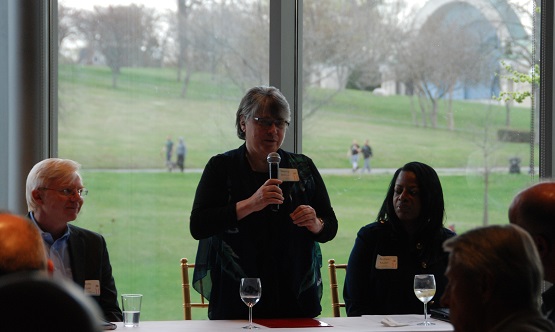 and (centered) Nancy Billias, Ph.D., Professor, University of Saint Joseph, and Core Consulting Faculty, COSC,
Art of Wellness Panel Discussion
Featured community experts on the social determinants of overall well-being. Mindfulness | Silence, Emotional & Spiritual | and, Educational Wellness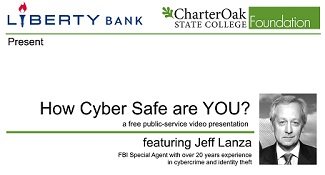 2017 Foundation Fall Fundraiser - Celebrating Forty Years!
2017 marked 40 years of the COSC Foundation's active service for students of Charter Oak State College
A dinner celebration was held Monday, November 13, 2017 at the Back Nine Tavern on Stanley Golf Course. Charter Oak Foundation Board Members, Alums, Staff, and faculty gathered for dinner and a presention of the scholarship awards, plus the feature presentation on cyber security safety by Jeff Lanza, retired FBI agent.
Proceeds benefitted the Student Crisis Fund Endowment and also provided a free public service presentation.
Thank you to all for making our event a success and providing for students in crisis.

Questions? Contact Carol Hall, Associate Director of Development at chall@charteroak.edu or (860) 515-3889