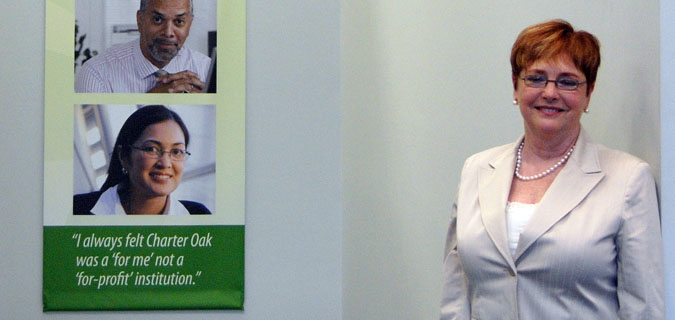 Dear Friends of Charter Oak State College Foundation,
As we move forward into the 21st century, I am committed to growing the Foundation even more and beginning another capital campaign. Over the last year, with the economic downturn, the Foundation Board continues to see an ever increasing number of working and laid off adults in need of scholarship assistance. I and my fellow Board members are committed to raising additional dollars to support those student needs. We all understand that in today's economic crisis those dollars are more critical than ever. I hope that you can be a part of helping the Foundation assist so many adults to earn a degree that they need and have aspired to for so many years.
Rebeka Scalia
President, COSC Foundation
Rebeka Scalia is a 1996 Charter Oak graduate. She has played an active role on the Foundation Board since that time. In January 2010, Rebeka assumed the duties of President of the Charter Oak State College Foundation Board.