Charter Oak State College Foundation Elects New President as a New Era of Enhanced Giving Begins.
NEW BRITAIN, CT- September 8, 2022
The Charter Oak State College Foundation, (www.CharterOak.edu/foundation), has announced that Joyce Petrella, Managing Partner of Calculus of Talent, a global network of professional talent management practitioners, has been elected to a two-year term as president of the Charter Oak State College Foundation Petrella is a resident of West Hartford, CT.
Having served on the Foundation Board for a decade and recruiting the best talent to serve alongside her, Petrella was the next natural leader to step into the role as successor to long-time president and Charter Oak Alum, Rebeka Scalia.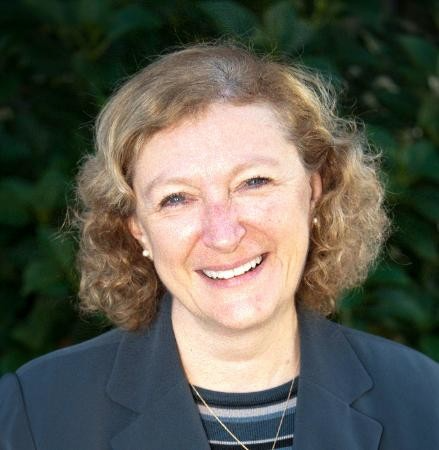 "Joyce has a super talent - the ability to foster cooperation and lead thought-provoking discussions as she creates enthusiasm for the plan ahead." Carol Hall, Executive Director of the Charter Oak State College Foundation, reported. "She is not afraid to roll up her sleeves and dig in. Joyce is a volunteer extraordinaire, and I look forward to serving under her leadership."
Petrella shared her reasons for accepting the position, "I continue to volunteer for the Charter Oak State College Foundation for the same reasons that attracted me to the school in the first place - to support and accelerate adults who seek to complete their degree while managing their families and the challenges of modern life.
Over the years, I have seen the COSC Foundation as an innovator of equity. We began lifting women up through the Women in Transition degree completion program and have created a variety of endowed scholarship funds. The Foundation continues to innovate to meet student need with programs like the Student Crisis Fund which provides financial support for unexpected financial emergencies that could stop a student from continuing with their education, and the Parents Intent on Improving Tomorrow Scholarship, an intentional resource created out of the Shea Lecture, aimed at parents in poverty."
Charter Oak State College President, Ed Klonoski is excited about both the Foundation's new President and its rededication to providing even more support to Charter Oak's students. "Joyce is deeply committed to the mission, talented, and resourceful. I look forward to her leadership. She and I have collaborated for many years, and I expect great things during her term of office."
The Foundation is committed to removing economic disparity in Higher Education by providing scholarships, grants, and emergency funding for our students. Petrella acknowledges that we have helped so many students over the years; however, she admits that the Foundation is at an inflection point, and the mission is critical now more than ever.
Petrella shared that the Board's aspirational goal is to fund more scholarships, reach more students, and reduce the financial barriers to our student's success. Student need is increasing due to a variety of factors, student loan debt is daunting, and employers need workforce ready candidates.
Petrella concludes, "if you are an employer looking for highly capable employees to stay competitive, let's talk! It's an exciting time!"
###
How can you help?
We invite you to learn about Foundation President Petrella's vision for the Foundation to improve lives through higher education degree completion. Learn how degree completion helps to enrich the lives of our students, their families, and by extension, our workforce, and communities.
Please consider honoring Joyce with a gift of financial support for our scholarship fund or send an email to [foundation@charteroak.edu], join our conversation with Joyce and receive more information.
The Charter Oak State College Foundation (www.CharterOak.edu/Foundation), established in 1977, is a non-profit tax-exempt 501(c)3 organization dedicated to supporting flexible and comprehensive degree completion opportunities for adults and technology innovations through the work of Charter Oak State College. The Foundation is a vehicle for accepting private gifts, donations, and bequests. Governed by an all-volunteer Board of Directors, the leadership provides direction for development activities and stewardship of the Foundation's assets. The Board is committed to assisting students meet their educational and career aspirations - Creating Brighter Futures, One Degree at a Time.
Founded in 1973, Charter Oak State College (www.CharterOak.edu) is Connecticut's public online college, offering associate and bachelor's degrees in high-demand fields including Health Information Management, Nursing, Criminal Justice, Early Childhood Education and Business Administration. The College offers master's degrees in Health Informatics, Health Care Administration and Organizational Leadership. Charter Oak is accredited by the New England Commission of Higher Education and governed by Connecticut's Board of Regents for Higher Education.