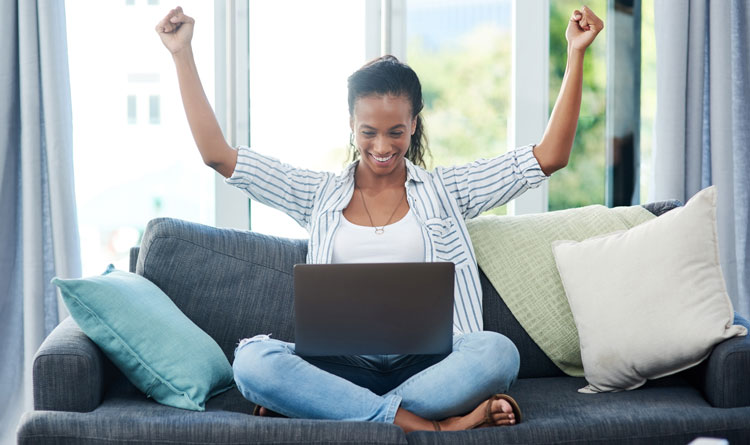 The Office of Accessibility Services is part of Charter Oak State College's Academic Services. The Office provides guidance and resources to students with disabilities and coordinates students' academic accommodations.
Yes! There are many ways to accommodate students' needs in an online environment. Many of the accommodations used for on-ground courses can be applied online.
Reasonable accommodations are determined on an individual basis and designed to meet the unique needs of the student. Some examples of accommodations include (but are not limited to): extended time on exams; extensions for assignments; alternate formatting of content or materials; and early access to course syllabi.
The Americans with Disabilities Act does not provide a list of qualifying disabilities. It states: "Any individual who has a physical or mental impairment that substantially limits a major life activity; has a record of having such an impairment; or is regarded as having such an impairment is protected by the law."
The OAS will review your request on an individualized basis.
All student documentation and communication with the OAS are kept confidential and housed separately from academic files. If you choose to utilize approved accommodations, the instructor will be notified of your accommodations and how to implement them. They will not be informed of your specific disability unless you choose to disclose that information to them directly.
No. You may request accommodations at any time, but they will not be applied retroactively.
No, you do not have to use any accommodations, even if you have submitted the accommodations letter to your instructor.
No. If you plan to utilize accommodations, you will have to provide your instructor with the approved accommodations letter supplied by the OAS. They will be aware that you have a disability, but they will not have access to the specific nature of your disability unless you choose to inform them. You do not have to disclose your disability to your instructor or other college staff.
Please discuss your options with the Accessibility Specialist.
No. If you are seeking accommodations, you must submit the request yourself, as well as speak with the Accessibility Specialist directly.