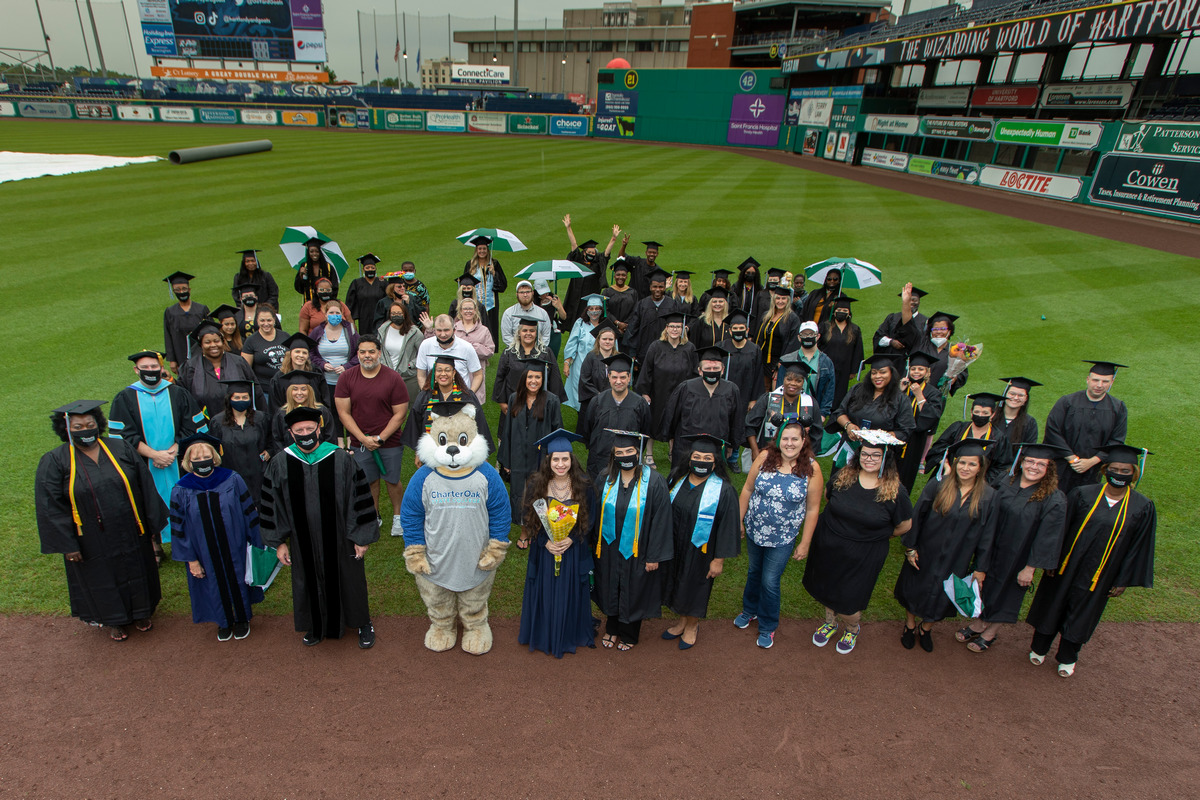 The Alumni Association is comprised of volunteer leadership uniting the COSC's Alumni Community through meaningful connections.
The Alumni Board is committed to building relationships and empowering the pursuit of education and career satisfaction. Together, we work to build a community, provide professional and personal development opportunities, networking and social activities, and support Charter Oak State College's educational and service goals.
We are better with YOU.
How can YOU be a Part?
Join ~ Participate ~ Volunteer

Join
Charter Oak State College Alumni Association Membership is open to everyone who has received a degree from the College, and is an important part of your educational journey!
Stay connected and involved by becoming a (paid) member today and receive a Gift with your membership if paid by June 30.
Simply,
Complete and return a membership application
choose your gift / membership type and pay online (see the side bar) or send a check payable to:
COSC Alumni Association
, 55 Paul Manafort Drive, New Britain, CT 06053.
Membership dues help offset program expenses and fund the COSC Alumni Association Scholarship. Membership Gifts will be shipped in late June or early July.
We can do more with YOU.
The Charter Oak Alumni Association Masters Scholarship Program was created to financially assist deserving Charter Oak graduates pursuing a Master's Degree at Charter Oak State College. The award amount is $1,000 and will be given to an enrolled student for the Fall Semester. Prospective students can apply to both the College Master's Program and the Scholarship Program at the same time.

Membership Dues and event proceeds fund our scholarship program. You can help

raise donations

for our Scholarship Program.
Participate
Charter Oak State College 50th Anniversary Gala
Learn More - Visit the Event Page and Purchase Gala Tickets
Please
send your news updates
to
alumni@charteroak.edu
- promotions, job changes, graduate degrees, awards, births, marriages and other significant successes in your life!
Show YOUR #CharterOakPride by snapping a photo (with your gear) and share on our social networks (below)
Socialize on our Social Networks
Volunteer


Join us at a Membership Meeting (noted above) to learn more about the Ambassador program and regional chapters. Register as an Ambassador to stay informed by following the link below:
Acorns in Action! Volunteer Network

The Charter Oak State College community is comprised of community leaders, volunteers, and extraordinary folks. Join our network of volunteers, (named) the Acorns in Action - support local community initiatives and/or share your story.
Do you have an upcoming event that you are volunteering for?
Share Your Volunteer / Community Involvement by simply emailing the details to alumni@charteroak.edu.
Register as a volunteer to be sure you hear of upcoming opportunities (Acorns in Action Volunteer Form)
Show Your #CharterOakPride and tag us on social media wearing your shirt! #AcornsInAction
*****
About Charter Oak Alumni Board of Directors
The COSC Alumni Association is comprised of an all volunteer board of Charter Oak graduates [
Board of Directors.]
committed to providing
benefits
, programs, and opportunities for the Alumni Community of Charter Oak State College.
We are eager to grow our community and involve all of our alumni, in all states. The Board meets approximately five (5) times a year. Subcommittees are established to assist with scholarship review, social/network planning, commencement committee opportunities, the ambassador program, and more.
We are looking for new members to join our Alumni Association Board!

Shop Online?
Support Scholarship with AmazonSmile

Help us give more by simply choosing to. Every donation matters!
Visit smile.amazon.com and simply use your existing Amazon.com account login. Select The Charter Oak State College Foundation as your charitable organization and start shopping!
Amazon donates 0.5% of the price of your eligible AmazonSmile purchases to the Foundation. The Charter Oak State College Foundation, a 501c3, annually awards almost 100K in scholarships and grants to Charter Oak students.
Past Events:
Hockey & Higher Education! Friday, February 11th
XL Center, 1 Civic Center Plaza, Hartford, CT
This fundraiser was organized by YOUR Charter Oak State College Alumni Association in cooperation with the Wolf Pack.
1/26/22: Conversations with... Judy Casperson, KeyBank Vice President Branch Manager focusing on Small Business and Community. "50/30/20 - How to Tell YOUR Money What to Do" ~ Money rules don't have to be complicated… let's talk about creating a system that will work for you and help give you a financial foundation that will lead to more financial security and a great credit rating!
COSC ALUMNI HOLIDAY SOCIAL ~ FRIDAY, DECEMBER 3RD
Connect with friends and make new ones with the New Britain Museum of Art galleries as your backdrop.
The Cartells

will be bringing their fresh mix of Motown, R&B, and jazz.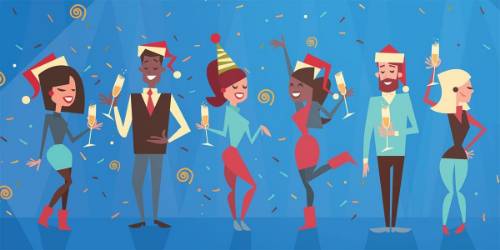 11/23/21: Conversations with... Holly Howery, a three time graduate of Charter Oak State College who runs Howery Coaching and Consulting. "Sane Scheduling through the Holidays" ~ Holly introduced the concept of scheduling using the "rocks, pebbles, and sand" concept.
10/12/21: Conversations with...Traci O'Brien,
Class of '21 and Co-owner of Senior Insurance Consultants, an insurance agency dedicated to helping the Medicare Community.
"Navigating Medicare: Helpful Tips"~ Learned more about CT's Best Kept Secret for helping Medicare beneficiaries with their prescription drug costs under the Medicare Savings Program, as well as important dates to know for enrolling into Medicare or a Medicare Plan.
9/26/21: Conversations with...

Emilee Tucker, Class of '19 & '16 and a Learning and Development Specialist at Hartford HealthCare.
"Being an Effective Leader: 7 tips to build your leadership skills and the importance of mentoring."
Alumni Association Summer Outing
Our Charter Oak State College
Alumni Association Leadership
will be attending the
August 12th Summer Concert
in South Windsor, CT.
Please join us for an evening of free music and fun! We will have swag and snacks at the Alumni Association "table."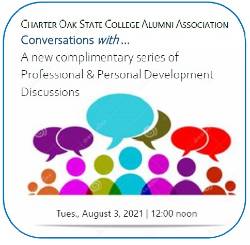 Please join us on

Tuesday, August 3rd

at

12pm EST

as we kick-off "Conversations with..." A new

complimentary

series of Professional & Personal Development discussions.
Our inaugural topic is

You as a Unique Valuable Asset: Tips on Career Changes with Insight into Interpreting Job Posts through the lens of Transferable Skills with guest presenter,

Damon DePaolo.
Damon is a COSC Graduate & Lifetime Alumni Member and the Director of Cyber Talent & Education Management for the Office of Cyber Security at MassMutual.
The 30 minute virtual conversation will include a short presentation followed by a Q&A session.
March Mindful Mondays
The COSC Alumni and Student Association(s) have joined together to bring you

Wellness Workshops

for three Mondays in March!
Registration is Required ~ there is No Charge to Attend!
Mondays, 6:30 pm - 8:00 pm (EDT)
March 15: Navigating Change & Building Resilience

March 22: Creating Balance within Your 'New Normal'

March 29: Supporting Grief & Loss with Empathy & Compassion
Register for 1 workshop or attend all 3!
Alumni BINGO Night!
Thursday, March 25, 2021 | 6:30pm EDT

Join the live, virtual fun! Music & Traditional BINGO hosted by Get Your Bingo On!
Prizes, laughter and (at home) fun for the whole family/household!
Free to Charter Oak Alumni, Volunteers and Board Members.
Guests are welcome to attend for a small fee.
Alumni Board Recruitment Sessions ~ Meet YOUR Alumni Board of Directors!
Thursday, February 25, 2021 @ 6:30pm EST and Saturday, February 27, 2021 @ 9:30am EST
Join the virtual, interactive conversation.
Is 2021 the year you try something new? Take an hour and meet current board members, learn about the strategic endeavors and the opportunities that await new board volunteers. Get your questions answered too!
Register by emailing, alumni@charteroak.edu with your contact information and the preferred virtual session you wish to attend. WebEx login information will be emailed to you once your registration is received.


Thursday, March 4, 2021 | 6:30pm - 8:30pm EST
Curiosity Courses for a Cause!
The COSC Foundation invites you to indulge your curiosity, for a cause!

Live, Virtual Experiences designed for YOU!

Indulge Your Palate ~ Master Your Kitchen ~ Tell Your Story!

All while helping to raise funds to support Degree Completion of Charter Oak Students.

For more information, visit Spring 2021 Fundraiser.
The Wolf Pack Hockey Game & Fundraiser was Saturday, January 25, 2020, 7:00 pm [view (or add) photos on Facebook]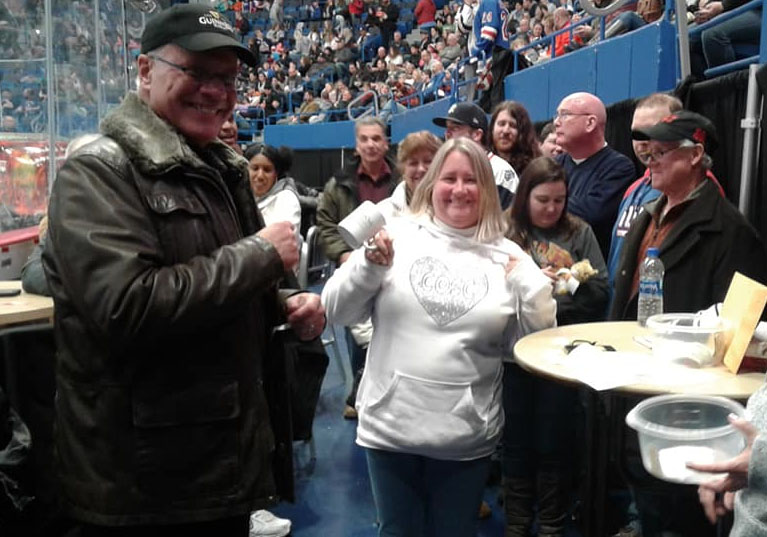 The Charter Oak State College Alumni Association | Strategy Planning Sessions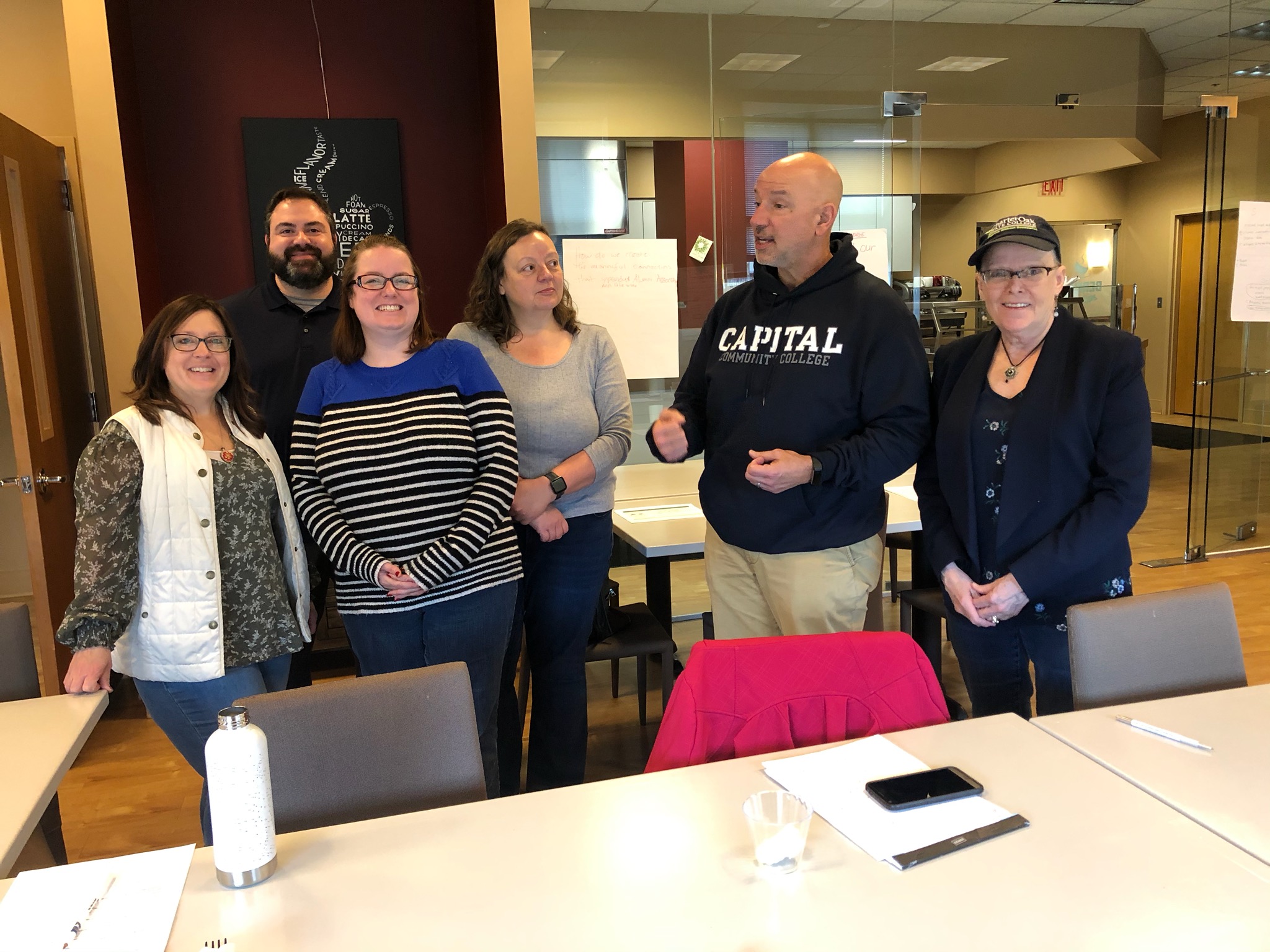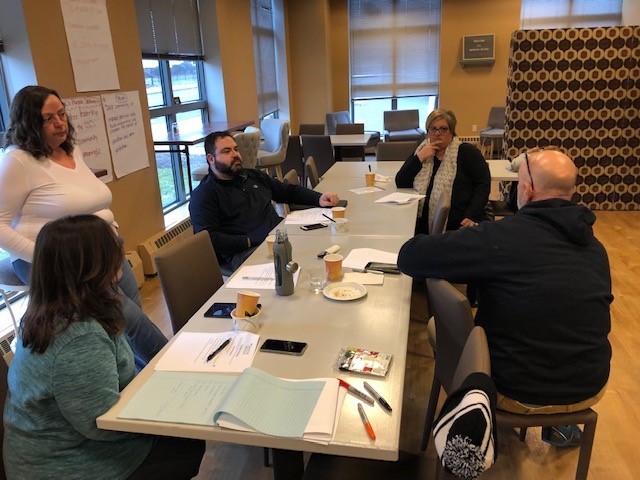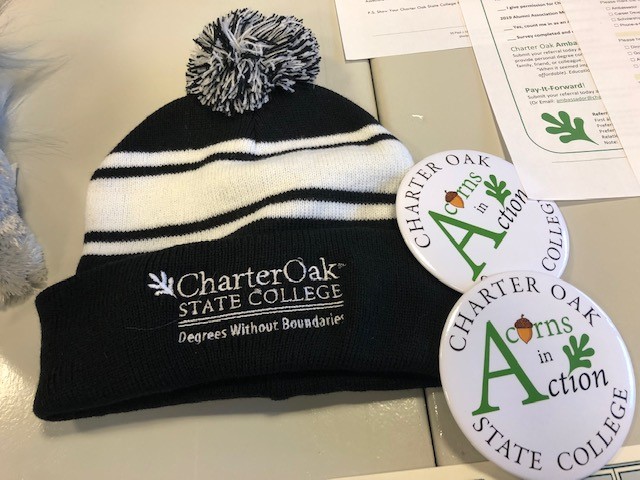 2020

____________________________________________________________________________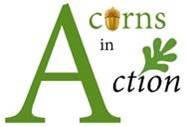 Thank You to all of our Acorns in Action! Volunteers over a two day period helped Foodshare collect over 200 of the 15,059 turkeys needed for Thanksgiving and raised over $5,000.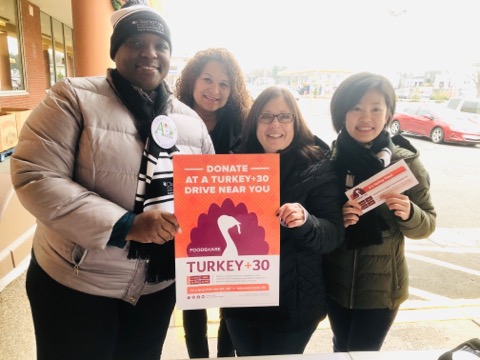 Thursday, Aug. 22, 6:00 pm | Hartford Yard Goats Baseball & BBQ
Charter Oak @Hartford Yard Goats! Thursday, Aug. 22 with 110 registered alumni, students, and staff members. Thank you to all who attended and made it a great night! (View photos on Facebook)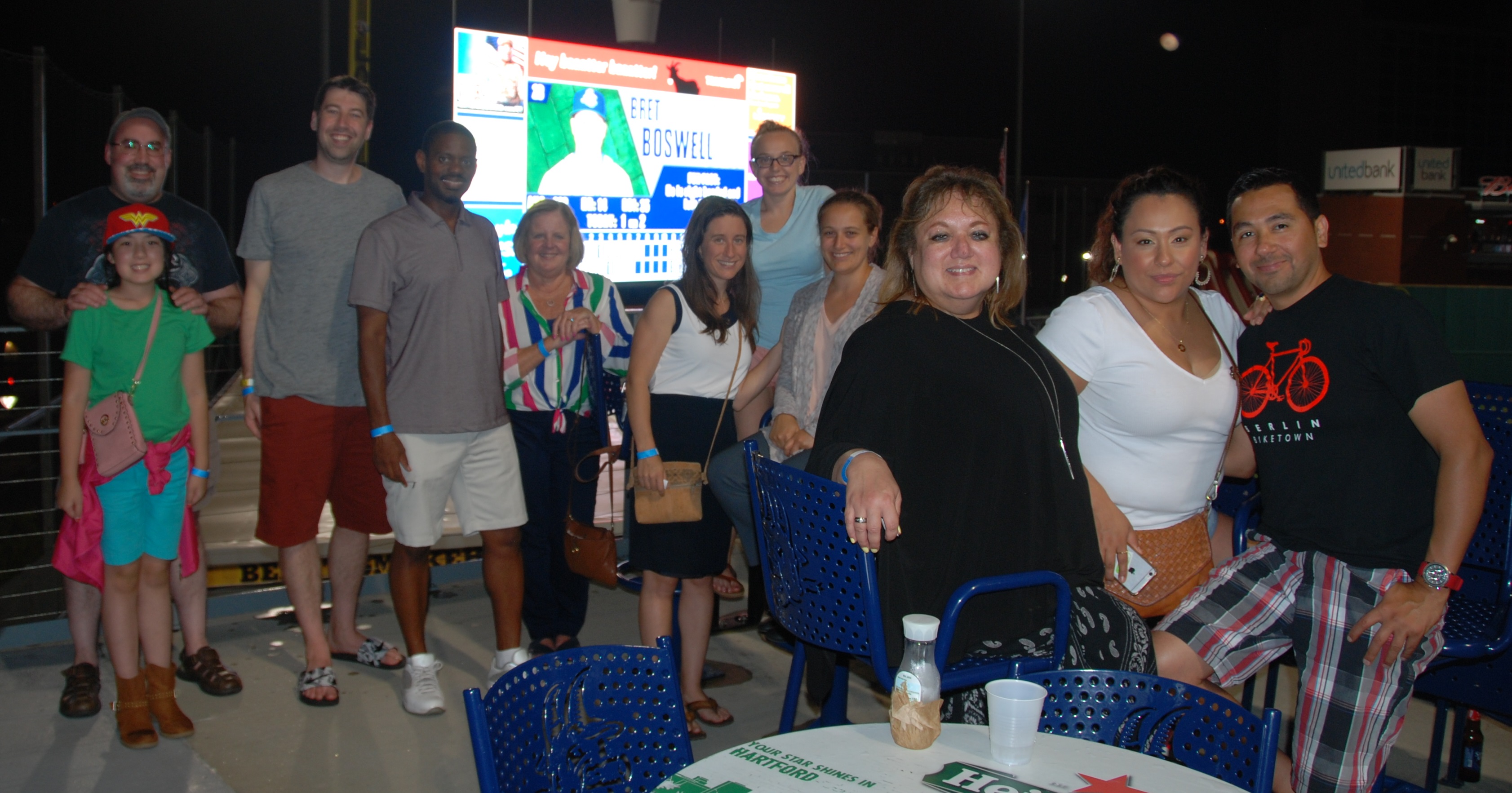 Saturday, March 30, 2019 - Charter Oak State College 45th Anniversary!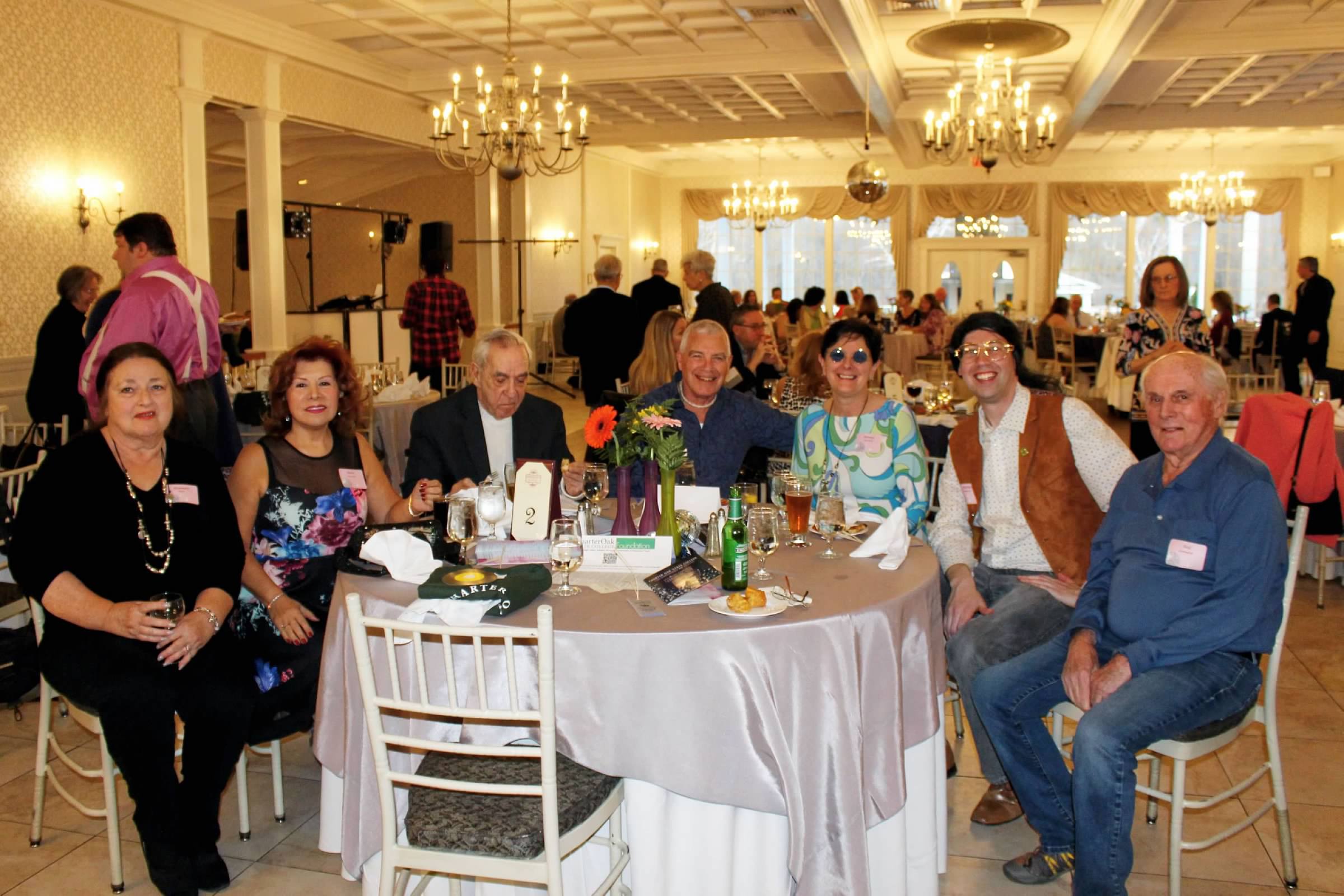 Thursday, February 28, 2019 | Night of Networking | 5:30 pm – 7:00pm
Saturday, January 26, 2019 | Wolfpack Hockey Game and Fundraiser!
The Alumni Association along with friends and family gathered at the XL center as the Wolfpack took on the Charlotte Checkers. Click HERE to check out the photos that we took at the game!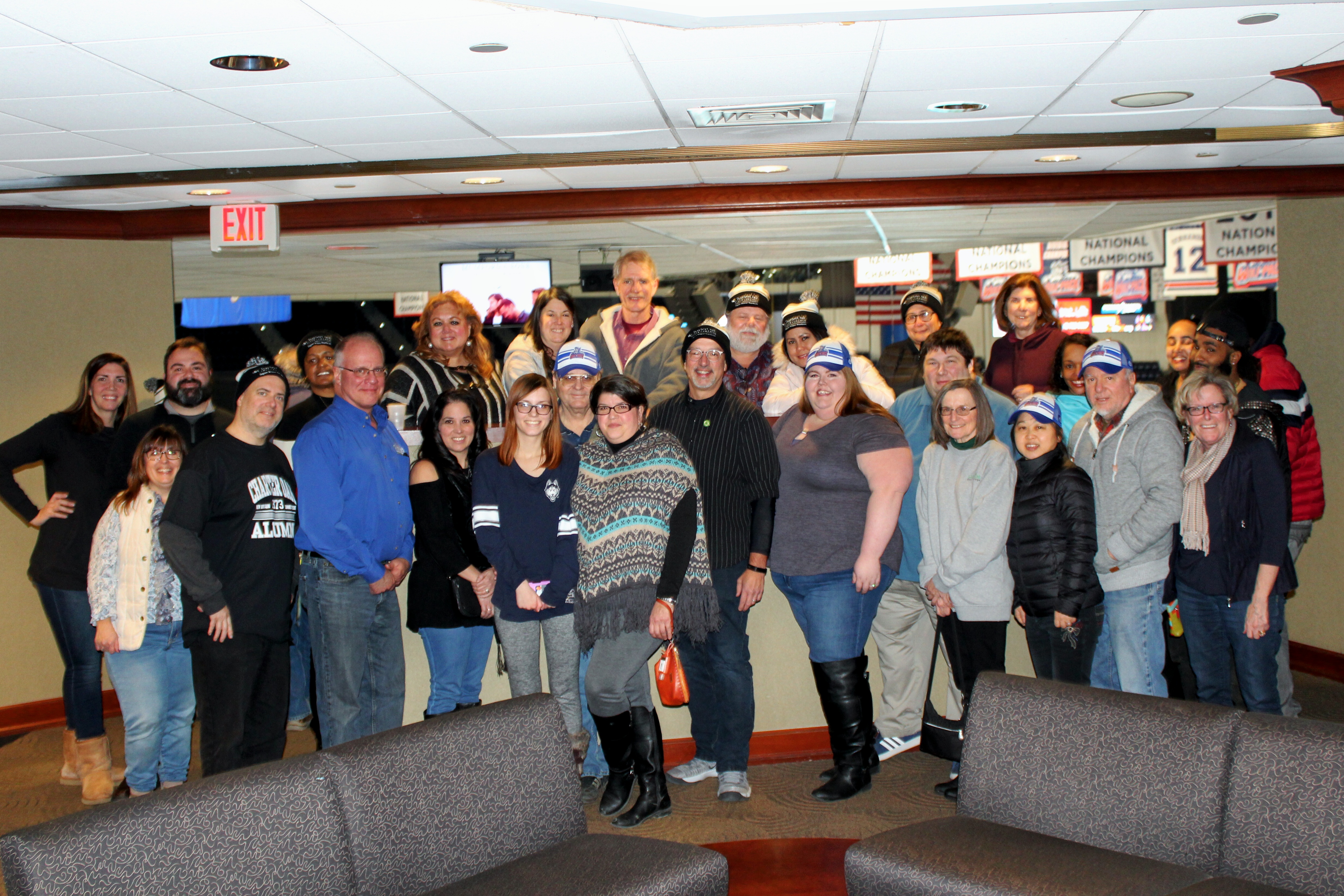 Monday, December 3, 2018 | The Alumni & Student Holiday Happy Hour!
The Alumni & Student Associations Holiday happy hour was on December 3, 2018 at Five Churches Brewing. It was full of excitement and holiday cheer. Click HERE to check out some amazing photos we took at the event!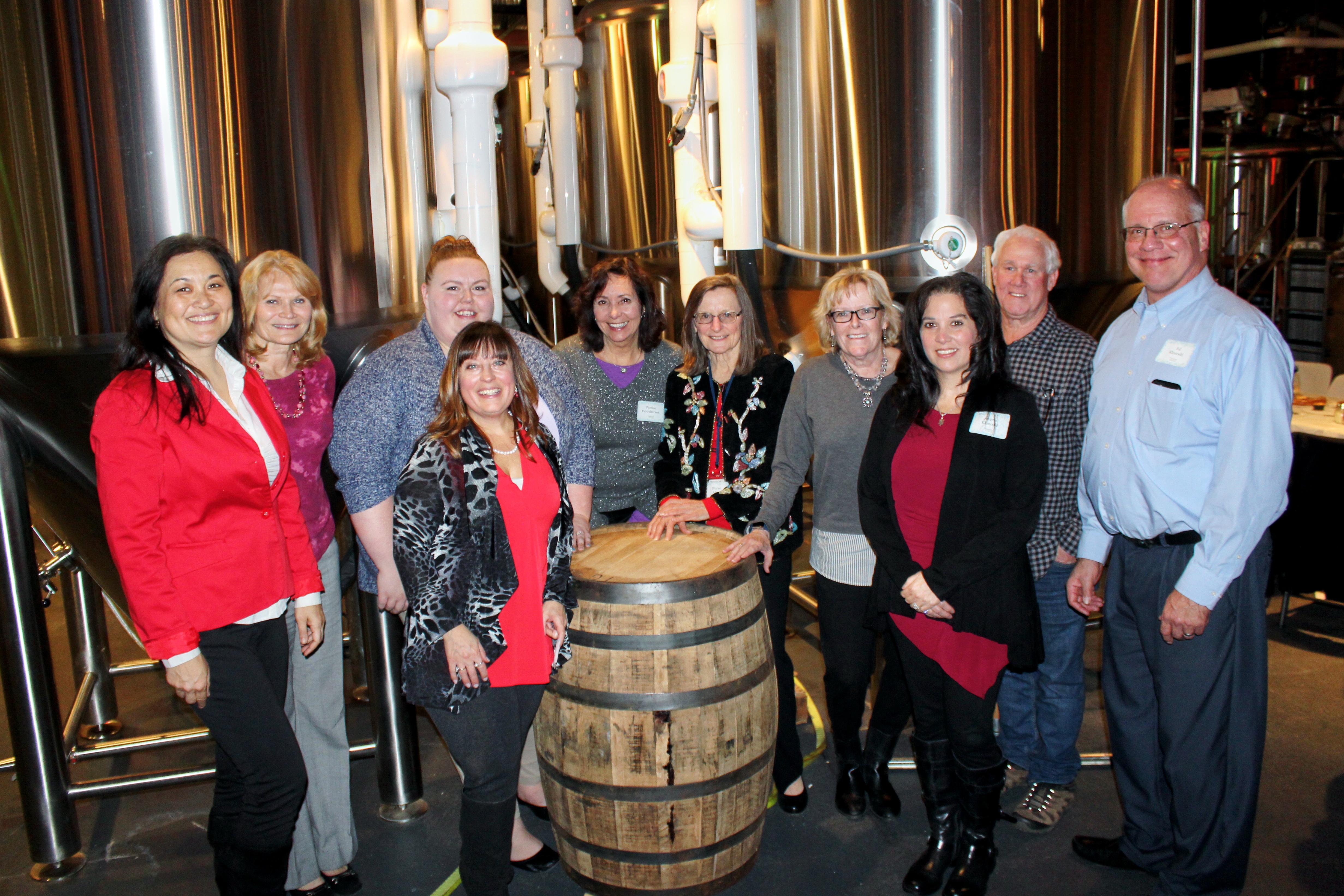 December 2017: Holiday Happy Hour - Thomas Hooker Brewery - Cheers!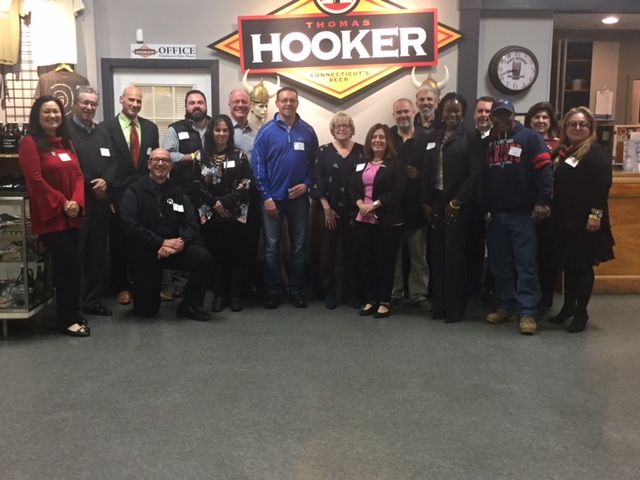 Alumni Meet & Greet Summer 2017 - Yard Goats, Dunkin Donuts Park, Hartford, CT!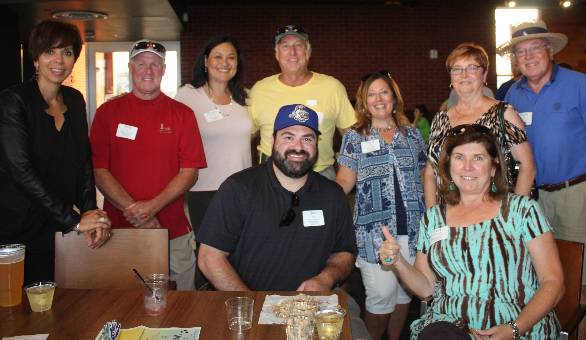 A good time was had by all! The Charter Oak State College Alumni Association Summer 2017 Meet, Greet and Baseball was held Tuesday, August 22, 2017 at the Yard Goats Stadium, Hartford. The sky was clear, the air was warm and the park was full of excitement as another sold out baseball game took place. The Social began in the climate controlled YG Club as Charter Oak Alumni, Association and Foundation Officers, and College Staff gathered for food & drink.
Charter Oak State College Alumni Association
55 Paul Manafort Drive, New Britain, CT 06053 | 860.515.3889 | alumni@charteroak.edu