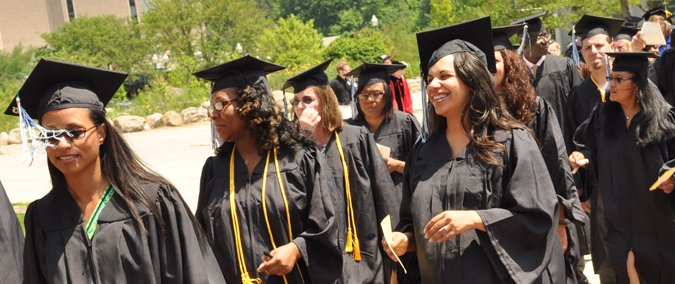 Welcome!
The Alumni Association is comprised of volunteer leadership uniting the COSC's Alumni Community through meaningful connections.
The Alumni Board is committed to building relationships and empowering the pursuit of education and career satisfaction. Together, we work to support Charter Oak State College's educational and service goals; and provide professional and social opportunities for members and alumni in general. We are better with YOU.
2020 Recap - The Value of Membership
How can YOU be a Part?
Join ~ Volunteer ~ Participate

Join:
Alumni Association Membership is open to everyone who has received a degree from the College. Simply pay online (see links below and in the sidebar) and email your membership application to alumni@charteroak.edu.
Prefer to Mail? Send your membership application along with a check payable to: COSC Alumni Association | 55 Paul Manafort Drive, New Britain, CT 06053.
New for 2021: Receive a Gift with your membership!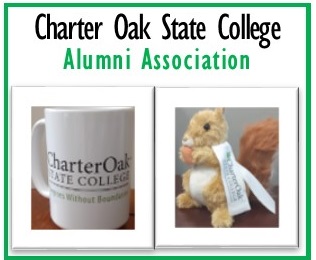 $175 Lifetime Membership plus Alumni Squirrel and COSC Oversized Mug
$40 1-Year Membership plus (choose one gift) Alumni Squirrel or COSC Oversized Mug
Membership gifts will be shipped to the address listed on your membership application. Be sure to return the application to alumni@charteroak.edu. We look forward to getting to know YOU!


Volunteer:

Spring into Action 2021
Together, we raised $425 for FoodShare

(Spring 2021)

with the support of 16 generous donors!

Together, we helped - Sound the Alarm - for the American Red Cross and educated families on fire prevention safety.

THANK YOU!


Participate:
VOTE: The Charter Oak State College Alumni Association Board needs your help in naming our beloved squirrel!


Thank you to all for the overwhelming participation! We received 275 nominations and have narrowed the list down to the Top 5. Please take a moment and cast Your VOTE for your favorite name!
One vote per community member, and voting will close on Wednesday, June 30, 2021.
Click here to VOTE: https://conta.cc/2TC77UV

About Charter Oak Alumni
Board of Directors
The COSC Alumni Association is comprised of an all volunteer board of Charter Oak graduates [Board of Directors.] committed to providing benefits, programs, and opportunities for the Alumni Community of Charter Oak State College.
We are eager to grow our community and involve all of our alumni, in all states. The Board meets approximately five (5) times a year. Subcommittees are established to assist with scholarship review, social/network planning, commencement committee opportunities, the ambassador program, and more.
We are looking for new members to join our Alumni Association Board!

Acorns in Action! Volunteer Network
The Charter Oak State College Alumni and Students join forces as Acorns in Action to support local community initiatives.
Do you have an upcoming event that you are volunteering for? Let us know so we can mail you a COSC T-shirt!

Submit the following online form and be sure to include your event info and t-shirt size.* Don't forget to tag us on social media wearing your shirt! #ActionsInAction

*Sizes are limited – first come, first served.
Register as a volunteer to be sure you hear of upcoming opportunities (Acorns in Action Volunteer Form)
Share Your Volunteer / Community Involvement and receive our a volunteer t-shirt, simply email alumni@charteroak.edu.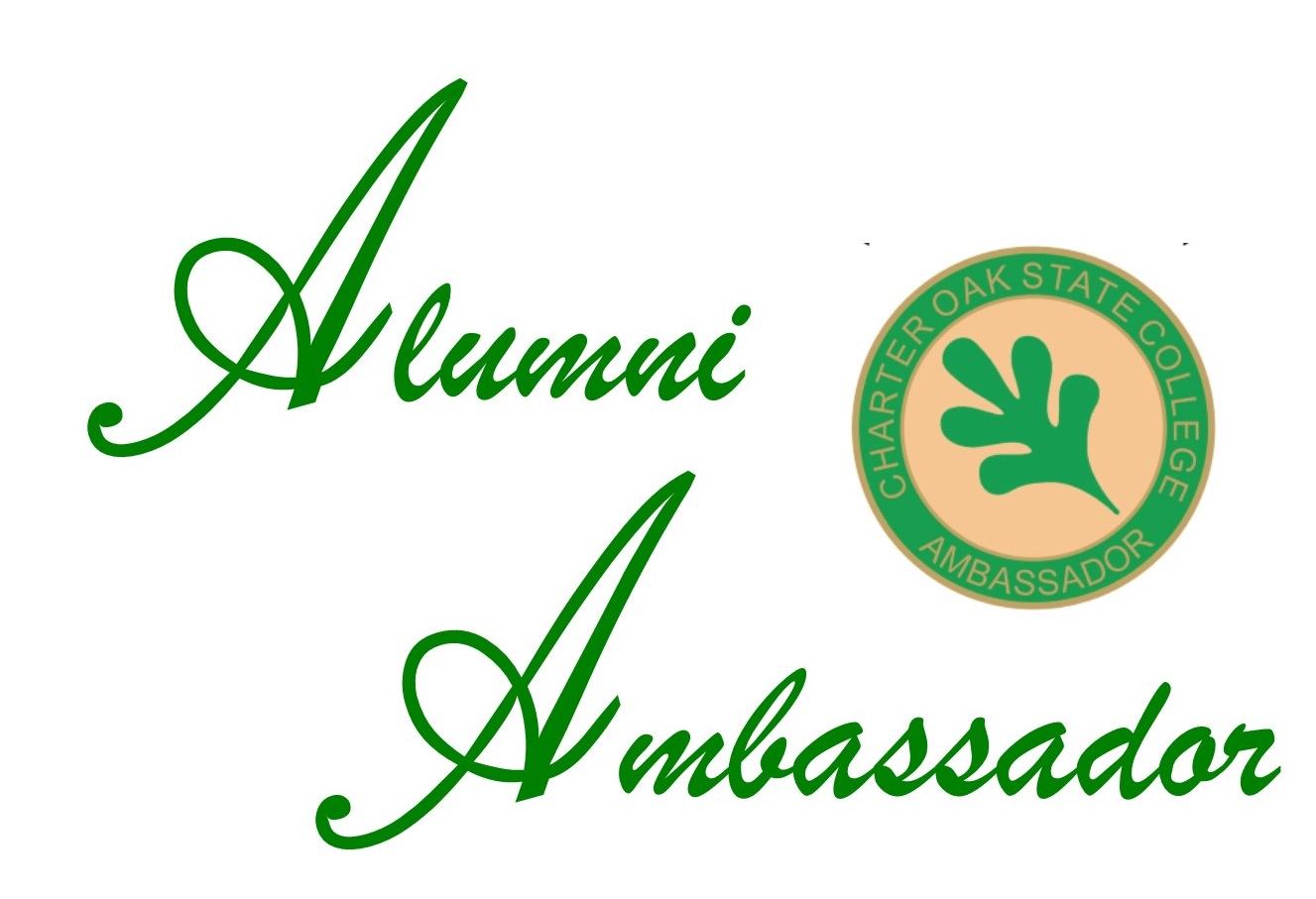 A way to pay-it-forward, refer family friends and others and they receive an application waiver fee. Register or Refer - here - .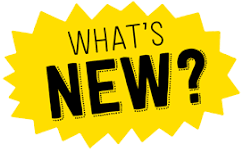 Show Your Charter Oak Pride and Support Scholarships! A portion of the sales benefits the Alumni Association Graduate Degree Scholarship. [Order Online]
Charter Oak State College Alumni Association now sponsors an Alumni Insurance Program as a service to our Graduates.

The program offers a variety of attractively-priced insurance products, most of which are available to alumni, students, faculty, and staff, as well as their spouses, domestic partners, children, parents, and siblings. Visit COSC.MeyerAndAssoc.com or contact Meyer and Associates at 800-635-7801.
Stay Connected
Connections
We keep our alumni up to date with Alumni News: Connections.
Alumni Spotlights
Check out our special Alumni Spotlights on Lisa Vincent, Trudi Lebron, Dave Peterson, Jack DaLuz, Harry Chichester, Bruce Brown, Johnny Mason, John DeCarlo, David Matthews, Ruth Garby Torres, Matt Fleury, and.... you! -
Please send your news updates to alumni@charteroak.edu - promotions, job changes, graduate degrees, awards, births, marriages and other significant successes in your life!
Social Networking for Alumni
Engage with fellow alums on our Facebook Alumni Group and our LinkedIn Alumni Group. Be sure to add Charter Oak State College to your Facebook education history and your LinkedIn education history.
Like us on Facebook and follow us on LinkedIn and Instagram and continue to follow Charter Oak State College on Facebook and @CharterOak on Twitter.
The Charter Oak State College Alumni Association | Strategy Planning Sessions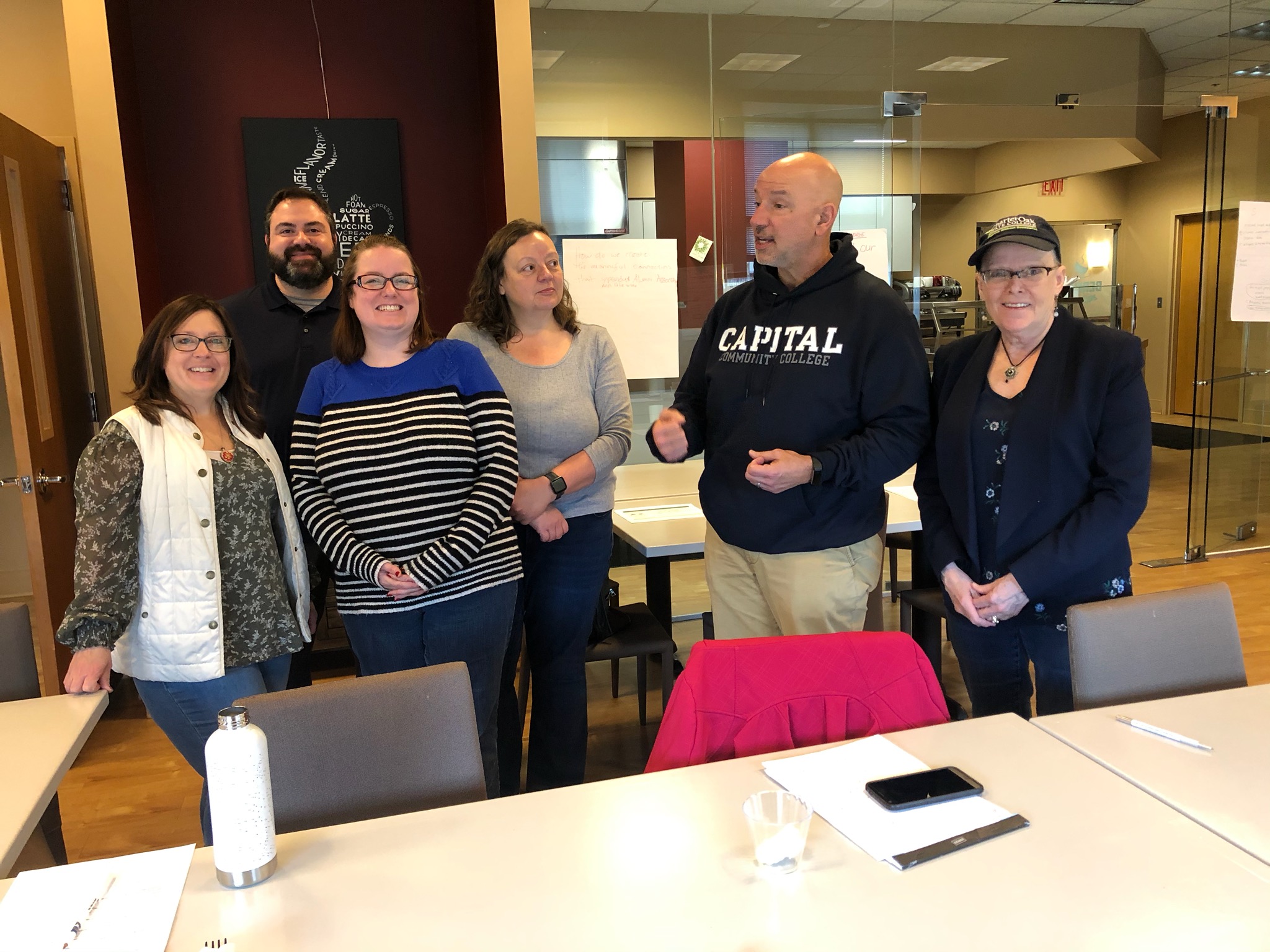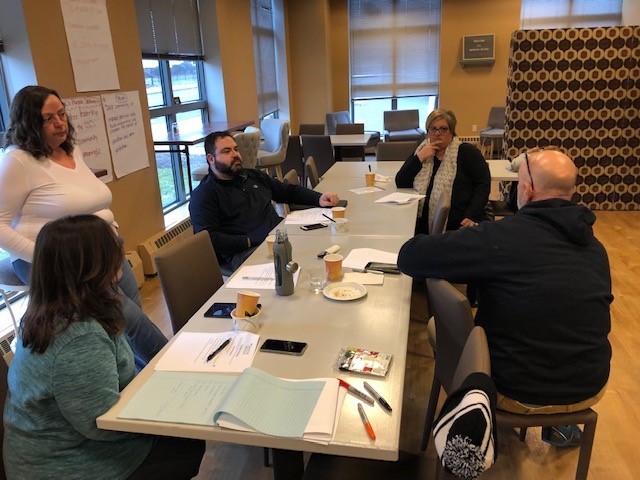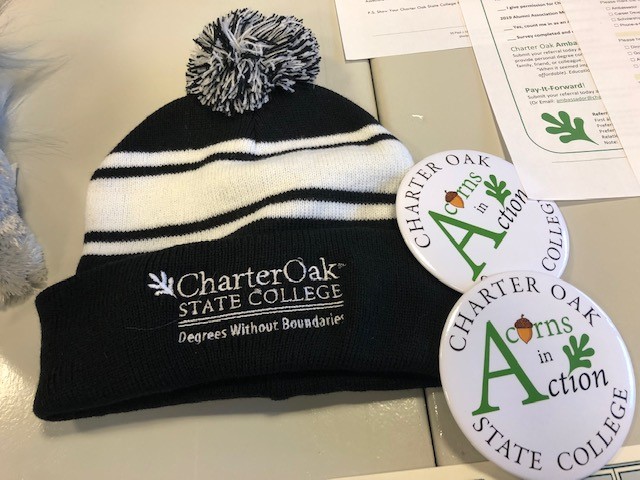 Shop Online?
Support Scholarship with AmazonSmile

Help us give more by simply choosing to. Every donation matters!
Visit smile.amazon.com and simply use your existing Amazon.com account login. Select The Charter Oak State College Foundation as your charitable organization and start shopping!
Amazon donates 0.5% of the price of your eligible AmazonSmile purchases to the Foundation. The Charter Oak State College Foundation, a 501c3, annually awards almost 100K in scholarships and grants to Charter Oak students.
Past Events:
March Mindful Mondays
The COSC Alumni and Student Association(s) have joined together to bring you

Wellness Workshops

for three Mondays in March!
Registration is Required ~ there is No Charge to Attend!
To register, click HERE.
Mondays, 6:30 pm - 8:00 pm (EDT)
March 15: Navigating Change & Building Resilience

March 22: Creating Balance within Your 'New Normal'

March 29: Supporting Grief & Loss with Empathy & Compassion
Register for 1 workshop or attend all 3!
Alumni BINGO Night!
Thursday, March 25, 2021 | 6:30pm EDT

Join the live, virtual fun! Music & Traditional BINGO hosted by Get Your Bingo On!
Prizes, laughter and (at home) fun for the whole family/household!
Free to Charter Oak Alumni, Volunteers and Board Members.
Guests are welcome to attend for a small fee.
Alumni Board Recruitment Sessions ~ Meet YOUR Alumni Board of Directors!
Thursday, February 25, 2021 @ 6:30pm EST and Saturday, February 27, 2021 @ 9:30am EST
Join the virtual, interactive conversation.
Is 2021 the year you try something new? Take an hour and meet current board members, learn about the strategic endeavors and the opportunities that await new board volunteers. Get your questions answered too!
Register by emailing, alumni@charteroak.edu with your contact information and the preferred virtual session you wish to attend. WebEx login information will be emailed to you once your registration is received.


Thursday, March 4, 2021 | 6:30pm - 8:30pm EST
Curiosity Courses for a Cause!
The COSC Foundation invites you to indulge your curiosity, for a cause!

Live, Virtual Experiences designed for YOU!

Indulge Your Palate ~ Master Your Kitchen ~ Tell Your Story!

All while helping to raise funds to support Degree Completion of Charter Oak Students.

For more information, visit Spring 2021 Fundraiser.
The Wolf Pack Hockey Game & Fundraiser was Saturday, January 25, 2020, 7:00 pm | [view (or add) photos on Facebook]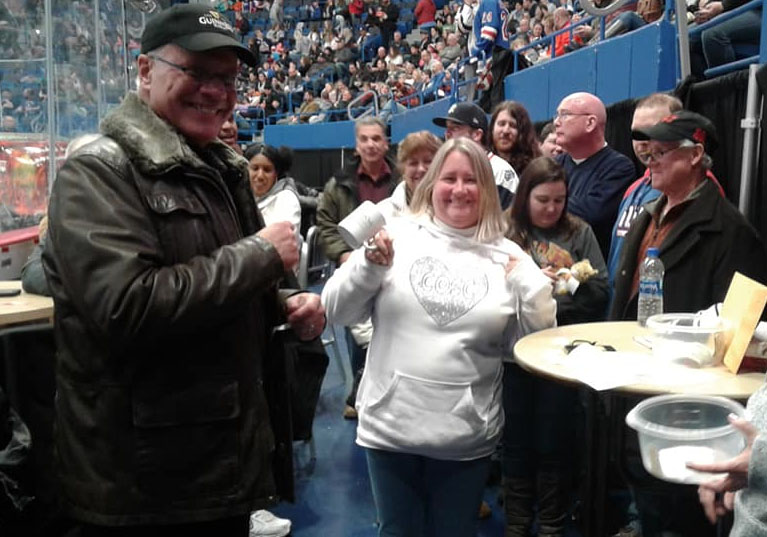 ____________________________________________________________________________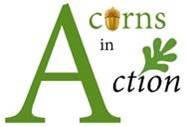 Thank You to all of our Acorns in Action! Volunteers over a two day period helped Foodshare collect over 200 of the 15,059 turkeys needed for Thanksgiving and raised over $5,000.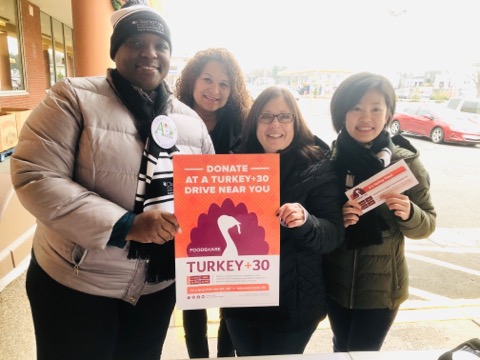 Thursday, Aug. 22, 6:00 pm | Hartford Yard Goats Baseball & BBQ
Charter Oak @Hartford Yard Goats! Thursday, Aug. 22 with 110 registered alumni, students, and staff members. Thank you to all who attended and made it a great night! (View photos on Facebook)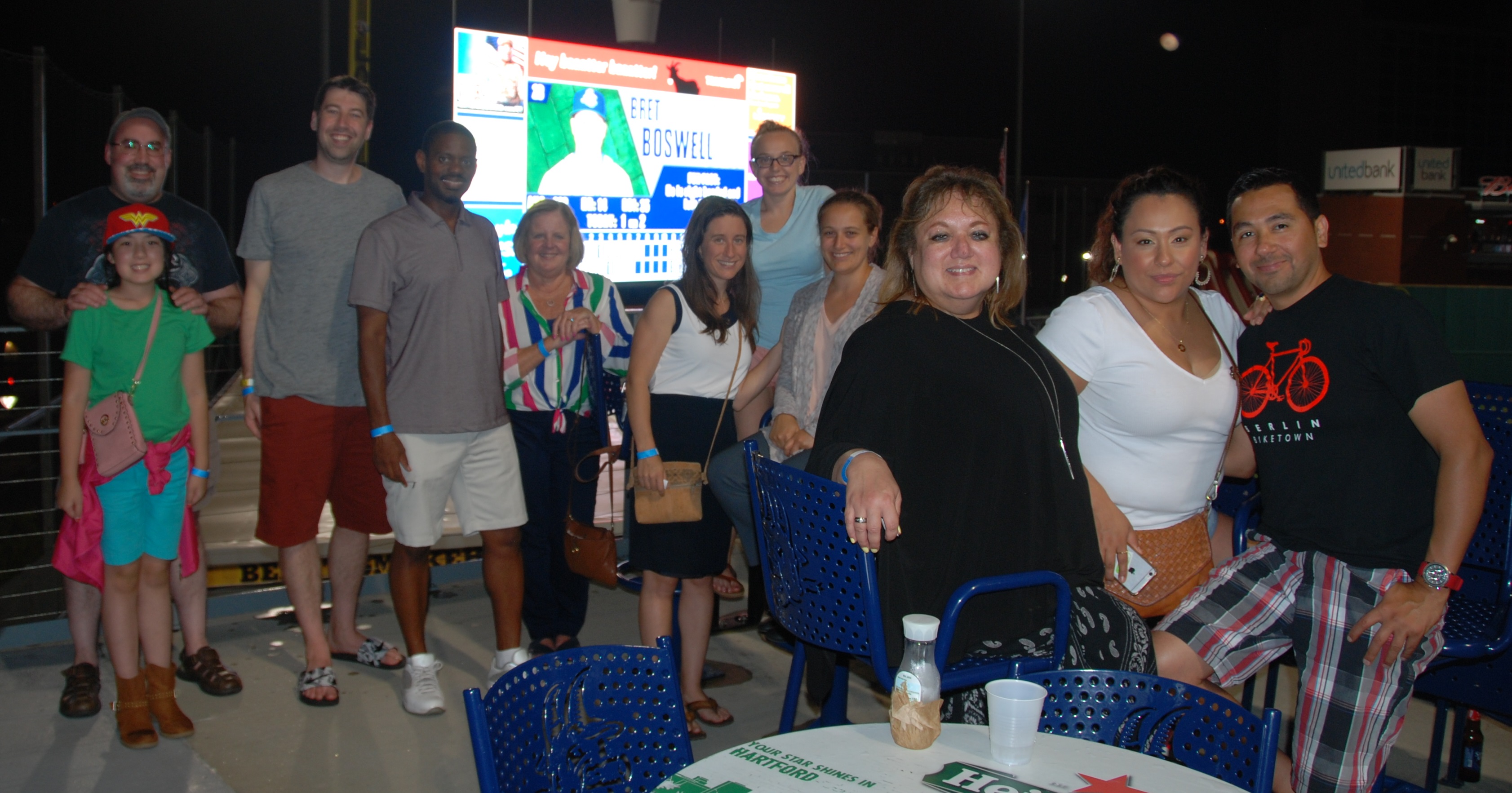 Saturday, March 30, 2019 - Charter Oak State College 45th Anniversary!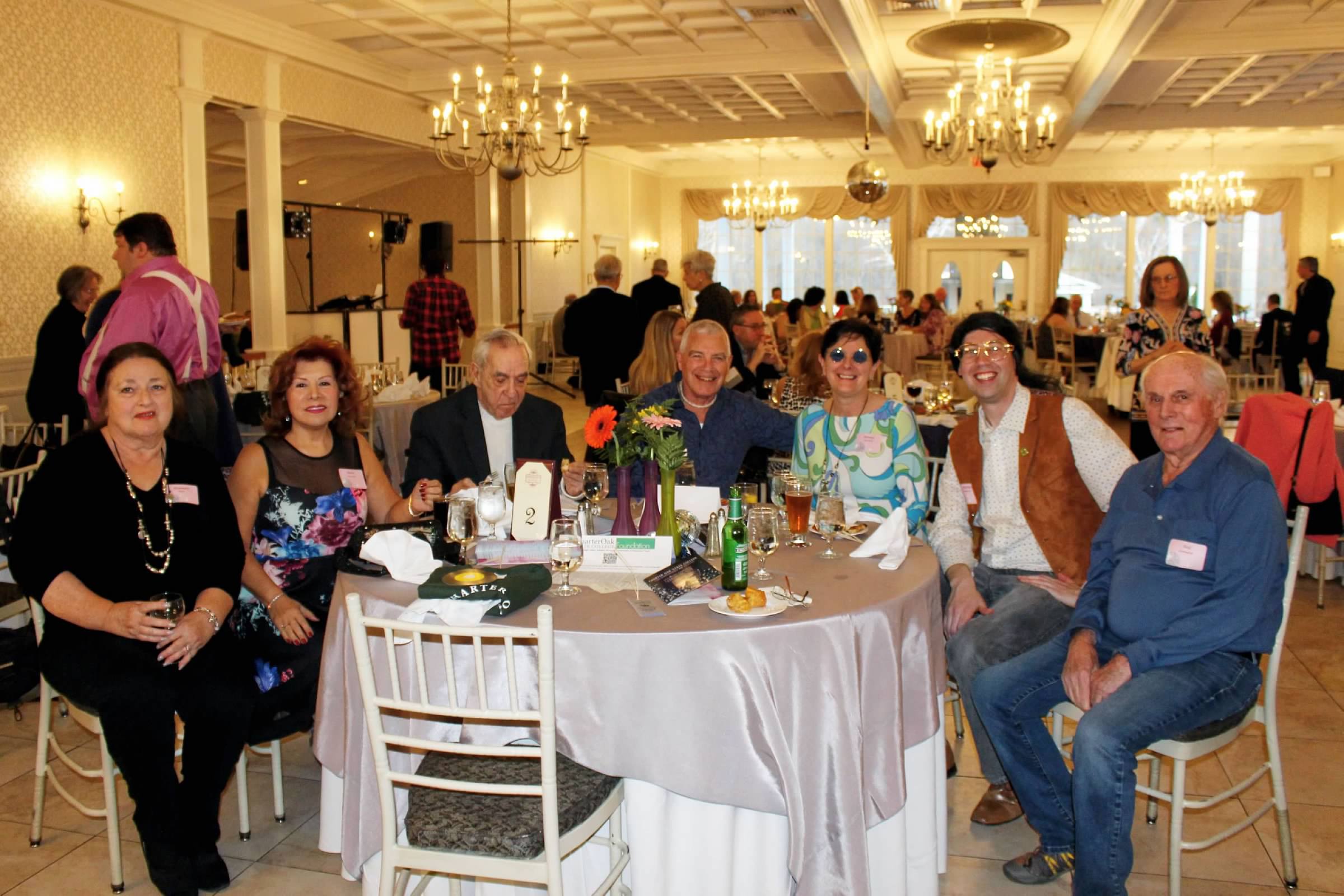 Thursday, February 28, 2019 | Night of Networking | 5:30 pm – 7:00pm
Saturday, January 26, 2019 | Wolfpack Hockey Game and Fundraiser!
The Alumni Association along with friends and family gathered at the XL center as the Wolfpack took on the Charlotte Checkers. Click HERE to check out the photos that we took at the game!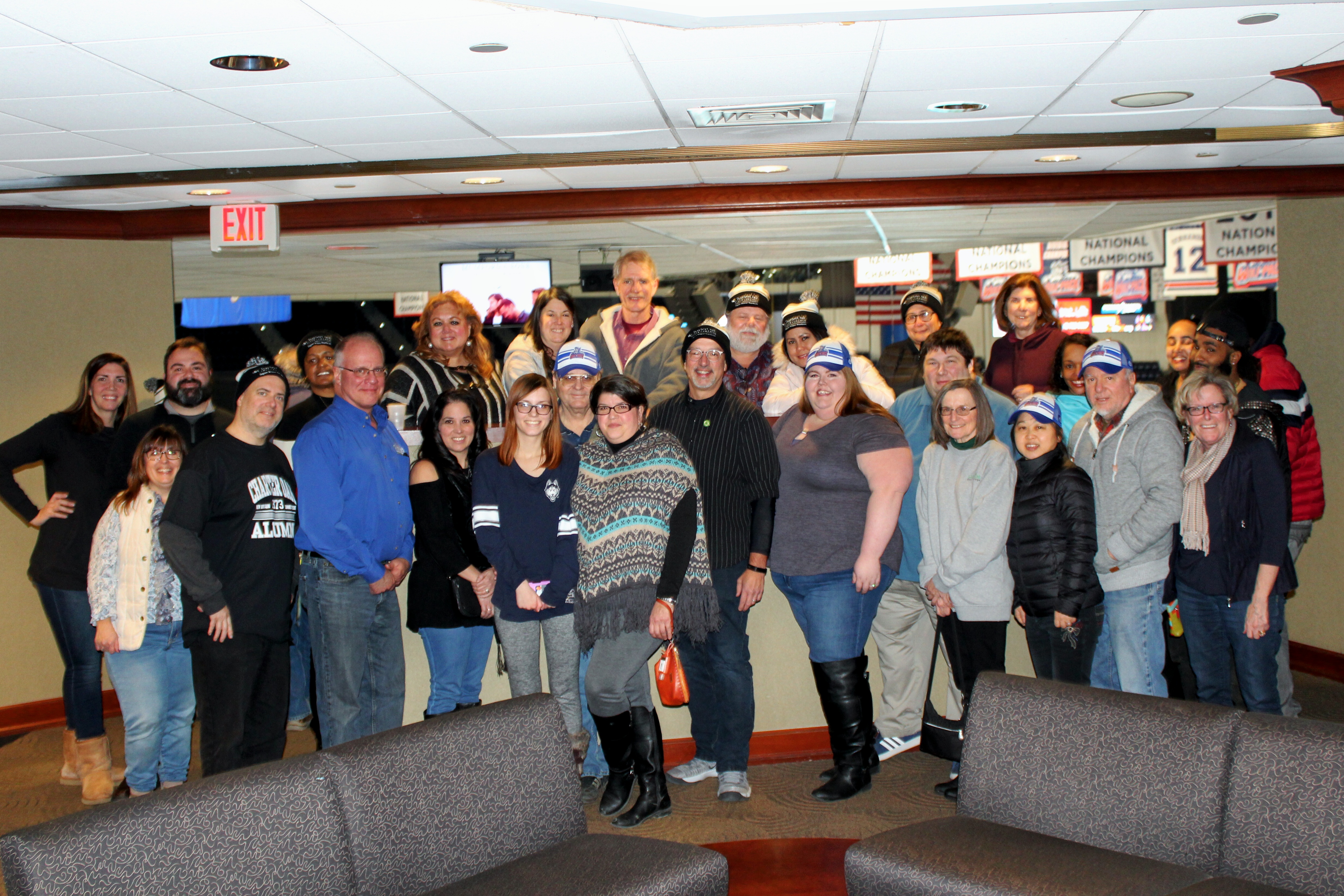 Monday, December 3, 2018 | The Alumni & Student Holiday Happy Hour!
The Alumni & Student Associations Holiday happy hour was on December 3, 2018 at Five Churches Brewing. It was full of excitement and holiday cheer. Click HERE to check out some amazing photos we took at the event!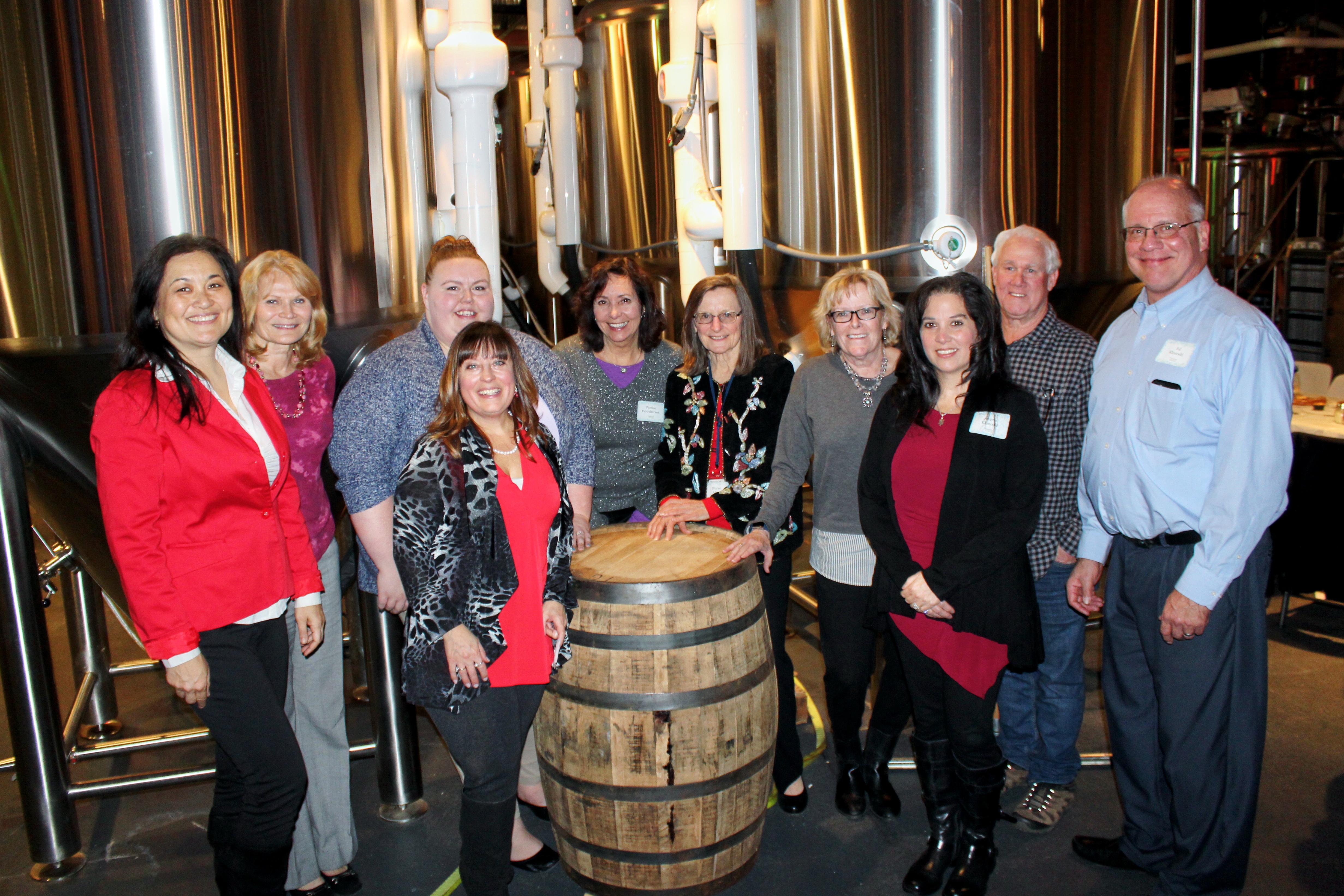 December 2017: Holiday Happy Hour - Thomas Hooker Brewery - Cheers!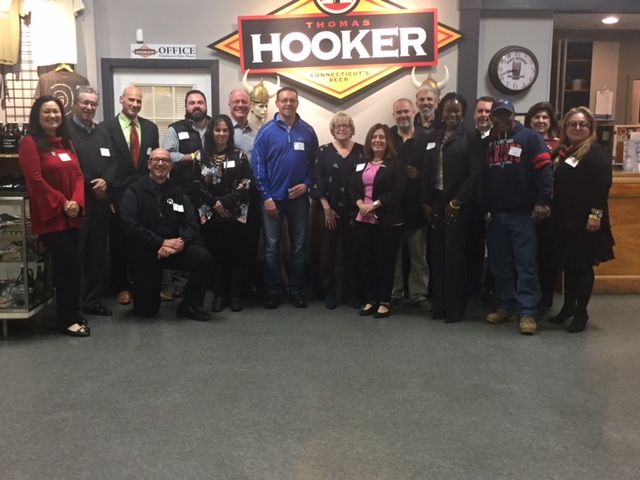 Alumni Meet & Greet Summer 2017 - Yard Goats, Dunkin Donuts Park, Hartford, CT!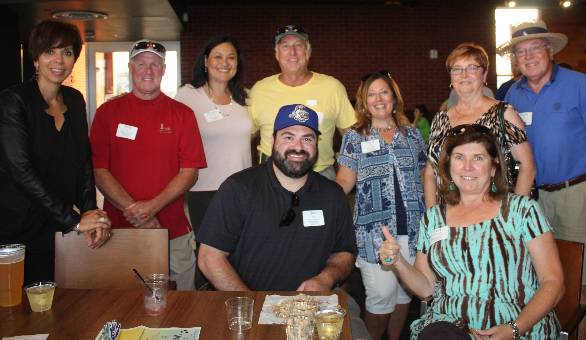 A good time was had by all! The Charter Oak State College Alumni Association Summer 2017 Meet, Greet and Baseball was held Tuesday, August 22, 2017 at the Yard Goats Stadium, Hartford. The sky was clear, the air was warm and the park was full of excitement as another sold out baseball game took place. The Social began in the climate controlled YG Club as Charter Oak Alumni, Association and Foundation Officers, and College Staff gathered for food & drink.
Charter Oak State College Alumni Association
55 Paul Manafort Drive, New Britain, CT 06053 | 860.515.3889 | alumni@charteroak.edu