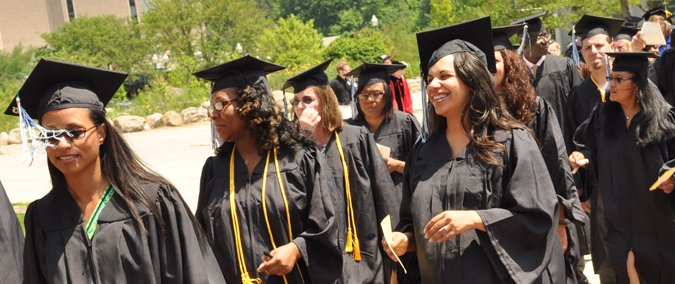 The mission of the Alumni Association is to support Charter Oak State College's educational and service goals; and provide professional and social opportunities for members and alumni in general.
We are eager to grow our community and involve all of our alumni, in all states. The Board meets approximately five (5) times a year. Subcommittees are established to assist with scholarship review, social/network planning, commencement committee opportunities, the ambassador program, and more.
Acorns in Action!
The Charter Oak State College Alumni and Students are joining forces, as Acorns in Action, to support local community initiatives.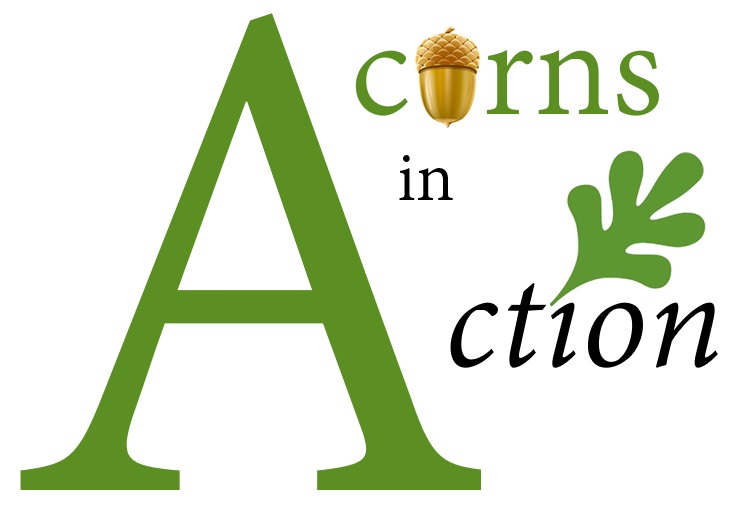 COSC 45th Anniversary Celebration
Thank you Just Isn't Enough! The 45th Anniversary Celebration was a huge success! We had a record number of attendees, sold-out the mystery wine wall, enjoyed the music by DJ Love, Julio Casiano, and just had a real ball (disco style!). [Press Info]

45th Anniversary Celebration photos
Charter Oak Changes Lives - Testimonial Video
From right to left, Emeriti Award Winners with President Ed Klonoski, Linda Larkin, Dr. Merle Harris, Pat Derech, Robert Zabek, Shyamala Raman, Irene Clampet, Provost Shirley Adams, Donald Brodeur, and David Sloane.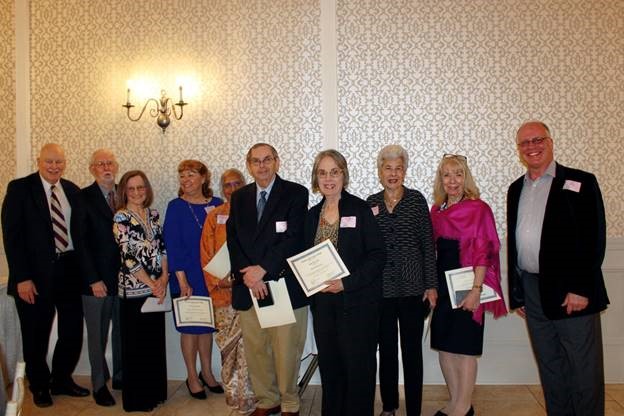 A way to pay-it-forward, refer family friends and others and they receive an application waiver fee

Calendar of Events

Saturday, April 27 | Rebuilding Together New Britain.
Help us contribute to our community, please consider making a donation [here] (by 4/27/2019).

Saturday, May 11 | Walk-in-the-Park | Team - Acorns in Action


Stay Informed

To stay informed, please update your contact information with the College.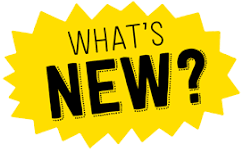 New Board Members
We are looking for new members to join our Alumni Association Board! Please complete and return the survey to learn more. → Alumni Association Survey
New Charter Oak Alumni Tee!

Show Your Charter Oak Pride with this new Alumni 3/4 Sleeve Baseball Tee. A portion of the sales benefits the Alumni Association Graduate Degree Scholarship. [Order Online]
Alumni may serve as ambassadors to the College in their work and social communities or attend corporate and college fairs in communities close to their home. Alumni can also sponsor receptions for prospective students/alumni in their geographic area. To find out more please email alumni@charteroak.edu.
Board of Directors
The COSC Alumni Association is comprised of an all volunteer board of Charter Oak graduates. Board of Directors.
Past Events:
Saturday, March 30, 2019 - Charter Oak State College 45th Anniversary!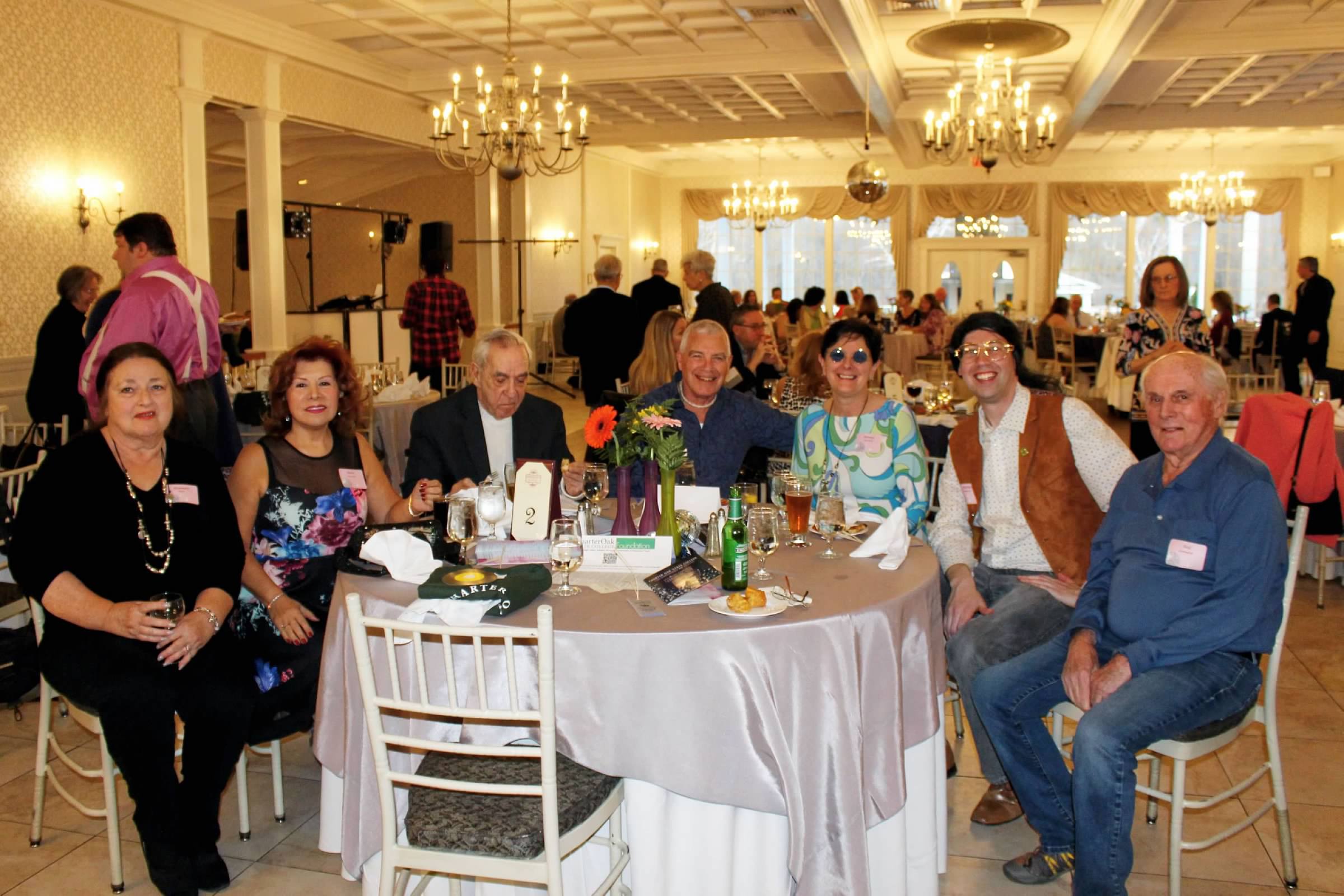 Thursday, February 28, 2019 | Night of Networking | 5:30 pm – 7:00pm
Saturday, January 26, 2019 | Wolfpack Hockey Game and Fundraiser!
The Alumni Association along with friends and family gathered at the XL center as the Wolfpack took on the Charlotte Checkers. Click HERE to check out the photos that we took at the game!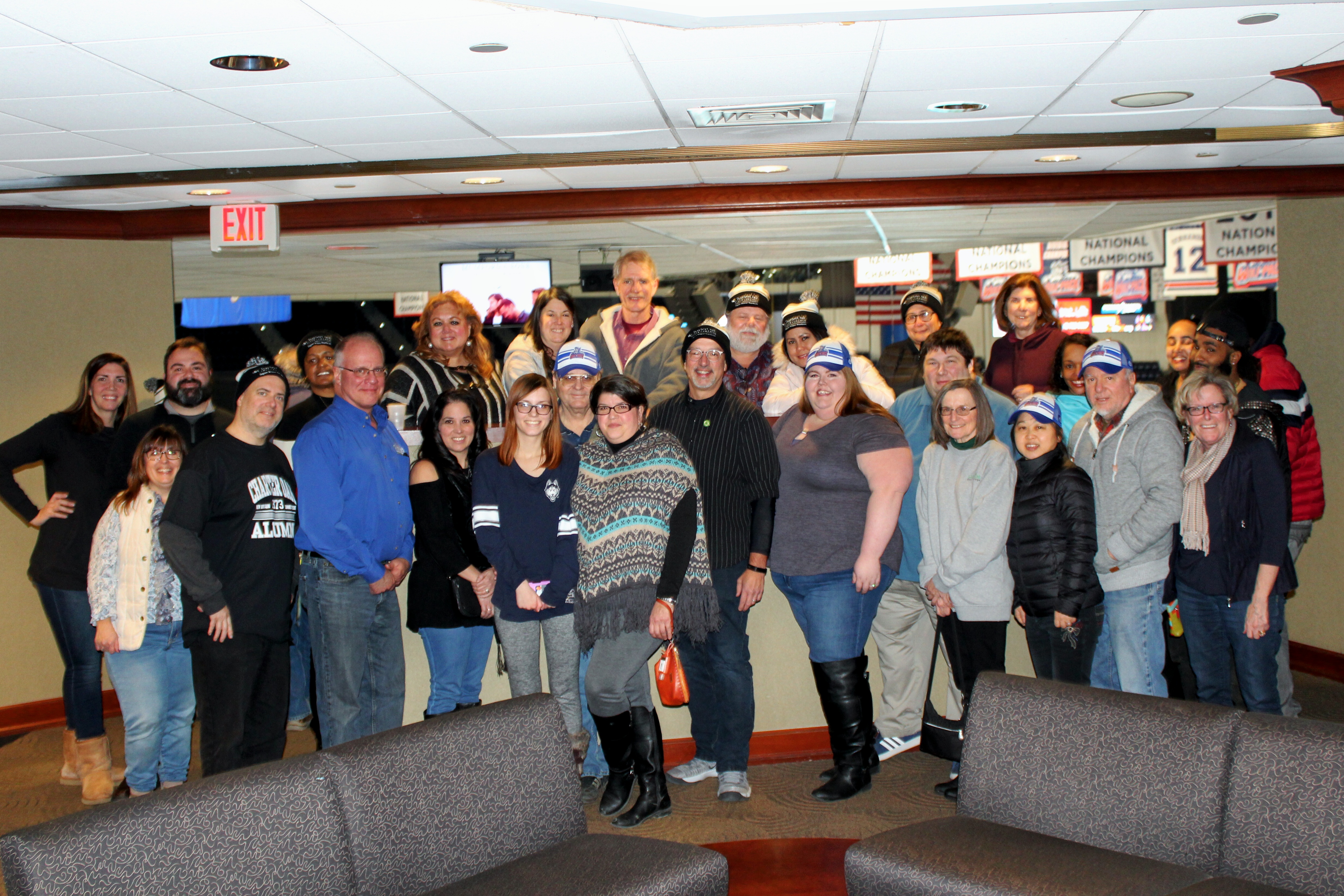 Monday, December 3, 2018 | The Alumni & Student Holiday Happy Hour!
The Alumni & Student Associations Holiday happy hour was on December 3, 2018 at Five Churches Brewing. It was full of excitement and holiday cheer. Click HERE to check out some amazing photos we took at the event!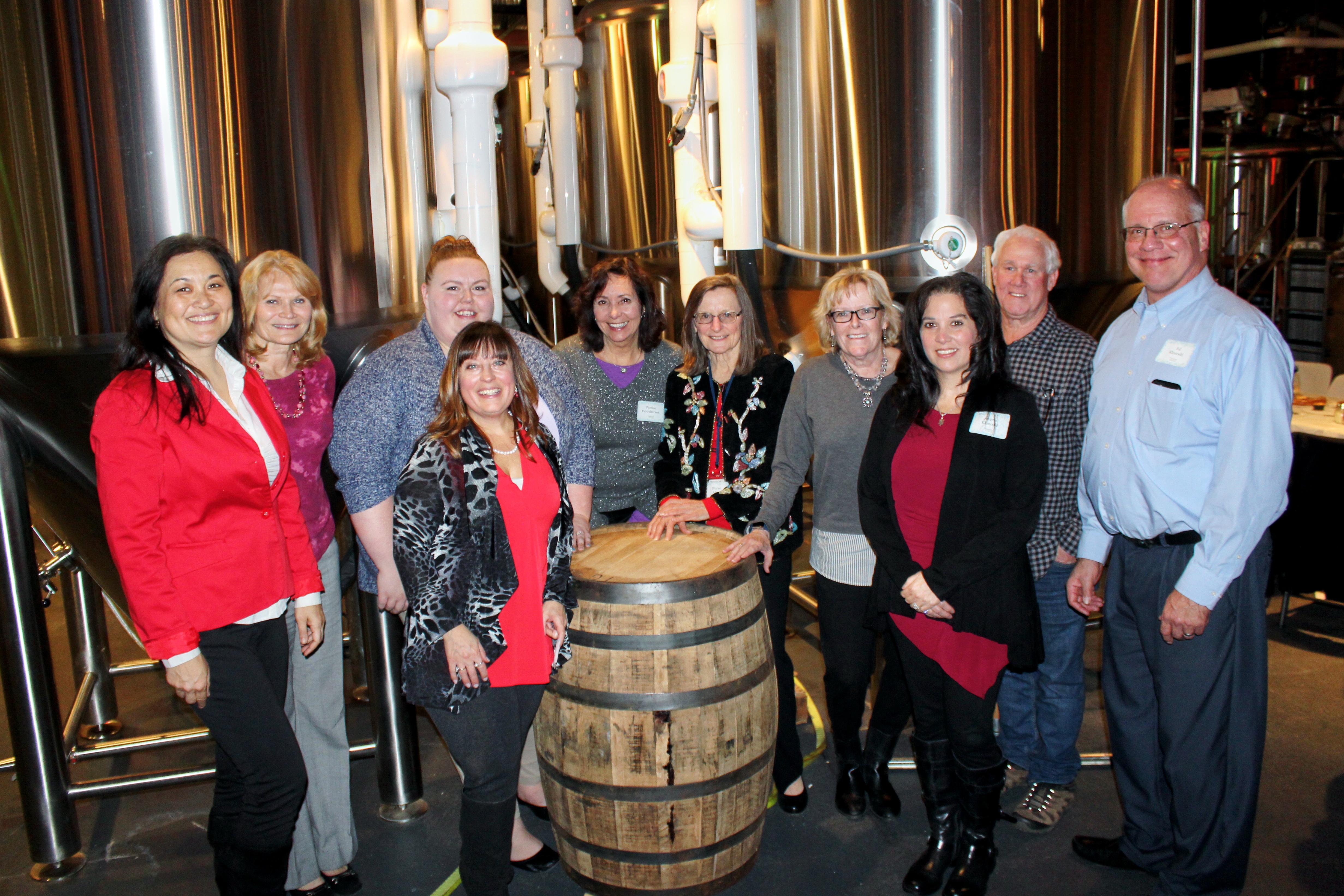 December 2017: Holiday Happy Hour - Thomas Hooker Brewery - Cheers!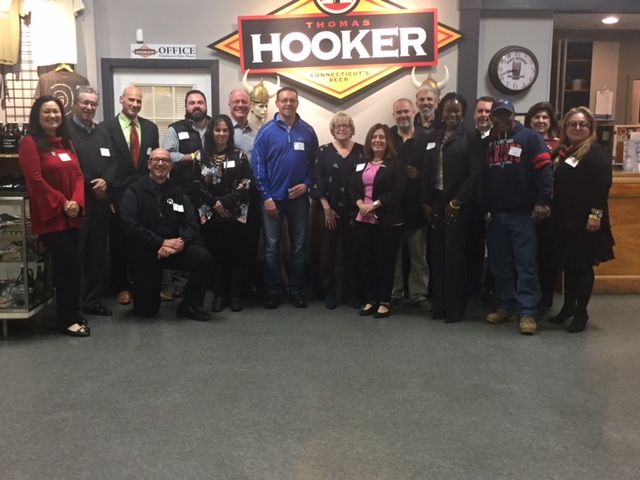 Alumni Meet & Greet Summer 2017 - Yard Goats, Dunkin Donuts Park, Hartford, CT!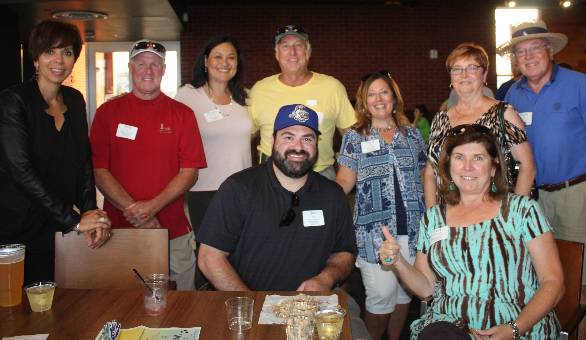 A good time was had by all! The Charter Oak State College Alumni Association Summer 2017 Meet, Greet and Baseball was held Tuesday, August 22, 2017 at the Yard Goats Stadium, Hartford. The sky was clear, the air was warm and the park was full of excitement as another sold out baseball game took place. The Social began in the climate controlled YG Club as Charter Oak Alumni, Association and Foundation Officers, and College Staff gathered for food & drink.
Connections
We keep our alumni up to date with Alumni News: Connections.
Alumni Spotlights
Check out our special Alumni Spotlights on Lisa Vincent, Trudi Lebron, Dave Peterson, Jack DaLuz, Harry Chichester, Bruce Brown, Johnny Mason, John DeCarlo, David Matthews, Ruth Garby Torres, Matt Fleury, and.... you! -
Please send your news updates to chall@charteroak.edu - promotions, job changes, graduate degrees, awards, births, marriages and other significant successes in your life!
Social Networking for Alumni
Follow Charter Oak State College on Facebook and @CharterOak on Twitter.
Join our Facebook Alumni Group, our LinkedIn Alumni Group, and add Charter Oak State College to your Facebook education history and your LinkedIn education history.