The Early Childhood Education major at the Associate degree level prepares teachers to work with young children in a variety of early childhood settings. Students in this program gain skills to work with children birth-age 8 in child day care centers, family child care homes, and in preschool and kindergarten early childhood classrooms.
Are you a Connecticut resident majoring in Early Childhood Education? You may qualify for financial support to assist you in earning your degree. Ask us how!
Students graduating with the Associate of Science in Early Childhood Education may qualify as Head Teachers in certain early childhood settings. Plus, graduating students are prepared to enter the Bachelor of Science in Early Childhood Education program.
Programs align with the National Association for the Education of Young Children (NAEYC) standards for the professional preparation of early childhood teachers.
An Associate of Science degree in Early Childhood Education requires 61 credits. Thirty (30) credits must be liberal arts and the general education requirements must be met. The major is printed on the transcript but not the diploma.
See the full requirements for the A.S. in Early Childhood Education in our Official Catalog.
ECE 101: Introduction to Early Childhood Education

3 credits

ECE 176: Health, Safety, and Nutrition

3 credits

ECE 205: Diversity and Ethics in Early Childhood Education

3 credits

ECE 231: Early Language and Literacy Development

3 credits

ECE 217: The Exceptional Learner

3 credits

ECE 210: Observation and Assessment in Early Childhood Education

3 credits

ECE 247: Child Development

3 credits

ECE 222: Curriculum for Young Children: Methods and Techniques
or ECE 261: Infants and Toddlers: Methods and Techniques

3 credits

ECE 299: Early Childhood Practicum

3 credits
Students enrolled in this degree program are exempt from the Global requirement and must complete either the U.S. History/Government or Non-U.S. History or Culture requirement.
Electives added to General Education to bring total credits to 61.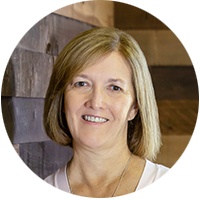 Maureen Hogan

PhD.
Program Director and Lead Faculty for ECE 210, ECE 492, ECE 493 and ECE 495
Maureen Hogan serves as the Early Childhood Education Program Director at Charter Oak State College. She manages the Early Childhood majors, Child Studies majors, the AS major in Paraprofessional Studies and three certificate/credential programs (CT Director Credential, Infant/Toddler Certificate, and Speech and Language Pathology Studies Program). She also serves as an advisor to students in these programs and teaches in the early childhood program.
Dr. Hogan's background is in Early Childhood Education. She holds the master level CT Director Credential and has served as an NAEYC Program Administrator for the Department of the Navy Child Development Programs in Keflavik, Iceland; Point Mugu, California; Bahrain and Guam. She also spent time as a Family Child Care Provider and is a prior certified public-school teacher, having taught in Fairfax County Virginia from 2000-2002.
In 2004, Maureen moved to CT with her family and began working in the City of Hartford as a consultant to School Readiness Programs. In 2010, she worked with a team to develop a non-profit child development center, King's Chapel Early Care and Education. Still in operation today, the center is an NAEYC accredited School Readiness Program.
Professor Hogan obtained her advanced degrees from the University of Virginia and Capella University. Her research interests include urban education and early childhood teacher development and she has a particular love for online learning. She continues to work as an OEC State-Approved trainer and a CDA Specialist. She is the CEO to her newly developed CDA training program, where she enjoys working with adults seeking to earn the CDA as a first step to their career development.
Professor Hogan looks forward to working with all students at Charter Oak State College!
Please feel free to connect with Maureen on Social Media at https://www.linkedin.com/in/maureen-hogan-511415154/.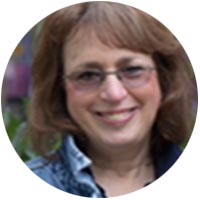 Carole Weisberg
Carole Weisberg
Past Program Coordinator and Lead Faculty for ECE 335
Carole has an extensive background in administration and leadership in the fields of early childhood and after school/youth education. She was Executive Director of a large multi-site before- and after-school program for fourteen years during which time she chose to go back to school for her master's degree in Education from Concordia University in St. Paul, MN. She was part of a unique cohort in one of the countries earliest distance learning degree programs.
"I understand what it is to be an adult learner and what it takes to balance college, work and family responsibilities. I lived through it and survived!"
Since that time, Carole has worked at Yale University's School of the 21st Century Initiative, has been a consultant and trainer for early childhood and after school; and was Director of Professional Development at the CT After School Network until joining the staff at Charter Oak State College. Carole worked at Charter Oak from 2006 until June 2017 as Coordinator of Early Childhood and Youth Education Programs. She coordinated credentialing and degree programs for early childhood professionals, after school/youth care professionals, program administrators and parenting educators as well as served as academic advisor to students. Although she has retired from this position, it has been her pleasure to continue as an adjunct faculty instructor for Charter Oak State College. Professor Weisberg currently teaches ECE 335, Advanced Methods in Early Childhood Education/Special Education - PreK/K.
Carole is currently School Readiness Liaison for the Town of Branford.
Patrice Farquharson

EdD.
Dr. Farquharson is well known for her expertise in early care and education. She has been the Executive Director of the West Haven Child Development Center for 40 years. During her tenure, she has secured several million dollars in grant revenues to support the excellent multiservice program. Dr. Farquharson is also an Associate Professor at Post University in Waterbury, Connecticut where she developed the very first-degree program online in early childhood education. She has received many awards and accolades for her efforts to improve the lives of children and families. In 2001 Dr. Farquharson was named "Outstanding Leader of the Year" in recognition of her many contributions to the city of West Haven. Dr. Farquharson has collaborated on many clinical and research projects with her colleagues in nursing. Her areas of research focus on issues in early child development including literacy, international adoption, and the effects of violence. Dr. Farquharson has presented at many interdisciplinary conferences on these topics. She was one of the first administrators to formally recognize the importance of providing quality nursing on-site in her center and has had a PNP consultant for over fifteen years and most recently, through grant funding, was able to add a full-time nurse to the administrative team. Additionally, in 2017, Dr. Farquharson was appointed by the Board of Higher Education Governors to serve a two-year term as Dean of Faculty at Charter Oak State College. She currently is a member of the core faculty at Charter Oak, is a member of the Academic Council and the Behavioral and Social Sciences Committee and teaches the online course, Psychology of Play.
Dr. Farquharson holds the following degrees and certifications:
Nova Southeastern University, Doctorate of Education
Southern Connecticut State University - Administrative & Supervisory (092) Certificate Program
State of Connecticut Teacher Certification - Pre-K-Sixth Grade
Southern Connecticut State University - Master of Science - Early Childhood Education
University of Connecticut - Bachelor of Science - Education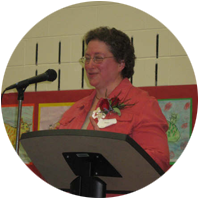 Dr. Regina Miller

PhD.
Professor Emeritus at University of Hartford and Lead Faculty for ECE 399 and ECE 494; Early Childhood Program Mentor and Consultant
Dr. Regina Miller graduated from the University of Kansas with a B.A. in Russian Language and Literature, M.A. in Child Development, and PhD. in Developmental and Child Psychology with an emphasis in Behavior Analysis.
Professional experiences include being on the early childhood and special education faculty of the University of Hartford, Department of Education in the College of Education 34 years and serving as the Chair of the Department of Education 8 years. For 17 years, she was the founding director of the University of Hartford Early Childhood Center, a model program for inclusion of all children in a play-based preschool environment. Other work includes serving as consultant to School Readiness in Hartford, Research Associate at the UCONN Health Center, external evaluator for a Federal grant, co-investigator of a Head Start on Science grant, Constant to early childhood higher education accreditations/approvals and consultant to area school systems and programs. Dr. Regina Miller has been part of the Charter Oak faculty for many years working with practicum students.
Regina is a frequent presenter at local, state, regional, national and some International Early Childhood conferences. She is a published author of journal articles in her field. Her book, The Developmentally Appropriate Inclusive Classroom in Early Education, was published by Delmar in 1996. Her second book written in collaboration with Ann Gruenberg, R. (2010). Practical Guide to Early Childhood Inclusion: Effective Reflection was published by Pearson. 
Dr. Regina Miller lectured and observed in preschools and kindergartens in Beijing, China sponsored by Minzu University in Beijing.
Dr. Miller serves as a mentor and consultant to the early childhood program at Charter Oak and also teaches ECE 399- Child Studies Practicum and ECE 494- ECE Practicum and Capstone for the ECTC.
Meg Galante-DeAngelis
Meg Galante-DeAngelis
UCONN full-time faculty; Lead Faculty for ECE 101 and ECE 330
Meg Galante-DeAngelis was trained as a Developmentalist. She has advanced degrees in Early Childhood Development (specializing in Infants and Toddlers) and Rehabilitation.
She has worked with children and their families and college students in some capacity for more than 30 years. The mother of five children and grandmother of two, Meg's experience with children is both academic and practical. Meg began her career with Head Start and worked as a classroom teacher, supervising teacher and trainer for Head Start. She continues her work with Head Start as a teacher trainer.
She has worked as an infant/toddler and preschool classrooms master teacher, as a supervising/mentor teacher, as the Program Coordinator/Director of Community and University Lab schools and has been on the permanent faculty of the University of Connecticut Department of Human Development and Family Studies in Early Childhood Development and Education for over 20 years.
At UConn, Meg specializes in Curriculum Development (Early Childhood and History Curriculum) and Teacher Preparation. Meg is the Co-president of The Council for Child Development Lab School Administrators, the Education/Curriculum Chair of the Society for Women and the Civil War, an advisory board member for the Early Childhood Education Programs at area community colleges, a member of the State of Connecticut's Infant and Toddler Initiative Strategic Planning Committee, one of the Connecticut Liaisons for the New England Regional Office of American Psychological Association's Adults and Children Against Violence Facilitator Training, and a curriculum consultant to museums around the country.
Joan Parris
Joan Parris
Retired Program Director, ECE, Norwalk Community College; Lead Faculty for ECE 247, UCONN UCCEDD Faculty Consultant for Early Childhood Inclusive Education
Joan Parris has had a long career in Education beginning as a Head Start Teacher in New York. She has taught young children, adults and English language learners. Much of her time in the field of early childhood has been in administration as a Director, trainer and coordinator of Head Start programs and other state funded entities and the Director of the Early Childhood program at NCC working to bridge the academic program and the lab school theories and practices. Prior to retirement Joan was the Director of Early Childhood Community Education working as the liaison between the college and the broader community, national, international state and local. She has served on many advisory councils such as the State Early Childhood Council, the Head Start Advisory Council and the Children's Trust fund Council. She holds a Master of Arts in Teaching from Sacred Heart University and a Bachelor of Arts from Framingham State College. Joan is married with a son, Sean, a daughter, Judith, and she has 3 wonderful grandchildren.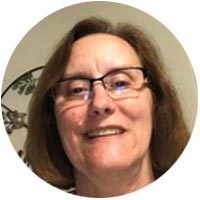 Gayle Van Dijk
Gayle Van Dijk
Lead faculty for ECE 215
Gayle van Dijk has been teaching online classes for Charter Oak State College since 2004. She was also an adjunct instructor for Post University from 1999 to 2018. Gayle is a former board member of the New Haven Association of Education for Young Children.
Gayle began her education with an associate degree in Child Development from Mount Ida College in Newton Center, Massachusetts. She went on to get both a Bachelor's and Masters' Degree from Southern Connecticut State University in Early Childhood Education.
In Gayle's professional career over the past thirty-five years, she has held several positions including working as an aid in a pediatricians' office, as a licensed family child care provider, a nursery school teacher, an infant and toddler teacher, and a preschool teacher. After working for eight years at Calvin Hill Day Care Center in New Haven, she came to the West Haven Child Development Center to serve as the Team Leader. She retired from her position there as the Education Coordinator in 2014. She now resides in Seven Lakes, North Carolina, and works as an adjunct instructor and early childhood consultant.
Professor van Dijk currently teaches ECE 215- Behavior Management in Early Childhood Education and SOC 350- Children, School and Community.
Deborah Watson
Deborah Watson
Lead Faculty for ECE 222 and ECE 176; Faculty Consultant and Special Projects
Deborah P. Watson has been a teacher of young children, a head-facilitator/principal, and a district-wide administrator who supervised large early childhood programs (birth through grade 3) in both community and school-based programs. Throughout her career, Professor Watson's focus has been on curriculum development with a specialized emphasis on language development and literacy acquisition. Additionally, early on in her career, she learned that she could not teach if she did not take the time to create a caring community in her classroom first. Developing mutual respect between and among children and the instructional team is critical.
Professor Watson's other professional interests include supporting teachers and influencing public policy. In this realm she facilitated two communities' efforts to improve the lives of young children and their families. She represented one of the three cities (Hartford) involved in the State's School Readiness and Early Reading Success legislative acts. In Bridgeport she (along with a team of community representatives) effectuated its early childhood work while developing its Blueprint for Young Children (a five-year plan). The focus of the Blueprint was to improve the experiences of young children and their families and became a model for the state. Professor Watson thoroughly enjoyed her 38-year career serving urban children and their families as a teacher and an administrator.
Since retiring from public education, Professor Watson has been sharing her knowledge and experiences with pre-service and in-service early childhood teachers as an adjunct at Charter Oak State College, Post University and the University of Hartford. While at Post, she was the program manager/department chair where she developed all courses leading to AS and BS degrees. Her work at Post led Post to become one of the State's first four approved colleges to offer the ECTC (Early Childhood Teaching Credential). Professor Watson's unique background enables her to maintain her passion of supporting prospective and current teachers. She remains "a teacher, in her heart!"
Professor Watson's research interests include studying the effects of interactions between teachers and children as well as the early language/literacy acquisition of mainstream and second language learners. She follows the research of Pianta, Bailey and others who stress the importance of forming positive relationships which require purposeful and substantial daily interactions in the classroom. After 40 + years as an urban educator, Professor Watson feels that teachers need to develop positive relationships by having genuine interactions with each child each day. Teachers are there to serve each child and to help each one progress in all developmental domains: physically, cognitively, socially, and emotionally. She believes that all children have gifts and as teachers, we must take the time to "know" every child well enough to identify and use these gifts to enhance individual and group learning. That is not to say that some children do not have challenges. For these children, we must devote extra time planning activities to help meet individual needs. Teachers also must do everything in their power to identify the underlying causes of challenging behaviors and to shepherd each child to become more socially involved and emotionally stable. Above all else, educators must give each child respect and treat them with dignity even when the behavior is not acceptable. As teachers, we owe each child our presence, patience, positive guidance, and compassion on a daily basis. Children deserve nothing less than our best today, tomorrow and always.
Margaret Dana-Conway
Margaret Dana-Conway
Lead Faculty for ECE 261 and ECE 304
Professor Dana-Conway has been working in the field of Early Childhood for over 30 years. She began teaching in New York City in the public-school system, and continued in city daycare and Head Start, working specifically with preschoolers. For the past 25 years, she has been at Norwalk Community College. The first eight years, she was the director of the Child Development Lab School and an adjunct professor. During that time, an infant toddler classroom was added to the center to give students the opportunity to study this age group while also serving the NCC students, faculty, staff, and community who had young children. Since 2003, she has been a full-time faculty member achieving full professor status in 2010. Professor Dana-Conway has been teaching with Charter Oak State College since 2011, also having done pervious assignments for the Early Childhood Education program here.
Pamela Giberti
Pamela Giberti
Lead Faculty for ECE 205, ECE 351 and ECE 326)
Professor Giberti is the former Director of the Institute of Child Development at the University of Oklahoma (OU). In addition to responsibilities at the Institute, Ms. Giberti has taught courses in the Jeannine Rainbolt College of Education – Instructional Leadership and Academic Curriculum, Early Childhood Division at OU. As an independent consultant, she specializes in the administration of early care and education programs, staff training and education, and program development and evaluation.
Ms. Giberti has administered both large and small programs in the public and private sectors. For more than 30 years she has been involved with child and family advocacy and quality program initiatives. Currently, Ms. Giberti is engaged in research and study in culturally relevant and responsive pedagogy, the social studies, immigration and refugees, international students and perceptions of social justice in the United States, policy analysis, and gender as it affects early childhood and general education. She is also involved curriculum development.
Ms. Giberti has developed and taught online training workshops for Connecticut-Charts-A-Course and Charter Oak State College. She has presented her online development and teaching experiences at local, state, and national conferences. Additionally, she has presented her work at conferences relating to early childhood care and education and service learning while teaching English as a second language.
Professor Giberti currently teaches ECE 205- Diversity and Ethics in Early Childhood Education, ECE 326- Finance in Programs for Young Children, ECE 351- Advanced Leadership in Programs for Young Children, and ECE 325- Personnel Management in Programs for Young Children.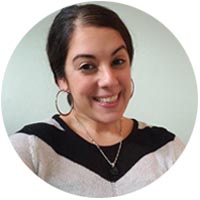 Tiffany Hoxie
Tiffany Hoxie
Lead Faculty for ECE 299 and Special Projects
Professor Tiffany Hoxie serves as adjunct faculty at Charter Oak State College and teaches many of our courses. She recently took over as lead faculty for ECE 299- Early Childhood Education Practicum for the associate degree program. Her educational background includes earning an AS in Early Childhood Education from Goodwin University; Bachelor's degree in Child Study from Goodwin University and a Master of Management & Organizational Leadership from Albertus Magnus College.
Tiffany has been able to intertwine education, business, and leadership quite well in her professional life. In addition to teaching at Charter Oak, she also teaches in both the education and business departments at Post University and Goodwin University. Tiffany feels that higher education provides such a humbling experience because it allows her to watch students excel in their particular craft- every student provides his or her own insight, strength, and story.
Professor Hoxie is also a small business owner and Educational Consultant with the State of CT. She frequently travels to various companies and schools across the state and provides staff with fun, engaging professional development workshops. She visits early childhood centers (mostly) and works directly both with the children and their teachers. She provided classroom support, including curriculum development, classroom management, and provide enrichment classes such as music and movement, STEM, story time, and creative arts.
Finally, and most importantly, Tiffany is a busy mom of two. She and her children love to cook and visit farmer's markets together in the summertime. The beach, movies, and day trips to downtown Mystic, CT (for pizza, of course!) are some of their favorite pastimes. One fun fact is that her son, a college freshman, is an aspiring actor who will stop at nothing to be on Broadway or the big screen!
I would love to connect with you on Linked In! https://www.linkedin.com/in/tiffany-hoxie-msmol-b6468251/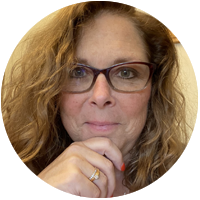 Jean Barresi

MS.Ed, SYC
Lead Faculty for ECE 320 and Special Projects
Jean Barresi has worked in the field of Early Childhood Education for over 30 years in many capacities, including teacher, head teacher and center director and has experience in a variety of ECE settings, such as private non-profit preschools and public magnet schools. She is a State of CT approved Early Childhood Consultant and a board member of the CT Association for the Education of Young Children (CTAEYC), a division of the National Association for the Education of Young Children. Professor Barresi holds a CT #112 Birth-Kindergarten Integrated Early Childhood Special Education Certification and the CT #092 Intermediate Administrator Certification.
Professor Barresi is an Education Specialist for the Capitol Region Education Council (CREC) Resource Group. As a member of the Resource Group since February 2020, she provides technical assistance and coaching for early childhood programs in public schools, private schools and community-based programs, including NAEYC accreditation support through CT's Accreditation and Quality Improvement Supports.
Jean joined the faculty at Charter Oak State College in 2019 and teaches a variety of courses, such as ECE 351- Advanced Leadership in ECE; ECE 325- Personnel Management in Programs for Young Children; and ECE 320- Global Perspectives in ECE.
Jean's expertise is in Early Childhood Education, leadership, and curriculum and instruction. She holds a 6th year diploma in Educational Leadership and a master's degree in Teacher Leadership with a focus on literacy, both from Quinnipiac University. She obtained her bachelor's degree from Central Connecticut State University. She is a CT TEAM (CT's Teacher Education and Mentoring Program for New Teachers) mentors, a Pre-K CLASS observer, a PALS and Go NAPSACC Trainers, a Fundations Facilitator and a Eureka Math Implementation Specialist. She is also trained in HighScope Curriculum and Responsive Classroom.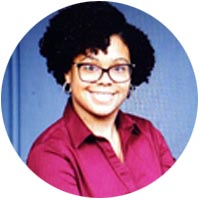 Diana Roldan

MS.Ed
Adjunct Faculty; Dual-Language Faculty consultant
Professor Diana Roldan is a trained early childhood professional and holds teaching certifications in Early Childhood (Birth-Age 8), Childhood Education (grades 1-6) and Special Education for the states of New York and Georgia. She received her graduate degree from The College of New Rochelle in New York prior to relocating to Georgia with her husband and daughter.
Diana has worked with children and their families for many years. She began her career as a Family Child Care Provider and operated her licensed business for children ages six weeks-age five. Over time, Diana became interested in training adults and began offering CDA training in both English and Spanish for home care providers in New York. She is currently a Professional Development Specialist for New York State and is also a Professional Development Specialist for the Council for Professional Recognition in Washington, DC.
Professor Roldan is currently a dual-language teacher in the Public-School system in Atlanta, Georgia. She teaches Math, Science and Spanish literacy for students in both English and Spanish. Although Diana teaches students in elementary school as well, she has a particular love for younger children and supporting teachers in their professional development.
Janine Boland
Janine Boland
Lead Faculty, ECE 217; UCONN UCCEDD Developmental Teaching Specialist
Professor Boland has a master's degree in Psychology from Mercy College, and an undergraduate degree in Psychology from Western Connecticut State University. She also completed all the requirements for the BCBA at Mercy College and recently completed the developmental Teaching Specialists program at UCONN.
Professor Boland currently teaches at UCONN, University of Indianapolis, Norwalk College and Mercy College. She has been teaching online and in person for the last 10 years. When not teaching in higher education, she works for Birth to 3, specifically with children with Autism. Prior to Birth to 3, Professor Boland worked in NY in an Autism Specific classroom, for children Kindergarten to 3rd grade. This experience is what led her down the path of early intervention and entering into a BCBA program.
When not working, Professor Boland loves to be outside and she just loves summertime. She also loves animals and has been fostering cats now for a while. She also enjoys going to Nashville a few times each year!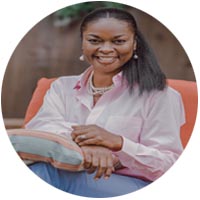 Sonia Marshall
Sonia Marshall
Professor Marshall is an educator with over 15 years of experience. As the Founder and Executive Director of It Takes a Village to Educate a Child, she uses her time and talent to establish programs for children with special needs to work alongside their typically developing peers to enhance social skills, mold leadership and boost self-esteem. Her programs have run successfully in several Westchester County, NY schools, including the YMCA.
Sonia Marshall is an active participant in the community. She was the former Deputy Chair of the Hudson Valley After School Network (HVAN), an organization that promotes excellence in after school programs through advocacy, collaboration and professional development. Sonia has also served as a board member on the PTA Council and Special Education PTA in New Rochelle, NY.
Professor Marshall advocates for ALL children, particularly those with ADHD and Autism through her non-profit organization and agencies such as the Hudson Valley After School Network. She has hosted and participated in panel discussions with superintendents and legislators to highlight the need for quality enrichment programs for children. Sonia Marshall holds a dual Master's Degree in Special Education and General Education and is a certified K-6 teacher.
Sonia Marshall has been recognized for her work in the community by Senator Andrea Stewart Cousins and other notables. Butterflies from Jodie honored It Takes a Village to Educate a Child for their special work with children who learn differently. Sonia's social emotional programs for children have been featured on Channel 11, Channel 12, and other media outlets.
Prior to her educational career, President Bill Clinton honored Sonia Marshall for her support and contributions as a Business Consultant on the Clinton Foundation's "Small Business Initiative Project". She was recognized along with President Bill Clinton and her peers in the "Smithsonian Magazine" for this achievement. Sonia Marshall has received many awards for her work in the area of education and marketing.
Samantha Endres
Samantha Endres
Lead Faculty, ECE 231; Charter Oak State College Alum
Professor Samantha Endres serves as an adjunct professor at Charter Oak State College. Recently Professor Endres took over ECE 231- Early Language and Literacy Development. Professor Endres is also a graduate of Charter Oak State College, graduating with her Bachelor of Science in Early Childhood Education. She continued her education, receiving her Master of Education with a Major in Curriculum and Instruction and a Minor in Early Childhood Education from Concordia University.
Samantha has spent twenty-five years in the field teaching young children, designing curricula around a child's interest, skills, and development. Samantha believes that play is an educational tool that helps create the foundation for life-long learners. She works with childcare centers to help bring their programs up to NAEYC standards and create developmentally appropriate practices that encourages learning through a play-based curriculum. Samantha continues to teach in the early childhood education field both in the preschool classroom and here at Charter Oak.
Professor Endres hopes to continue to expand her work in the field by consulting with childcare centers and teachers in creating and implementing curriculum development, using play as an educational tool, assessing children through play, and creating individualized learning experiences in all learning domains.
Outcomes & Pathways
Why Charter Oak State College?
100% online
Credit for credentials
Expert Faculty