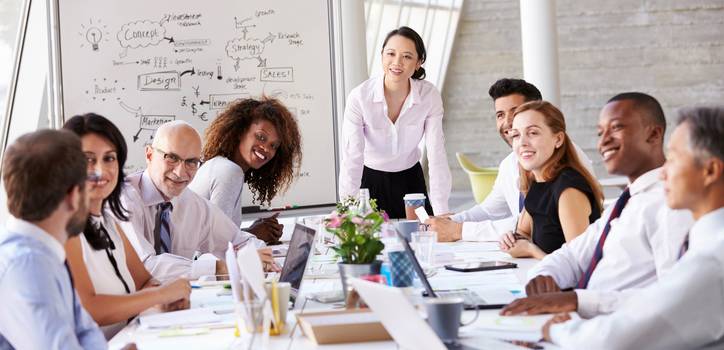 This online program is designed for students interested in or currently pursuing a leadership position.
The program allows students seeking an advanced degree to assess their own personal leadership style, critically examine organizational challenges and analyze the various aspects of organizational interactions at all levels (individual, group and organizational) to gain the professional competencies to effectively lead others and bring about change.
This will be accomplished by drawing upon the student's current knowledge and "real world" experiences while exploring in-depth the theoretical knowledge, methods and concepts that focus on organizational effectiveness and individual leadership competencies.
Call us right now to talk about earning your master's degree online: (860) 515-3701
Learn More About our Dynamic Master's Degree Program
A Flexible Online Program that's Also Affordable
Review our competitive Tuition and Fees.
Save Time & Money with Transfer Credit and/or Prior Learning Assessment
Applicants may transfer in up to 6 graduate-level credits from other regionally accredited institutions if the credits are equivalent to the content offered in one of the required courses of the program. Transfer credits must be no more than 10 years old and the student must have earned a "B" or better.
Students may also be able to earn credit through an assessment of their prior learning and evaluation of credentials earned.
See information about your Financial Aid options.
Skills You Can Put to Work
Graduates of the Master of Science in Organizational Effectiveness and Leadership will learn to:
Lead, formulate and implement organizational change strategies to achieve the organization's mission.
Create and lead local, national, and international self-directed, cross functional, and virtual work teams.
Identify and implement continuous improvement strategies to improve organizational efficiency and effectiveness.
Lead, motivate, coach, mentor, and develop associates and groups to achieve measurable results.
Utilize applied research to analyze and solve complex organizational problems.
Learn the Difference Between an MS and MBA Degree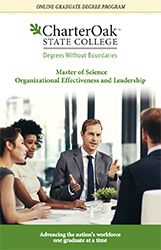 Download our Master of Organizational Effectiveness & Leadership Brochure