R. Wayne Clugston made a generous contribution to the Charter Oak State College Foundation to establish the Organizational Leadership Fund. Income from the Organizational Leadership Fund will be used to provide scholarships for individuals who are preparing for clearly defined leadership roles in service-based organizations. Preference will be given to individuals associated with smaller organizations that are providing quantifiable support toward the individual's leadership goals.
Scholarship Criteria
This scholarship is available to a Charter Oak Student pursuing a concentration that incorporates academic course work that will prepare them for a defined leadership role in service-based organizations and is considered to possess the potential to make positive contributions within a leadership role in their current field of employment or in future employment settings. The scholarship can be used to cover the cost of tuition, fees, books or other educational expenses.
Scholarship Award Amount
The average annual award is $850 per student.
Application Process

Applications will be listed in the Acorn Student Portal when available, typically in the summer.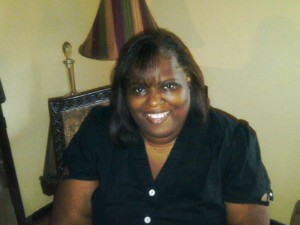 "I am writing to thank you for your generous R. Wayne Clugston Scholarship. I was very happy and appreciative to learn that I was selected as the recipient of your scholarship."
"I am a Public Administration major, which supports my career decision to work in the non-profit sector. Currently, I am the Program Assistant for the Dental & Community Programs departments at a federally qualified community health center located in Waterbury, Connecticut. I am currently a senior carrying 12 units, and plan to graduate in the spring. After graduation, it is my goal to apply to graduate schools to obtain a Master's in Public Administration. Thanks to you and the foundation, I am one step closer to that goal."
"By awarding me the R. Wayne Clugston Scholarship, you have lightened my financial burden which allows me to focus more on the most important aspect of school, learning. Your generosity will allow me to continue my formal education that will support my career goal to obtain a program coordinator or management position within a non-profit sector." - Dana – Clugston Award Recipient