Sergeant Dingwall was a Charter Oak State College graduate and Middletown, Connecticut law enforcement officer who lost his life in the line of duty. This special scholarship has been established in his memory.
Scholarship Criteria
The scholarship is open to those employed in the public safety field from any geographic region within the United States. Preference, however, is given to law enforcement officers within Connecticut. The scholarship can be used to cover the cost of tuition, fees, books, or other educational expenses.
Award Amount
The award is $850 per student.
Application Process
Applications will be listed in the Acorn Student Portal when available, typically in the summer.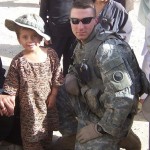 "I applied for the Sgt. George R. Dingwall Scholarship to not only better improve myself through advancement in my career, but to also better serve the communities that I have sworn to protect. I graduated high school in 2003 and joined the military. After several breaks in my college career due to military obligations, I am now on track to graduate with my Bachelor's degree in Public Safety Administration in January. I have applied for many scholarships while attending other institutions. This is the first one I have been awarded. It is a nice contribution to the tremendous expenses that college students face in today's society. I have always been taught to listen to the words of wisdom given by your elders. All the individuals I have spoken to that are in or near the end of their successful careers have told me to stay in school, continue to further my education and remain focused and dedicated. That they all did when they were junior in their careers and it has now paid off for them. I am the oldest 'child' in my family and am proud to say I will be the first to graduate college. My sister will follow in my footsteps. Thank you again to all who contributed to the Charter Oak State College Foundation and made this possible." - Bryan, Dingwall Scholarship Recipient