The Charter Oak State College Women in Transition (WIT) program was established in 2000, by Dr. Merle Harris, to break the cycle of poverty by helping underserved and low-income single mothers earn a college degree. The program is a holistic approach designed with single mothers and their unique struggles in mind. This "proven formula" eliminates barriers that may prevent mothers from completing their degree, such as childcare, transportation, and academic support. Plus provides financial assistance for tuition, fees, technology, and textbooks - reducing or eliminating the pressure of student loan debt.
Women are admitted into the WIT program with graduation as the goal. The academic and personal coaching points to degree completion and the value of education to inspire and propel women out of poverty and into self-sufficiency.
Since inception, WIT has served over 260 women who have in turn earned 188 college degrees, 132 bachelor's degrees, and 56 Associate Degrees. Demographics indicate that in the 2021-2022 academic year, WIT students have an average of 3 children per household and annual income of $34,246.
Wanda Warshauer, Women in Transition Program Director
In this role, Wanda is instrumental in the overall WIT Program and works directly with the students, from application, acceptance, to enrollment, orientation, and through to graduation. Wanda's commitment is to meet the students "where they are" and provides creative solutions.
Carol Hall, COSC Foundation, Executive Director works to grow the program and seek additional funding sources. Join us and donate to th is "proven formula" - together we can create brighter futures and help another 200 women finish their degree!
Donate to WIT Today [here]!

Our women's program is the largest philanthropic program at Charter Oak State College. We continue to be amazed and marvel at the determination of our women. The dreams our kept alive and fulfilled with financial support from investors and donors.
A debt of gratitude is due to our first Program Director, Delores Bell for her passion, dedication, and commitment. We pause to honor her memory and reflect on her legacy. Delores passed peacefully in June 2018.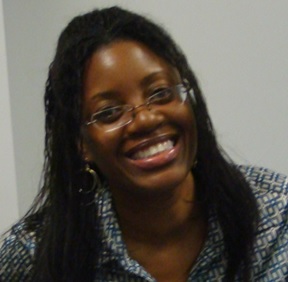 Delores Bell, WIT Program Director worked tirelessly for and with women to encourage education and degree completion as a way out of poverty and into self sufficiency.
Her favorite quote was by Maya Angelou – "A wise woman wishes to be no one's enemy; a wise woman refuses to be anyone's victim."
The Foundation, the College and the WIT students appreciate the past and current supporters of this program. Thank you especially to:
The Hartford Foundation for Public Giving,
The Aurora Women & Girls Fund,
The Leipold Family Foundation,
and TheWidows' Society
Other supporters include NewAlliance Foundation, The Daphne Culpeper Seybolt Foundation, The Junior League of Greater New Britain, CHUBB, Carrier Foundation, New Britain Foundation for Public Giving, Smith Whiley Foundation, The Linford & Mildred White Family Foundation, Northeast Utilities, and the Women and Girls' Fund at the Main Street Community Foundation and more.