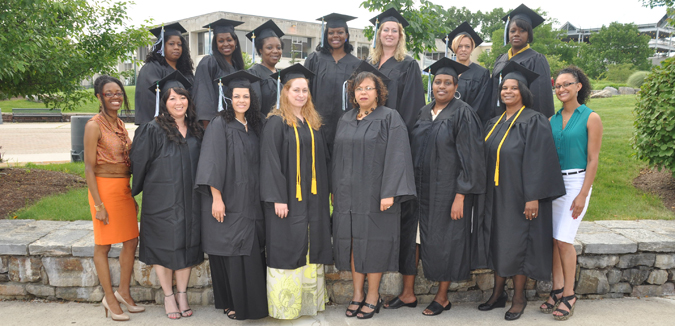 Charter Oak State College, the Foundation and the CT General Assembly successfully collaborated to build the Women in Transition program (WIT). The Women in Transition program assists low-wage single mothers, earn a college degree in order to help break the cycle of poverty, instill the importance of education to their children, and become active participants in their communities. Students are provided a laptop, Internet access, textbooks, scholarships for courses and fees, and academic/career/personal counseling – all of which help to break down the barriers to postsecondary education for disadvantaged and underserved mothers.
As of 2018 WIT has served 208 students. 121 students have earned degrees (92 Bachelor Degrees, 54 Associate Degrees totaling 146 degrees).
A debt of gratitude is due to Program Director Delores Bell for her passion, dedication, and commitment. We pause to honor her memory and reflect on her legacy. Delores passed peacefully in June 2018.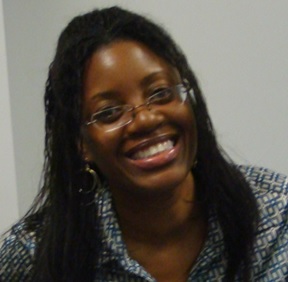 Delores Bell, WIT Program Director worked tirelessly for and with women to encourage education and degree completion as a way out of poverty and into self sufficiency.
Her favorite quote was by Maya Angelou – "A wise woman wishes to be no one's enemy; a wise woman refuses to be anyone's victim."
Donations in memory of our courageous program director may be made to the Women In Transition Fund here: Online Donations in Memory of Delores Bell.
"My award and BS degree gives me inspiration to encourage all those single women, who are parents, but determined to pursue an education. This has been a valuable opportunity, please keep the faith to "Never Give Up or Give In." The reward for endurance is always greater than the obstacle. - Brenda James, WIT Graduate

"I want to personally thank you for giving me this opportunity to complete my bachelor's degree through this grant. It has been 5 years since I last attended school, but look forward to going to a new level in education and in life. Without these funds it would have been a hardship for me to afford the cost of education. This is such a great opportunity." - Cheechee Bush, WIT participant
"I am supporting the WIT Endowment to help women who want to study, but who do not have an employer benefit as I did. I was a mature age student, working 40 hours a week and traveling for my job when I decided to study for a B.S. Without the scholarship from my employer, it would have been difficult to fund my own education. My support of the WIT Endowment is my small way of giving back." - Christine Visick, Foreign Service, U.S. Embassy in Pakistan
The Foundation, the College and the WIT students appreciate the past and current supporters of this program – especially The Hartford Foundation for Public Giving, The Leipold Family Foundation and The Widows' Society.
Other supporters include NewAlliance Foundation, The Daphne Culpeper Seybolt Foundation, The Junior League of Greater New Britain, CHUBB, Carrier Foundation, New Britain Foundation for Public Giving, Smith Whiley Foundation, The Linford & Mildred White Family Foundation, Northeast Utilities, and the Women and Girls' Fund at the Main Street Community Foundation and more.