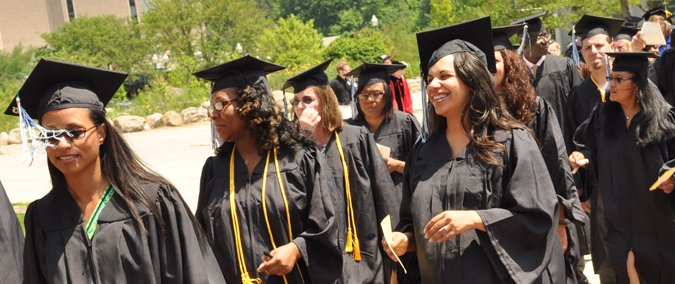 VIEW THE 2018 COMMENCEMENT CEREMONY WEBCAST
Our 2019 graduation ceremony will be held on Sunday, June 2, 2019 in Welte Auditorium at Central Connecticut State University, adjacent to Charter Oak State College. The ceremony will also be webcast live.
Charter Oak confers degrees three times a year: May 31st, August 31st and December 31st. There is one commencement ceremony for all graduates, held on a date in late May or early June.