Level up with an online M.S. in Health Informatics!
Do you want to help transform the world of Health Care? The M.S. HI program will help to create and grow highly effective leaders in the fields of Health Data and Applied Informatics. Graduates of the program will gain critical knowledge of the innovative tech and analytical skills needed today to transform and improve healthcare delivery, administration, research and outcomes.
The comprehensive Master of Health Informatics curriculum focuses on the interdisciplinary study of the design, development, adoption and application of information, data and technology driven innovations in healthcare. Informatics is a top healthcare career choice because it combines patient care with health IT skills for the purpose of analyzing data. Health informatics impacts all areas of healthcare from the patient to administration to research. The focus is on the technical components of healthcare to help reduce medical errors, increase efficiency, reduce costs, and make savvy service decisions for the populations being served.
The Master of Science in Health Informatics is 33 credits. There is no room in the degree for elective credits.
Pre-requisites: Statistics, Health Care Analytics to Advanced Data Analytics, Research Methods in Health Care to Capstone.
Healthcare Informatics and Technology

3 credits

Advanced Healthcare Finance

3 credits

Research Methods in Healthcare

3 credits

Clinical Database Management

3 credits

Advanced Vocabularies and Classification Systems

3 credits

Healthcare Data Analytics

3 credits

Systems Design and Software Development

3 credits

Information Technology Project Management

3 credits

Advanced Data Analytics

3 credits

Healthcare Information Security Systems

3 credits

Capstone: Healthcare, Assessment, Evaluation and Research

3 credits

Core Total

33 credits
Healthcare Informatics and Technology
This course examines conceptual and theoretical foundations of business management principles and practices essential to health informatics. This course provides the fundamentals of health data management and the role of Electronic Health Records (EHR) and other clinical informatics applications in healthcare organizations. Emphasis is given to clinically transformative technologies which include fundamental knowledge of the concepts of health informatics and how technology can be used in the delivery of healthcare. The intent is to increase the student's capacity for the design, configuration, use and maintenance of informatics interventions that improve healthcare delivery in order to deliver cost-effective and quality health services.
Advanced Healthcare Finance
This course focuses on theory and applications of economic analysis and managerial decision making based on healthcare policy topics in the healthcare financial environment. Emphasis is on capital financing, managed care contracting, physician contracts, equity financing, payment systems, decision making and performance reporting and analysis for specific healthcare entities. A key objective of the course is to develop the student's ability to engage in long-term financial forecasting and planning.
Research Methods in Healthcare
In this course, graduate students will develop the knowledge and skills needed to make informed decisions as professionals working in the health services and health informatics field. This knowledge and skills set includes the ability to analyze and conduct health services administration and informatics research. The course is designed to provide graduate students from a variety of backgrounds with the foundations of research methods in health services administration and health informatics. The course is also intended to acquaint students with the conceptual and methodological issues of research design and secondary data analysis widely used in empirical health services research. The course covers an introduction to healthcare administration and informatics research, the basics of research design and methods in research, including use of literature review, quantitative, qualitative and mixed methods research designs, inferential statistics, hypothesis testing, research validity, issues of sampling and measurement, and specific approaches to health services administration and informatics research. Topics of research ethics, evaluation of the research literature and proposal development are introduced. This course concludes with the production of a scientific research proposal for healthcare services administration and informatics to be utilized in the student's final project of the Program's Capstone Course.
Clinical Database Management
Addresses healthcare database theory, database design and database administration. Utilize technology for data collection, storage, analysis, and reporting of information by applying knowledge of database architecture and design to meet organizational needs. Emphasis is on requirements and methodologies for assuring data integrity and security in healthcare enterprise information systems.
Advanced Vocabularies and Classification Systems
An examination of standardized clinical terminologies, healthcare information standards, data sets required for state and federal reporting, and electronic standards needed to attain interoperability. Emphasis is on developing expertise in identifying their appropriate uses and sources and applying them within and among health information systems to promote interoperability.
Healthcare Data Analytics
Examines and applies analytic methods, data handling, and data cleansing techniques, strategies and the need/use of Information Technology (IT) tools for data collection, data analysis, reporting and knowledge management. Applies current theoretical models and research to clinical practice to gain new knowledge from data. Requires students to use analytic tools for analyzing healthcare data with statistics, data visualization, data mining, big data, data warehousing and report generation.
Systems Design and Software Development
Students will develop the knowledge and skills needed to be able to evaluate and produce systems design to build software systems for business and analytical information management purposes and to explore human factors, principles and the application of usability assessments for the development and use of health information technology by clinicians and patients. This includes the ability to apply the basic theoretical and conceptual foundations in systems design and software development such as systems analysis and design, methodologies, techniques and tools.
Information Technology Project Management
Students will get a foundation of concepts and solutions that support the planning, scheduling, controlling, resource allocation, and performance measurement activities required for successful completion of a health information system project utilizing project management tools.
Advanced Data Analytics
Using advanced data analytics can improve patient outcomes, lower costs, improve quality and enhance the overall health delivery system performance. This course will provide an in-depth and real-world comprehension of advanced healthcare data analytics topics and the intersecting fields of data mining. The course consists of hands on projects through the understanding of data visualization, implementing scientific decision making and using predictive data analytics. This includes the use of data to make decisions on business goals and objectives as various types of healthcare organizations and emerging financial models depend on healthcare data analytics. Students will utilize tools and techniques to illustrate and present new knowledge regarding the operations, financial, quality, business intelligence, care and policy in healthcare settings that help to fuel data-driven cultures.
Healthcare Information Security Systems
Strategies for designing, implementing, auditing and evaluating the technical, physical and human components of an information security system that adheres to a healthcare organization's legal, ethical and organizational requirements. Assessment of security vulnerabilities and threats, exploration of technical applications and software tools used for securing health information systems.
Capstone: Healthcare, Assessment, Evaluation and Research
A capstone course is the final course in the MS HI Program in which students present the results of their Final Research Projects and explore current issues relative to the field of Health Informatics in a rapidly changing healthcare delivery system. Each student completes the applied research project and prepares a final manuscript that can be submitted for potential publication in a peer-reviewed journal or conference proceedings.
A bachelor's degree from a regionally accredited institution, or international institution equivalent to a U.S. regionally accredited institution, with a grade point average of 3.0 or better. Students with GPA's between 2.7 and 3.0 may be considered in combination with other admissions criteria.
Professional resume.
500-700 word essay describing specific career goals and objectives and motivation to pursue the advanced degree.
An undergraduate course in Statistics is required. This may be satisfied by taking MAT 105 Statistics from Charter Oak, or an equivalent transfer course. It may also be fulfilled by the completion of an online, non-credit statistics review course administered by Charter Oak by the beginning of the second term of the program.
A minimum 'B-' grade is required in all graduate courses. Students must obtain an overall GPA of 3.0 (B) in order to graduate. All students should refer to the Academic Probation policy regarding grades lower than a 'B-' in the graduate program.
The S&E workforce has shown sustained growth for more than half a century.
The U.S. Bureau of Labor Statistics projects that, during the period 2010–2020, employment in S&E occupations will grow by 18.7%, compared to 14.3% for all occupations.
Individuals employed in S&E occupations earn considerably more than the median earnings for all occupations. Median earnings for S&E occupations were $74,380 in 2009 and $78,270 in 2012. Median earnings for all occupations were $33,190 in 2009 and $34,750 in 2012.
Notes:
1) S&E = science and engineering. 2) Statistics from National Science Foundation; see
https://www.nsf.gov/nsb/sei/edTool/explore.html#workforce
To prepare a diverse group of highly effective health informatics leaders that utilize multifaceted IT lifecycle strategies and data analytic skills to transform and improve health care delivery, administration, research, and outcomes.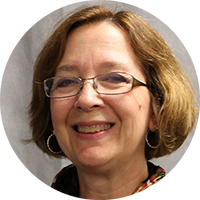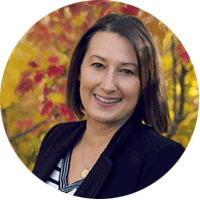 Brooke N. Palkie, EdD, RHIA, FAHIMA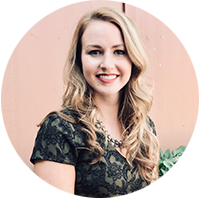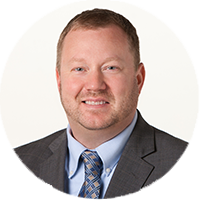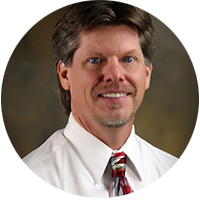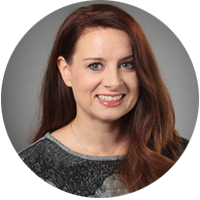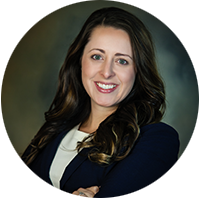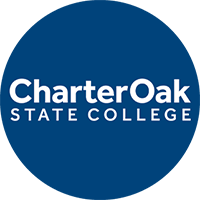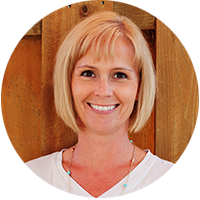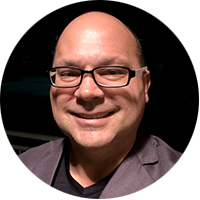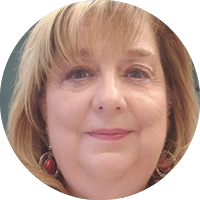 Outcomes & Pathways
Students who graduate with a Master of Science in Health Informatics will be able to:
Apply healthcare informatics and technology concepts and skills to case studies and real-world situations.
Calculate and assess health data and statistical data for decision making in the healthcare environment.
Develop policies and procedures for healthcare organizations in areas such as legal, ethical, privacy and security and information governance.
Improve the various healthcare functions associated with the integration of information technology by implementing technology initiatives.
Develop system design and software initiatives for healthcare organizations.
Compile, conduct and create new information based the use of technology and datasets through data analytics.
Determine best practices for implementation of technology initiatives through effective project management.
Compare and contrast the varying medical vocabularies and classification systems for best use in health information technology initiatives.
Certified Coding Associate (CCA)

up to 20

Certified Coding Specialist (CCS)

up to 23

Certified Documentation Improvement Practitioner (CDIP)

up to 19

Certified Inpatient Coder (CIC)

up to 17

Certified Clinical Medical Assistant (CMA)

up to 10

Certified Nurse Aide (CNA)

up to 4

Neurophysiologic Intraoperative Monitoring (CNIM)

up to 35

Certified Outpatient Coder (COC)

up to 23

Certified Professional Biller (CPB)

up to 9

Certified Professional Coder (CPC)

up to 18

Certified Professional Compliance Officer (CPCO)

up to 23

Health Information and Management Systems, Certified Professional (CPHIMS)

up to 9

Certified Professional Medical Auditor (CPMA)

up to 25

Certified Phlebotomy Technologist (CPT)

up to 4

Risk Adjustment Coder (CRC)

up to 23

Clinical Research Coordinator (CRC)

up to 29

Emergency Medical Services Responder (EMR)

up to 2

Emergency Medical Services Technician (EMT)

up to 4

Emergency Medical Services Technician, Advanced (EMT-A)

up to 6

Health Services Executive (HSE)*

up to 19

Nurse, Licensed Practical (LPN)

up to 16

Magnetic Resonance Imaging technician (MRIT)

up to 16

Registered Behavioral Technician (RBT)

up to 3

Registered Electroencephalographic Technologist (RET)

up to 19

Registered Health Information Administrator (RHIA)

up to 48

Registered Health Information Technician (RHIT)

up to 37

Registered Medical Assistant (RMA)

up to 24

Nurse, Registered (RN)

up to 64

Radiologic Technologist (RT)

up to 33

Paramedic

up to 12
*Approved for Graduate level.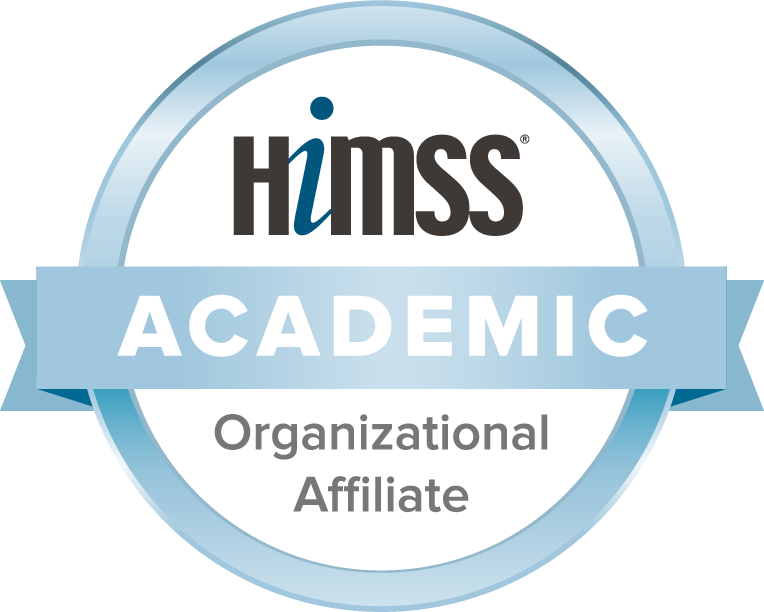 Save Time & Money with Transfer Credit and/or Prior Learning Assessment
Applicants may transfer in up to 6 graduate-level credits from other regionally accredited institutions if the credits are equivalent to the content offered in one of the required courses of the program. Transfer credits must be no more than 10 years old and the student must have earned a "B" or better.
Students may also be able to earn up to 6 credits through an assessment of their prior learning and evaluation of credentials earned.
See information about your Financial Aid options.
Our Program offers:
100% online courses
33 credit program
8-week courses
Expert Faculty