Professional Paid Micro-Internships for Students
We're excited to partner with Parker Dewey to offer Charter Oak students access to paid professional Micro-Internships. When you are launching or transitioning your career, paid Micro-Internships provide a tremendous opportunity. Not only can you explore different career paths and work on interesting assignments, you can also demonstrate your abilities to potential employers while building your professional portfolio and network. Beyond that, your academic experience may improve as you apply what is taught in the classroom to the real world.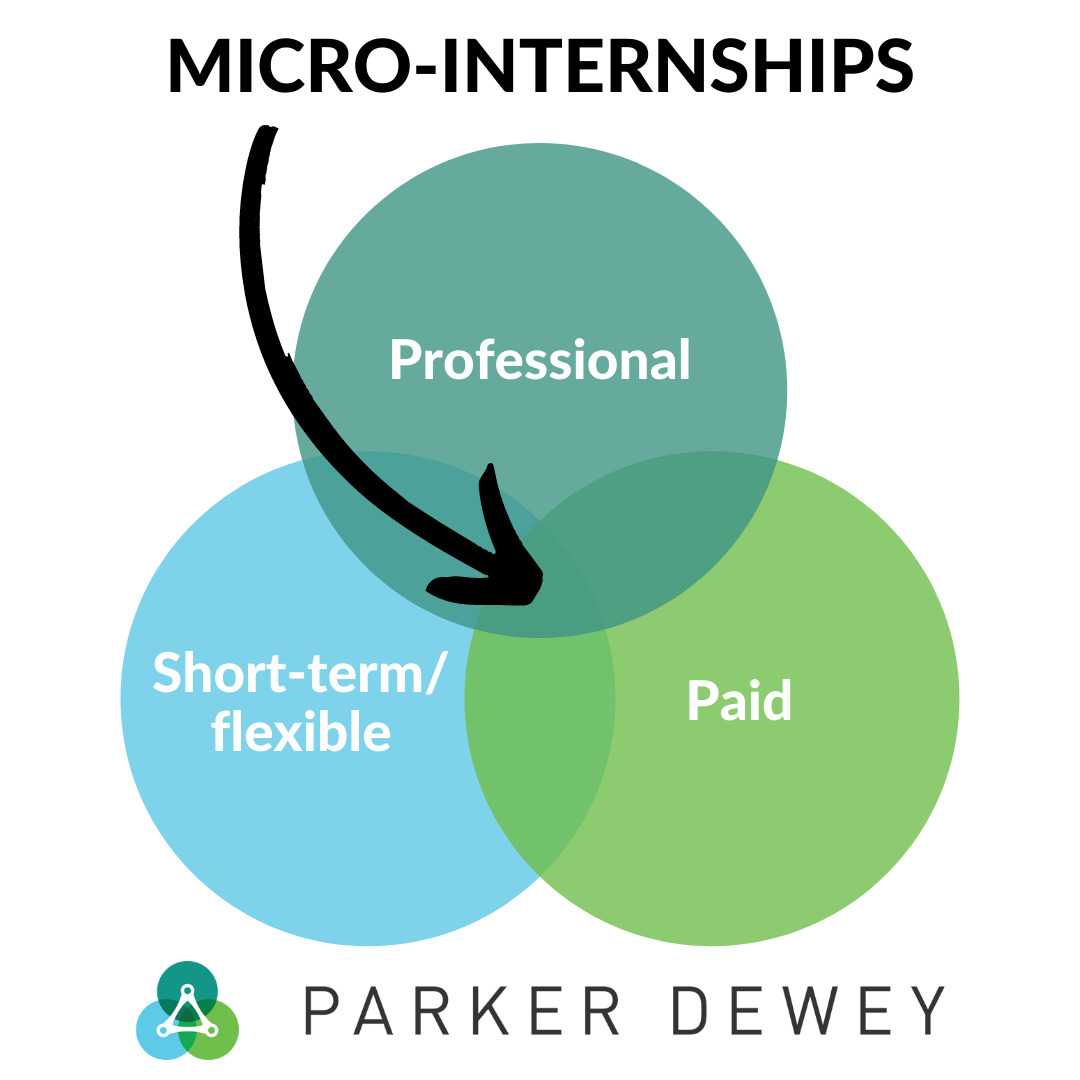 What Are Micro-Internships?
Micro-Internships are short-term, paid, professional assignments that are similar to those given to new hires or interns. These projects enable students to demonstrate skills, explore career paths, and build their networks as they seek the right full-time role. Unlike traditional internships, Micro-Internships can take place year-round and typically range from 5 to 40 hours of work. Micro-Internships are used by companies ranging from those in the Fortune 100 to emerging start-ups.
To Get Started:
Create your account (it's free and just takes a few minutes), complete your profile, and check out the available opportunities!
SIGN UP TODAY!

external link