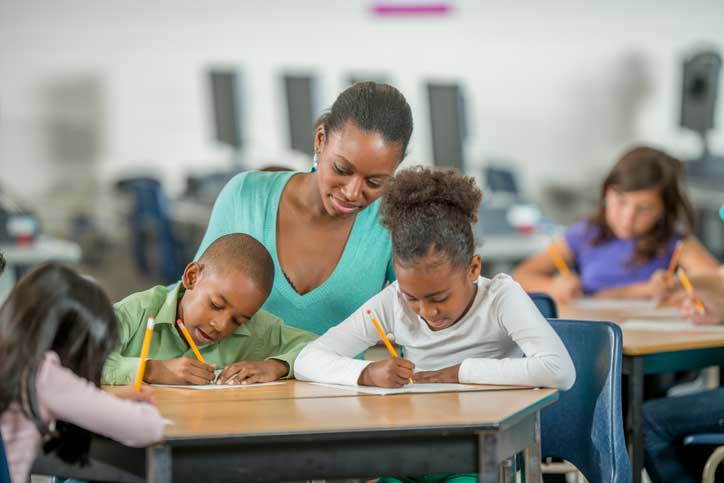 Early Childhood Education Open House
Tuesday, September 24th
4:00PM - 6:00PM
At the College!
Learn more about our degrees and certificates including Alternate Route to Teaching Certification
Meet our Program Directors & Admissions Counselors; network with other prospective students! Have all of your questions answered.
Set the foundation you need to advance in the fields of human services, family and youth development, education or special education.
---
Why a Child Studies degree?
You are seeking to earn a master's degree and become a certified teacher (required to work in public schools).
You would like to enroll in Charter Oak's Alternate Route to Teaching Certification program.
Your goal is to work with early childhood, elementary school or high school students but do not desire to teach. This includes careers such as:

Home visitor
Case worker
Paraprofessional
Birth-to-Three
Family Support Worker
Child Life Specialist
Request Information About Our Child Studies Degree
Call us right now to talk about finishing college & starting your future: (860) 515-3701
| | |
| --- | --- |
| ECE 101: Introduction to Early Childhood Education | 3 cr |
| ECE 176: Health, Safety and Nutrition | 3 cr |
| ECE 247: Child Development | 3 cr |
| ECE 217: The Exceptional Learner | 3 cr |
| ECE 205: Diversity & Ethics in ECE | 3 cr |
| EDU 305: Autism Spectrum Disorder | 3 cr |
| Early Childhood Education or Education Electives | 6 cr |
| Social Science Electives in Human Growth and Development | 6 cr |
| SOC 320: Urban Youth in American Society | 3 cr |
| SOC 350: Children, School and the Community | 3 cr |
| PSY 410: Research Methods | 3 cr |
| Child Studies Major Capstone | 3 cr |
| TOTAL | 42 |

MAT 105: Statistics
PSY 101: Intro. to Psychology
SOC 101: Intro. to Sociology

Students who graduate with a major in Child Studies will be able to:

understand both typical and atypical child and/or youth development;
examine family dynamics and demonstrate knowledge of family, community, society and diversity;
apply strategies to support all learners in multiple settings, including children with special learning needs;
utilize strategies for working with families in various settings that help to empower families;
develop experiences for children and families that are safe, inclusionary and culturally pluralistic and reflect understanding of developmentally appropriate practices;
select and design developmentally appropriate curriculum and activities to promote positive development and learning of children;
analyze theoretical frameworks in the social sciences and apply it to practice.