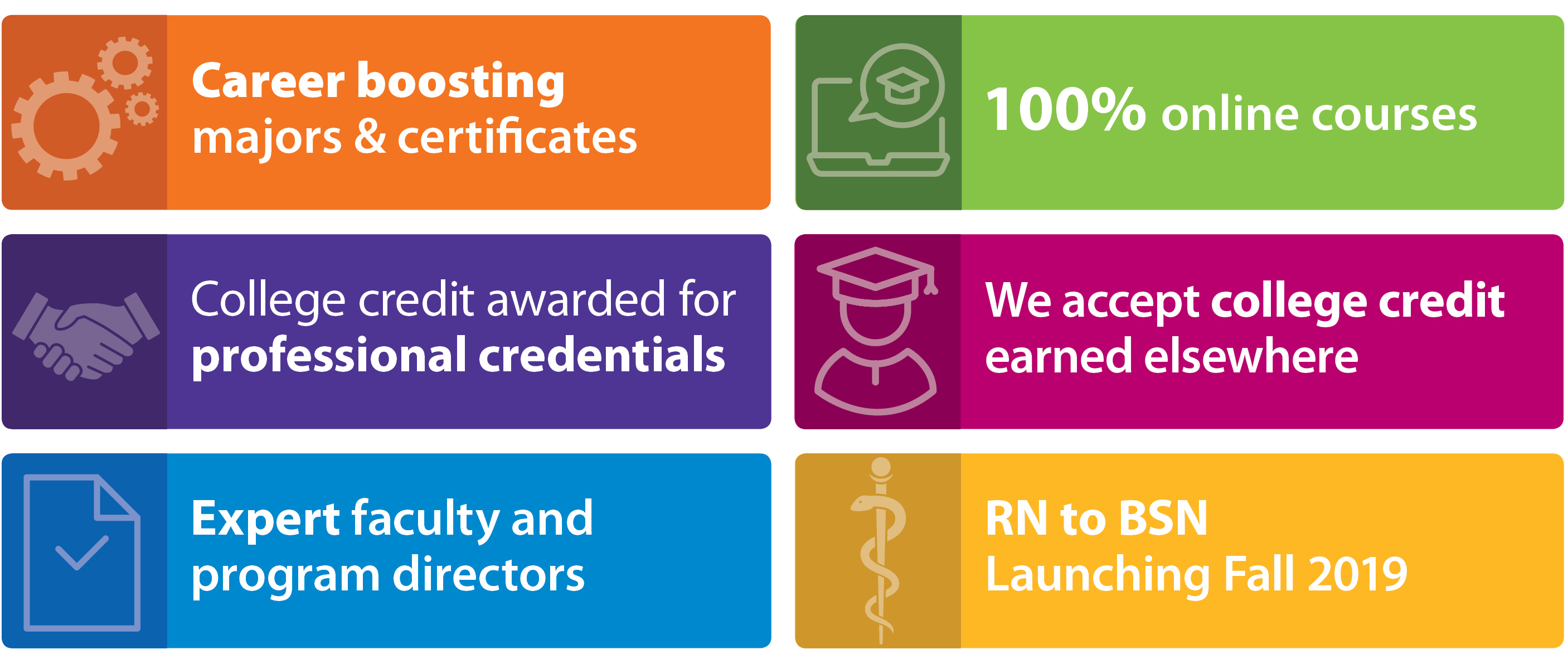 Finish Your Bachelor's Degree Online!
Was your College education interrupted? Are you looking to finally finish your degree?
We're here to help! Call us or fill out our Inquiry Form and let's get started!
Request Information About Finishing College
Call us right now to talk about finishing college & starting your future: (860) 515-3701
---
Workforce Relevant Majors
---
We have been helping adults complete their college degrees since 1973 by offering flexibility and affordability.
"Charter Oak was a perfectly sized institution; not so small that course offerings were limited, and not so big that you couldn't talk to a real human being when you called...it is 'right sized'."
Love Charter Oak! I will be graduating and couldn't have done it without them and my great advisor! They accepted my credits...and I incorporated CLEP and Dantes testing. Low costs, high value."
---
Federal financial aid is available to those who qualify.
Charter Oak State College is a Connecticut State College and is accredited by the New England Association of Schools and Colleges.
---