Welcome! As a first responder we understand you already lead a busier life than most. That's why many find our online degrees a good fit as we lead the way in high quality, accredited degree programs.
Whether you're looking to advance your current public safety career path or join the profession, we have what you're looking for. Our online majors are designed for busy, working adults with a focus on administration for first responders looking to serve their communities at a higher level. We pride ourselves on field-experienced faculty and regularly updated curriculums that reflect the most current policing and response techniques in the public safety arena today.
Get a head start with college credit for qualified credentials and experience, including: Military Service, Qualified Academy Training, Paramedic Certification, EMR, EMT, AEMT Certifications, ACE Evaluated FEMA Training.
Emergency Medical Responder (EMR)

up to 2

Emergency Medical Technician, Basic (EMT)

up to 6

Emergency Medical Technician, Advanced (AEMT)

up to 8

Fire Academy training courses

varies

Paramedic Credential

up to 41

Paramedic Training Programs

up to 41

Police Officer Recruit Training

up to 32

Pre-Service Training

up to 24
Charter Oak State College was designed for working adult students.
Accelerated courses & many start dates
Flexible program offerings
Entirely online for when you are available
We accept credits you've earned elsewhere
Classes and group discussions with peers
We have six starts dates throughout the year. Tell us when you would like to begin and we'll help you find the most direct path to degree-completion!
Start with college credit for qualified credentials and experience, including:
Qualified Academy Training
Paramedic License
EMT License
ACE Evaluated FEMA Training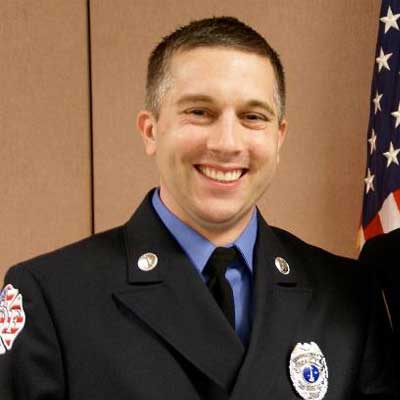 Capt. Rommie L. Duckworth, LP
Ridgefield, CT Fire Department
Class of 2016
"I wasn't sure that I would be able to complete my degree, but Charter Oak helped me plan classes at a pace designed for a father and a working professional. Taking courses with my Public Safety peers helped expand my horizons and prepare me to work at higher levels in my organization. My bachelor's degree has opened up professional and personal opportunities and Charter Oak helped make it possible." More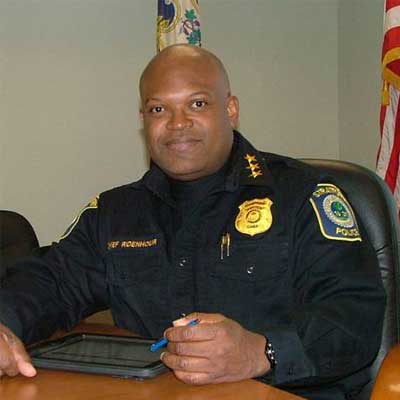 Patrick Ridenhour, Chief of Police
Danbury, CT
Class of 2007
"I couldn't have made a better choice than Charter Oak to complete my undergraduate degree. The challenging coursework has helped me think critically and excel in my profession. From the admissions office, to the academic advisors, to the knowledgeable and accessible instructors, Charter Oak put together a tremendous team that was there to help me every step of the way."
Why Charter Oak State College?
100% online
Credit for credentials
Expert Faculty