Are you seeking a leadership position in a Health Care environment? Let us help you get there.
Our comprehensive online Masters in Health Care Administration is an immersive Health Care management degree. The curriculum focuses on leadership and strategic management trends, quality and performance improvement, leadership skills, community health planning and advocacy, organizational theory, finance, health law and research methods in health services administration.
The Master of Science in Health Care Administration is 36 credits. There is no room in the degree for elective credits.
Leadership and Strategic Planning in Healthcare

3 credits

HCA 505 Legal and Ethical Issues in Healthcare

3 credits

HCA 520 Healthcare Marketing

3 credits

Advanced Healthcare Finance

3 credits

HCA 525 Community Health Concepts

3 credits

Healthcare Informatics and Technology

3 credits

Healthcare Information Governance

3 credits

Policy and Regulatory Strategy in Healthcare

3 credits

Healthcare Performance Improvement and Quality Management

3 credits

Management and Supervision in Healthcare

3 credits

Research Methods in Healthcare

3 credits

Health Administration Masters Capstones

3 credits

Core Total

36 credits
Leadership and Strategic Planning in Healthcare
This course will provide students with an overview of the foundational principles of leadership including motivation, team building, power and politics, leadership tools and ethics. The focus of the course is on resource assessment, changing regulatory and other factors that influence the health services environment and the impact this has on the strategic planning process. The practice of techniques and tools for strategic plans in health administration will be used.
HCA 505 Legal and Ethical Issues in Healthcare
This course provides a framework for analysis of legal and ethical issues in the provision of healthcare. This course is an overview of health law issues and includes the conceptual foundations for societal, institutional, and individual dilemmas in healthcare delivery and the legal aspects of clinical and financial decision-making. It covers government regulation including legal constraints, liability, negligence, patient rights, confidentiality, as well as, corporate and administrative responsibility.
HCA 520 Healthcare Marketing
This course is designed to build innovative, customer-centric thinking and investigates the decision-making processes of marketing leaders operating within complex and competitive healthcare settings. Marketing concepts and strategies are presented relative to the development, implementation, and successful management of dynamic healthcare organizations.
Advanced Healthcare Finance
This course focuses on theory and applications of economic analysis and managerial decision making based on healthcare policy topics in the healthcare financial environment. Emphasis is on capital financing, managed care contracting, physician contracts, equity financing, payment systems, decision making and performance reporting and analysis for specific healthcare entities. A key objective of the course is to develop the student's ability to engage in long-term financial forecasting and planning.
HCA 525 Community Health Concepts
This course is a comprehensive analysis of the U.S. healthcare delivery system including the interface with the public health system from a systems approach. Trends for the application of economic theory and concepts to the analysis and formulation of both managerial decisions and healthcare policy will be studied. This course covers topics such as approaches to measure the health status of populations and systematic approaches to managing and improving specific populations and nations health status. Emphasis on the distribution of health within a population, the determinants that influence the distribution, and the policies and interventions that impact them.
Healthcare Informatics and Technology
This course examines conceptual and theoretical foundations of business management principles and practices essential to health informatics. This course provides the fundamentals of health data management and the role of Electronic Health Records (EHR) and other clinical informatics applications in healthcare organizations. Emphasis is given to clinically transformative technologies which include fundamental knowledge of the concepts of health informatics and how technology can be used in the delivery of health care. The intent is to increase the student's capacity for the design, configuration, use and maintenance of informatics interventions that improve health care delivery in order to deliver cost-effective and quality health services.
Healthcare Information Governance
This course provides an emphasis on the business application of health law and an orientation to the organization and administration of health organizations and health information. This includes legal and regulatory issues, marketing, utilization management, information management, and information systems. The objective of this course is to prepare students to effectively identify, use and manage health information technologies for security, regulatory and compliance issues, system acquisition, health information exchange, alignment of technology initiatives, strategic planning and assessing value in health information.
Policy and Regulatory Strategy in Healthcare
This course is designed to introduce students to the basic concepts of health policy including policy formulation, implementation and modification. The latter two activities are illustrative of the interrelationship between health policy and health care regulation. Accordingly, contemporary policy and regulatory strategy will be examined through the prism of health care reform and the stakeholders whose interests are impacted by certain policy choices or by the passage or interpretation of a law.
Healthcare Performance Improvement and Quality Management
In the context of the continual transition of healthcare value to quality, students in this course will learn the fundamentals of performance measurement and how they are related to performance activities. Students will learn about and apply techniques and tools for reducing cost and improving care in health organizations. Through the study of operations management, students will be able to explain how operation and process improvement relates to healthcare trends. While examining a range of tools for managing and improving quality, students will be able to identify their application within health services organizations.
Management and Supervision in Healthcare
This course focuses on the operations management and the strategic implementation of programs. It provides students with an overview of the foundational principles of management, including management thinking, planning, motivational theories, strategies, cost and revenues, effective management teams and effective management behavior in health care and the health care systems in the United States. This course focuses on the role of Management and Supervision in Health Care Administration.
Research Methods in Healthcare
In this course, graduate students will develop the knowledge and skills needed to make informed decisions as professionals working in the health services and health informatics field. This knowledge and skill set includes the ability to analyze and conduct health services administration and informatics research. The course is designed to provide graduate students from a variety of backgrounds with the foundations of research methods in health services administration and health informatics. The course is also intended to acquaint students with the conceptual and methodological issues of research design and secondary data analysis widely used in empirical health services research. The course covers an introduction to health care administration and informatics research, the basics of research design and methods in research, including use of literature review, quantitative, qualitative and mixed methods research designs, inferential statistics, hypothesis testing, research validity, issues of sampling and measurement, and specific approaches to health services administration and informatics research. Topics of research ethics, evaluation of the research literature and proposal development are introduced. This course concludes with the production of a scientific research proposal for health care services administration and health informatics to be utilized in the student's final project of the Program's Capstone Course.
Health Administration Masters Capstones
This course is a culmination of the program and examines the structure and interrelationships of health status and healthcare resources. This course has an interdisciplinary lens and focuses on current topics of interest in the various fields of health administration and health services management. This course serves as the final course for the program. Students will be completing the research project from the research course in the form of a business plan presentation and final project. A letter grade of a "B" or better is required for the successful completion of the Capstone course.
A bachelor's degree from a regionally accredited institution, or international institution equivalent to a U.S. regionally accredited institution, with a grade point average of 3.0 or better. Students with GPA's between 2.7 and 3.0 may apply.
Professional resume.
500-700 word essay describing specific career goals and objectives and motivation to pursue the advanced degree.
An undergraduate course in Statistics is required. This may be satisfied by taking MAT 105 Statistics from Charter Oak, or an equivalent transfer course. It may also be fulfilled by the completion of an online, non-credit statistics review course administered by Charter Oak by the beginning of the second term of the program.
A minimum 'B-' grade is required in all graduate courses. Students must obtain an overall GPA of 3.0 (B) in order to graduate. All students should refer to the Academic Probation policy regarding grades lower than a 'B-' in the graduate program.
The HCA program competency model is designed to include 5 domains and 26 competencies identified as a pertinent and essential foundation for healthcare management positions. The competencies align with the program's overall mission of "preparing a diverse group of highly skilled leaders that utilize evidence-based strategies to develop, manage, and improve various health service programs and health related organizations".
Domain 1: Communication and Relationship Management Competencies:

Relationship Management
Communication Skills
Facilitation and Negotiation
Interpersonal Awareness

Domain 2: Leadership Competencies:

Leadership Skills and Behavior
Organizational Climate and Culture
Communicating Vision
Managing Change
Innovative Thinking
Systems Thinking

Domain 3: Professionalism Competencies:

Personal and Professional Accountability (including professional Development)
Contributions to the Community and Profession
Ethics

Domain 4: Knowledge of the Healthcare Environment Competencies:

Health Care Personnel
The Patient's Perspective
The Community and the Environment
Health Policy

Domain 5: Business Knowledge and Skills Competencies:

General Management
Financial Management
Human Resource Management
Organizational Dynamics and Governance
Strategic Planning and marketing
Information Management
Risk Management
Quality Improvement
Data Analytics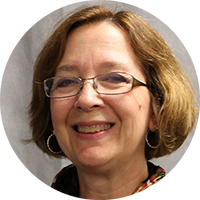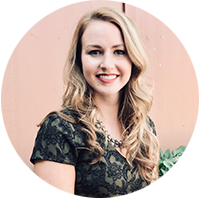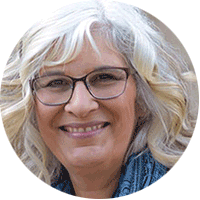 Cindy Edgerton

MHA, MEd, RHIA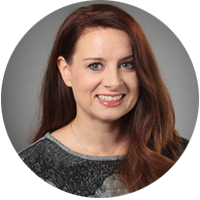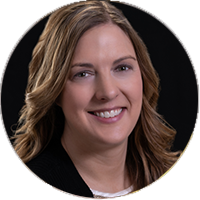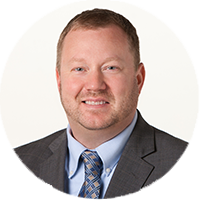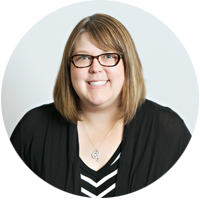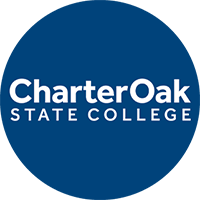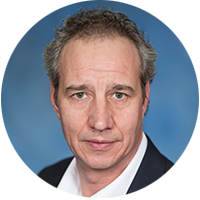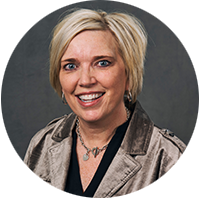 Gina Sanvik

MS, RHIA, CCS, CCS-P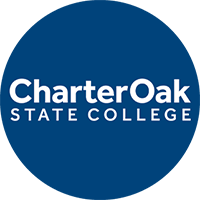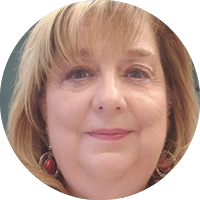 Outcomes & Pathways
Students who graduate with a Master of Science in Health Care Administration will be able to:
Create a strategic plan for healthcare organizations or entire systems.
Explain how to recruit, hire, lead and manage a diverse group of staff.
Explain the role of the administrator in upholding the legal, social, and ethical responsibilities in the healthcare organization as they relate to patient/client rights.
Develop healthcare delivery goals and standards to lead organizations in quality care initiatives.
Assess customer service and client satisfaction for continuous performance improvement.
Assess economic factors and payment sources that influence healthcare decisions of the population served.
Prepare and analyze departmental and organizational budgets.
Manage financial endeavors for the healthcare organization, including explaining financial and accounting information and the use of that information for short and long-term investment decisions.
Explain the connection between the regulatory and voluntary accrediting standards and healthcare policies and procedures.
Use and analyze clinical informatics to improve clinical performance.
Analyze what communication, teamwork, and leadership skills make an effective healthcare organization and develop an implementation plan.
Analyze global factors affecting the healthcare industry.
Use marketing data analysis to develop a plan for growing an organization and creating brand recognition.
Certified Coding Associate (CCA)

up to 20

Certified Coding Specialist (CCS)

up to 23

Certified Documentation Improvement Practitioner (CDIP)

up to 19

Certified Inpatient Coder (CIC)

up to 17

Certified Clinical Medical Assistant (CMA)

up to 10

Certified Nurse Aide (CNA)

up to 4

Neurophysiologic Intraoperative Monitoring (CNIM)

up to 35

Certified Outpatient Coder (COC)

up to 23

Certified Professional Biller (CPB)

up to 9

Certified Professional Coder (CPC)

up to 18

Certified Professional Compliance Officer (CPCO)

up to 23

Health Information and Management Systems, Certified Professional (CPHIMS)

up to 9

Certified Professional Medical Auditor (CPMA)

up to 25

Certified Phlebotomy Technologist (CPT)

up to 4

Risk Adjustment Coder (CRC)

up to 23

Clinical Research Coordinator (CRC)

up to 29

Emergency Medical Services Responder (EMR)

up to 2

Emergency Medical Services Technician (EMT)

up to 4

Emergency Medical Services Technician, Advanced (EMT-A)

up to 6

Health Services Executive (HSE)*

up to 19

Nurse, Licensed Practical (LPN)

up to 16

Magnetic Resonance Imaging technician (MRIT)

up to 16

Registered Behavioral Technician (RBT)

up to 3

Registered Electroencephalographic Technologist (RET)

up to 19

Registered Health Information Administrator (RHIA)

up to 48

Registered Health Information Technician (RHIT)

up to 37

Registered Medical Assistant (RMA)

up to 24

Nurse, Registered (RN)

up to 64

Radiologic Technologist (RT)

up to 33

Paramedic

up to 12
*Approved for Graduate level.
Save Time & Money with Transfer Credit and/or Prior Learning Assessment
Applicants may transfer in up to 6 graduate-level credits from other regionally accredited institutions if the credits are equivalent to the content offered in one of the required courses of the program. Transfer credits must be no more than 10 years old and the student must have earned a "B" or better.
Students may also be able to earn up to 6 credits through an assessment of their prior learning and evaluation of credentials earned.
See information about your Financial Aid options.
Why Charter Oak State College for Your Graduate Degree?
100% Online
Affordable
Expert Faculty
GRE/entrance exams not required