This online program is designed for students interested in or currently pursuing a leadership position.
The program allows students seeking an advanced degree to assess their own personal leadership style, critically examine organizational challenges and analyze the various aspects of organizational interactions at all levels (individual, group and organizational) to gain the professional competencies to effectively lead others and bring about change.
Our Master of Science in Organizational Leadership degree program is 11 total courses (33 credits): 8 Core Courses (24 credits) + 3 Concentration Courses (9 credits).
OEL 501: Driving Organizational Adaptability through Learning Organizations

3 credits

OEL 520: Executive Leadership & Influence in the 21st Century

3 credits

OEL 525: Team Dynamics & Processes in Modern Work Teams

3 credits

OEL 530: Organizational Development

3 credits

OEL 610: Leading Diverse, Multicultural, & Global Organizations

3 credits

OEL 615: Maximizing the Performance of Organizational Talent through Coaching & Mentoring

3 credits

OEL 690: Research Methodologies

3 credits

OEL 695: Capstone Seminar * Earn a "B" or higher to pass this course.

3 credits

Core Total

24 credits
* Not replaceable with transfer credit.
Three of the degree program's courses (9 credits) are in a concentration of your choice: Business or Nonprofit.
Business Concentration Courses
OEL 541: Strategy & Creating Economic Value in Organizations

3 credits

OEL 542: Leadership Communications-Strategy & Practice

3 credits

OEL 643: Leading Successful Change in 21st Century Organizations

3 credits
Nonprofit Concentration Courses
OEL 553: Nonprofit Strategic & Operations Management

3 credits

OEL 554: Nonprofit Financial Resource Development & Fundraising

3 credits

OEL 655: Roles of Nonprofits in Fostering Social Change

3 credits
A bachelor's degree from a regionally accredited institution, or international institution equivalent to a U.S. regionally accredited institution, with a grade point average of 3.0 or better.
Students with GPA's between 2.7 and 3.0 may apply. If accepted, grades of B or better must be achieved in the first two courses to continue the program.
Three years of relevant work experience required, five preferred.
One essay, 500-750 words, describing the applicant's specific career goals, objectives, motivation to pursue an advanced degree, and professional experience and/or projects.
A professional resume
No GREs or entrance exams required
The OEL501 Learning Community must be taken in the student's first term.
The OEL501 Learning Community, OEL690 Applied Research, and OEL695 Capstone seminar courses will not be accepted in transfer and can only be taken at Charter Oak.
Program Prerequisite: A prior undergraduate course in Statistics. Students without this will be required to take a non-credit, online, low-cost review seminar (approximately 12 hours to complete).
To be eligible for graduation, students must meet the following College requirements:
Earn at least 33 hours for a master's degree.
Have a cumulative grade point average of at least 3.0.
Fulfill all course requirements of the major and:

Complete all the Core and Major courses with a grade of B- or higher.
Complete the Capstone Seminar with a grade of B or higher.

Submit a graduation application by the appropriate deadline, including the graduation fee.
Graduate students have five years to complete a Charter Oak State College graduate degree.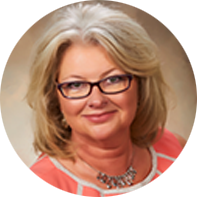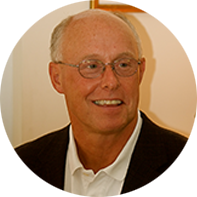 Outcomes & Pathways
Students who graduate with a Master of Science in Organizational Leadership will be able to:
Assess and design learning communities in organizations.
Evaluate and formulate an individual leadership style.
Develop professional communication skills.
Recommend how one develops effective groups.
Construct organizational leadership strategies.
Explain the complexities of organizational design and the interconnection between organizational structures.
Design and implement organizational change processes.
Create strategies to support intercultural/global inter-relationships.
Develop strategies that support the advancement of organization's vision and mission.
Apply various nonprofit fundraising principles and practices to accomplish the organization's financial goals.
Formulate change strategies that supports a continual changing landscape for nonprofit organizations.
Apply financial and economic tools to improve organizational performance.
Conduct research utilizing online sources and databases and write research papers that analyze and synthesize information and data gathered.
Formulate, propose, and develop a plan utilizing appropriate tools and interventions to implement solutions designed to improve organizational efficiency and effectiveness.
Skills You Can Put to Work
Graduates of the Master of Science in Organizational Leadership will learn to:
Lead, formulate and implement organizational change strategies to achieve the organization's mission.
Create and lead local, national, and international self-directed, cross functional, and virtual work teams.
Identify and implement continuous improvement strategies to improve organizational efficiency and effectiveness.
Lead, motivate, coach, mentor, and develop associates and groups to achieve measurable results.
Utilize applied research to analyze and solve complex organizational problems.
Save Time & Money with Transfer Credit and/or Credit for Prior Learning
Applicants may transfer in up to 6 graduate-level credits from other regionally accredited institutions if the credits are equivalent to the content offered in one of the required courses of the program. Transfer credits must be no more than 10 years old and the student must have earned a "B" or better.
Students may also be able to earn up to 6 credits through an assessment of their prior learning and evaluation of credentials earned.
See information about your Financial Aid options.
Charter Oak State College is an Educational Member of the International Accreditation Council for Business Education (IACBE), and has affirmed its commitment to excellence in business education.
Why Charter Oak State College for Your Graduate Degree?
100% Online
Affordable
Expert Faculty
GRE/entrance exams not required